C-Suite Insights from My Internship at BNY Mellon
Summer experience 'gave me everything I was looking for and more.'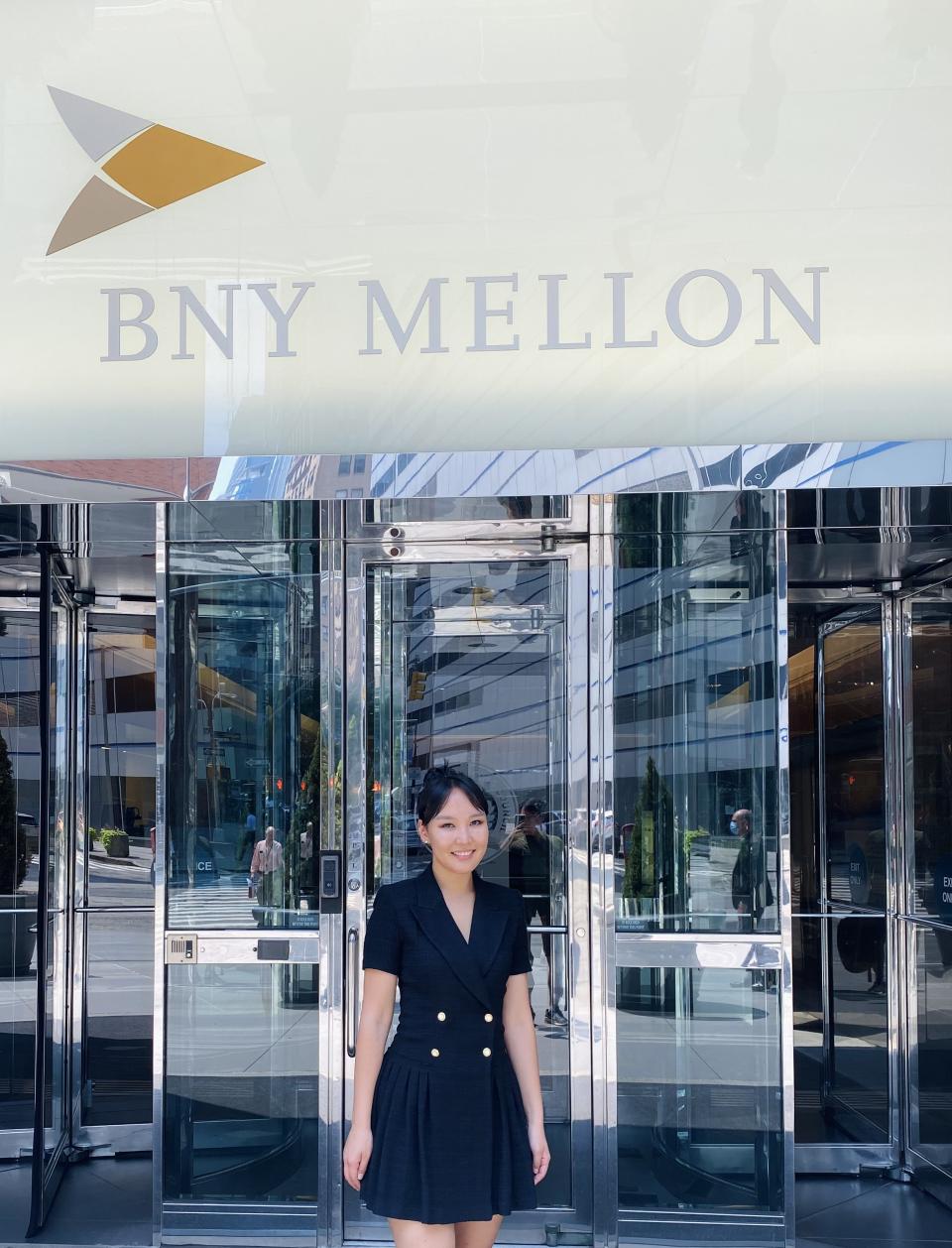 Working on Wall Street has been my lifelong dream, so as a UC Davis MBA student I was finally in a position to apply to New York-based finance conglomerates, and I received a summer internship offer from BNY Mellon, the pioneering investment bank founded by Alexander Hamilton in 1784.
The last three months have been a whirlwind—finishing spring classes in Davis, moving to New York for the summer, learning on the job, and, of course, touring The Big Apple. It's been an incredible experience—and one I soon won't forget—but I couldn't have gotten here without a little help. I'd like to share what I've learned.
Tips for Internship Searches
I began my summer internship search early in the year. After months of applying, I was invited to two interviews with BNY Mellon. I knew I needed to ace these interviews, so I immediately reached out for help from our Career Development team at the GSM, Elizabeth Moon, and Antoine Broustra.
I thought a one-time phone call with them would suffice, but Moon ending up helping me prepare for 10 hours, and it paid off.
On the day of my interviews, I was calm and feeling well-prepared. After my two Zoom interviews I waited about a week, then I received an offer letter.
Looking back, if I did not put in the extra work and fully prepare for those interviews with our career advisors, I would not have landed this opportunity.
Even though I was accepted to multiple summer associate programs with different banks, the Summer Management Associate Program (SMAP) at BNY Mellon became my top choice for three main reasons.
1.                   Small cohort—With less than 20 student interns in each group, I learned that each summer management associate of SMAP gets to meet with top level executives from the bank and we would get a detailed overview of each business line, not to mention exceptional career advice.
2.                   Inclusive culture—BNY Mellon is rated one of the top-20 Fortune 500 companies for diversity and inclusion. As a female international student who's never been to the U.S. before, I made sure to choose a firm that prioritizes diversity, inclusion, and work/life balance.
3.                   Application process—I felt appreciated and important throughout the application process. The human resources official was in touch with me from the beginning. She would call to remind me of my interviews, and ask if I had any questions. Then, she'd contact me back to give me feedback from my interviewers, which was a pleasant surprise. The interviewers made me feel comfortable and addressed every question I had. The caring nature of all the officials in the recruiting process made me aware of BNY Mellon's considerate culture. 
I was lucky to be selected as one of 14 summer management associates. Our cohort is 50% gender diverse and 92% ethnically/racially diverse. Not only did I have the opportunity to hear from corporate leaders, but I also learned so much from these extremely competent individuals.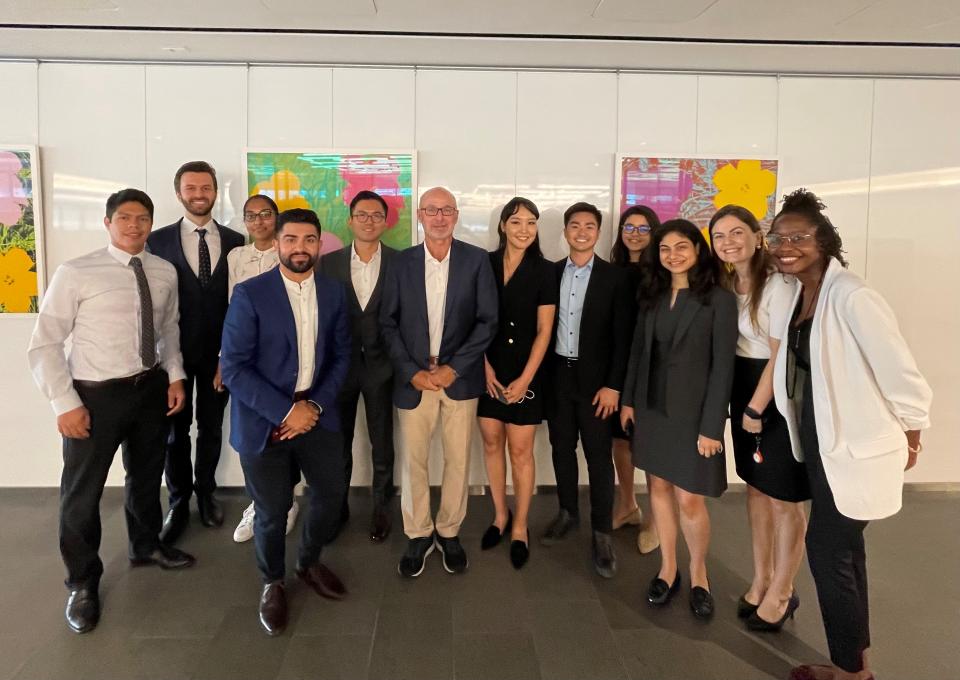 C-Suite Expertise
My internship is with the Ethics Office of Risk and Compliance department. My manager, Soha Bhardwaj, took the time to teach me new business analytics skills and involve me in every project. She and others on the team made me feel essential and heard throughout this process.
Not only did this internship experience help me work with a fascinating team and learn from many industry experts, it also opened the door to C-suite executives. Our cohort met in person with CEO Todd Gibbons and Vice Chair Robin Vince to hear their vision for the company and how they've grown over the years.
I am so thankful for Akash Shah, the senior executive vice president and the first-ever Chief Growth Officer of BNY Mellon, who initiated this intern program. He was a strong mentor for our cohort, and we learned so much from him in a very short amount of time.
One-on-one Learning Environment
The culture at BNY is very supportive for young professionals, and the best part of my internship has been the opportunity to meet with the leaders of BNY Mellon one-on-one. Everyone I contacted agreed to spend a part of their day with me and shed some light on what they do here.
Most recently, I met with Senior Executive Vice President and Chief Risk Officer Senthil Kumar to discuss my career so far and my goals. I also received personalized career advice from amazing leaders, including Diane Hausman, Emma Bredin, Susie Lee, Julie Zipfel, Camille Alexander, Jonathan Conlon, Nicolas Fries, Tanya Gullep and experts on our strategy team.
My internship experience at BNY Mellon was incredible. Based on my performance, I was even able to extend my internship another month.
The Summer Management Associate Program gave me everything I was looking for and more I couldn't have landed this opportunity if it weren't for our amazing career development team at the GSM.