Disney Storyteller's MBA Adventure: Tackling Challenges to Shape the Future of News
My experience navigating career, family, and education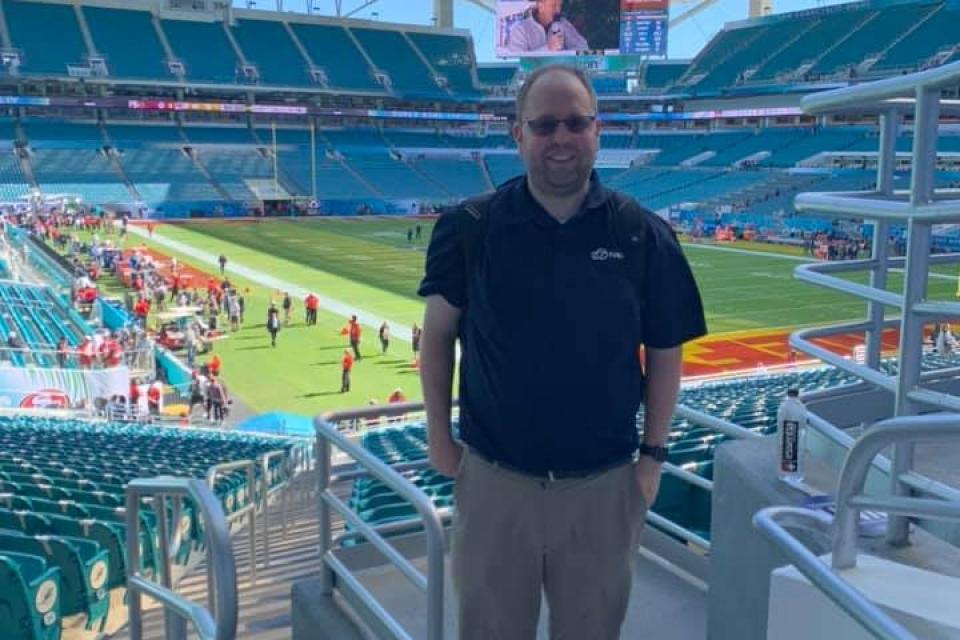 There's never the perfect time to pursue a master's degree when you are a working professional. Our careers are demanding, and we barely have enough time for our family and friends.
I'm an award-winning journalist, and the news business never stops. I'm also married with three young children. My plate was already full, so why would I take on the challenge of pursuing a UC Davis Bay Area MBA? 
I'm still in the early part of this journey, but I've already found that the investment in myself is worth it. I'm learning the skills to help change and innovate my industry, and I continue to grow and evolve as a newsroom leader. 
Using My Strength as a Disney Storyteller
"You're a Disney storyteller? Do you work on the Mandalorian?"
These were some of the questions my fellow MBA students asked me at the welcome mixer in Davis as I started my MBA journey. I do work for the Walt Disney Company, but the stories are from the community.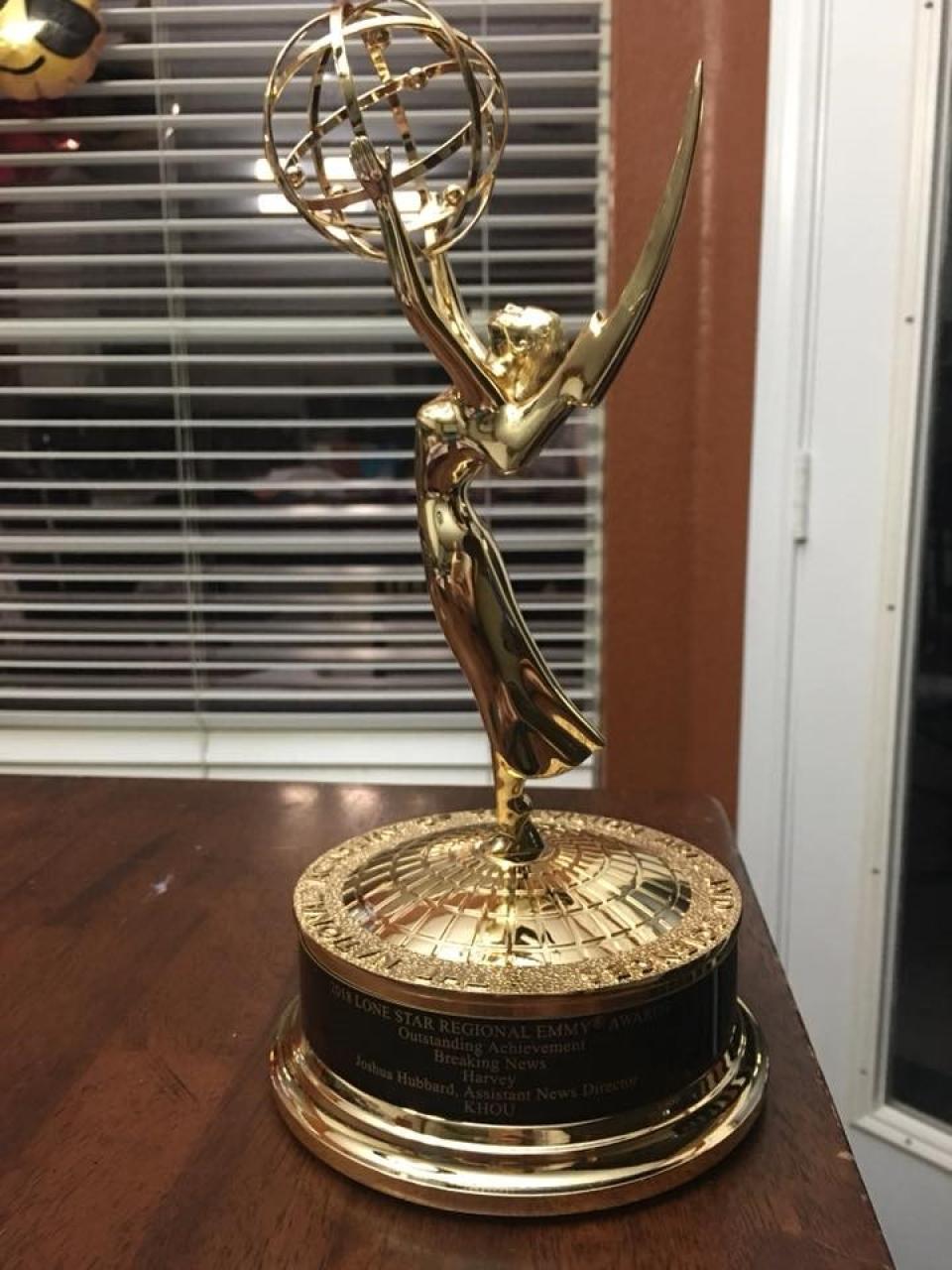 As the assistant news director at ABC-7 in San Francisco, I cover the day-to-day news and I also oversee the teams that produce documentaries. During my news career, I've worked at six TV stations across the country covering some of the biggest stories in the past two decades. Those include Hurricane Harvey, three Super Bowls, a World Series win, NBA Finals, elections and other natural disasters.
I believe journalism is vital to our society. It is our job to be the watchdog for democracy, to hold the powerful accountable, and to provide context on complicated issues. When I entered the news industry, I started as a producer and worked my way up into management. An amazing group of mentors taught me how to manage and lead. I'm always looking to grow as a person, but also as a leader.
At the same time, I realize that the business of media is challenged and undergoing massive changes. My goal is that a UC Davis MBA will prepare me to make a positive impact on local journalism while becoming a better leader. 
Conquering Challenges
At the welcome mixer, I met Professor David Woodruff, who would teach my cohort's first course, Data Analysis for Managers. As we were waiting in line to eat lunch, I told him: "Your class is really scary to me!" 
I took one quantitative class in my undergraduate years at Syracuse University 20 years ago, and I barely knew how to use a spreadsheet. Professor Woodruff and my classmates took all that fear away. 
Everyone was incredibly patient with me as I asked many questions and they went above and beyond to help.
Professor Woodruff had a magical ability of taking the complex parts of statistics and breaking them down in a way that I could understand. The skills that I've learned already have helped me at work.
My classes helped me lead coverage of the failure of Silicon Valley Bank, including digging deeper into related stories about businesses and the local economy.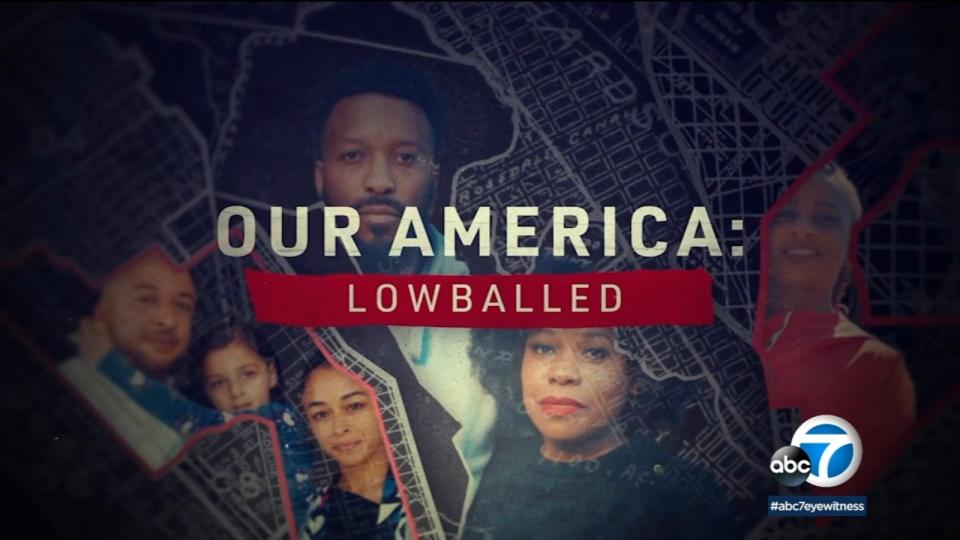 Maintaining Work-Life Balance
While I was taking the Data Analysis for Managers course, I was working on one of the most impactful projects of my journalism career. It is about how Black and Latino families across the country are being lowballed on home appraisals. Reporter Julian Glover, and my colleagues at ABC News, spent two years working on this project, OUR AMERICA: LOWBALLED. Julian's reporting on the issue led him to the White House, and led to reforms in the home appraisal industry.
I am proud that the documentary has been nominated for an Emmy by the San Francisco/Northern California Chapter of The National Academy of Television Arts & Sciences.
As we were finishing this special report, I started my MBA journey. It was a challenge balancing a massive work project, family and my first college course in 20 years. I had to adjust my life and prioritize what really matters. 
There are challenging times, but I've been able to balance everything by finding encouragement through my coworkers, classmates, and family. I've also found when you push yourself out of your comfortable zone, you grow the most. I've learned so much in my first year about being a better leader and how to motivate my team at ABC 7. I've expanded my knowledge on issues that will make me a better journalist moving forward.
Finding my Support System
The biggest benefit of the MBA program is my classmates. We all come from different professions, diverse backgrounds and stages of our career journey. The team projects and assignments are challenging, but we figure it out together by learning each other's strengths. For example, I am math-challenged, but I can make a presentation interesting and lively. I once wrote a skit for a class about pay transparency, and even convinced one of my classmates to act it out with me! 
I've learned so much and I'm grateful for every one of my classmates. We are here for each other on the good days and the challenging days. It's not easy pursuing a master's degree as a working professional, but I promise you, it's worth it. This journey is helping me be the best version of myself.