Enhancing MPAc Curriculum: Advanced Tax and Machine Learning Courses
Electives can put you ahead of the curve for CPA Exam changes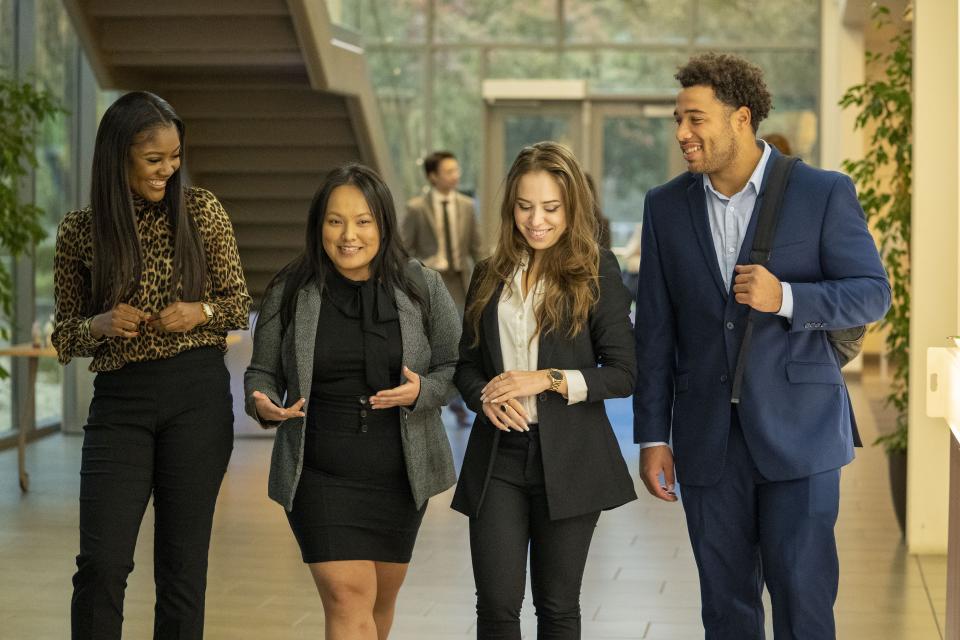 Our nine-month Master of Professional Accountancy (MPAc) curriculum continues to evolve to meet the demands of the field and ensure students gain experience with technologies, tools and theories to prepare them for rewarding careers.
Most recently, MPAc Academic Executive Director Janie Chang led a collaborative review of our academic curriculum. The result are more flexible options for students who have completed prior coursework in financial reporting can now take courses in machine learning and advanced tax reporting and analysis.
"We want to deliver students a high-valued experience of applying accounting principles and theory to real-world problems," said MPAc Academic Executive Janie Chang.
CPA Exam Changes on the Horizon
This flexibility in the MPAc curriculum, in part, is driven by the CPA Evolution Initiative and the upcoming changes to the CPA Exam that will be implemented in 2024.
According to the National Association of State Boards of Accountancy, the new CPA licensure and CPA Exam model is a Core + Discipline model. The model starts with a robust core in accounting, auditing, and tax that all candidates will have to complete. Then, each candidate must choose a Discipline section in which to demonstrate greater skills and knowledge. Technology knowledge and skills will be tested in all sections, as it pertains to each section.
The new Disciplines and exams reflect three pillars of the CPA profession:
Business analysis and reporting (BAR)
Information systems and controls (ISC)
Tax compliance and planning (TCP)
 

Image

The MPAc program offers an advanced tax and reporting elective course designed to give qualifying students an edge for the upcoming changes to the CPA Exam.

 

New MPAc Course Opportunities

Starting this fall, students who have completed the equivalency of the Financial Accounting course with a satisfactory grade can elect to take a joint MBA/MPAc course: Machine Learning with Python.

The course offers a hands-on approach to applying machine learning skills with Python, providing MPAc students with the big data and AI skills and knowledge that will benefit them in the public accounting field.

With AI impacting business globally, students who participate in the Machine Learning course will stand-out in the accounting field.

In the winter quarter, students who have completed the equivalency of the Intermediate Financial Reporting course with a satisfactory grade, can elect to take the Advanced Tax Reporting and Analysis course. The opportunity to take an additional advanced tax course is a substantial benefit, especially if students plan to take the Tax Compliance and Planning discipline exam.

The MPAc program is offered in a lock-step format, meaning students have set courses they take during each of the three quarters of the program.

These new flex options allow students to waive courses they have previously taken with a passing grade and add specialized electives in machine learning and advance tax reporting.