Executive Insights for Young Professionals: "Be Unafraid to Grow"
(Editor's note: In this second of a two-part series, Assistant Dean of Student Affairs Valerie D. James, J.D., Esq. shares more about her career path, lessons learned and experiences following round table discussions with young professionals at Executive Insight, an event hosted by Sacramento Metro EDGE and sponsored by the UC Davis Graduate School of Management. View the first part of the mini-series here.)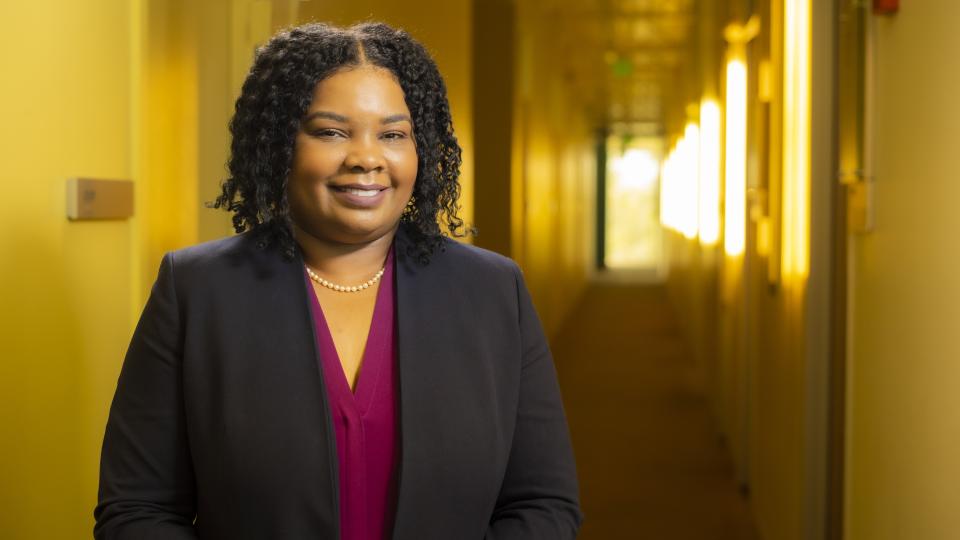 For many, the journey to an MBA degree is learning what you want to do. Our faculty and staff at UC Davis are here to help you find new skills and put them to use.
We're also here to help you grow.
I tell my students and mentees, "You should always keep stretching yourself."
Finding Your Passion and Purpose
This reminds me of one of my former law students: John Van Buskirk. He was over 71-years-old when he graduated from UNT Dallas College of Law in 2017 with his Juris Doctor degree.  John, a veteran, came to law school late in life with a focus on helping others and being engaged in serving his community.
He focused his law school service on volunteering through the law school's community engagement program led by renowned Professor Cheryl B. Wattley, who also was the founding director of the law school's experiential program and school lawyering centers.
Through his work with the experiential programs and John's dedication to service, he amassed 800 hours of pro bono (volunteer) legal service as a law student volunteer with the Dallas Volunteer Attorney Program (DVAP)—just an amazing accomplishment while attending the law school full-time.
After passing the bar in 2018, John continued his focus on service to his community through his law practice and volunteer work for DVAP, remaining a shining example of never believing a dream is denied, when it is often just deferred, and that we must continue to grow and find ways to make a difference in all we do despite the challenges, perceived or otherwise.
John is the perfect example that it doesn't matter where you are in life or your career journey—you can always change your path, reassess your goals, or refine your dream.
You should start by asking yourself a few key questions:

What brings me joy?
How can my skills help me transition to something new?
What steps need to be taken, and how long will it take?
Who can help me get there?
This is especially difficult for women, who tend to wait to apply for jobs they may believe are not within their sphere of expertise or may not have met every job requirement. But it's worth the opportunity to at least apply.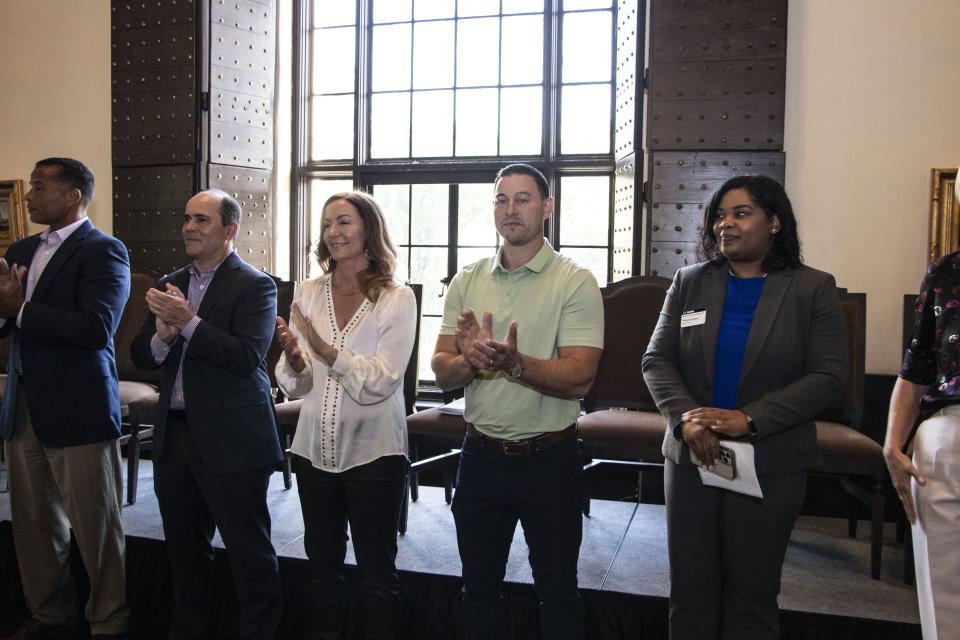 The Female Gap and Shifting Language
I encourage women to be confident in ourselves and our abilities and refuse to limit growth opportunities because we believe we do not meet every specific requirement of a job posting. When we do this, we self-select ourselves out of opportunities we are equally qualified to hold, unlike our male counterparts. It is this self-doubt and perfectionism that women must be rooted out of their minds so that professional growth and opportunities can take place. 
An attorney, who was my managing partner at the law firm where I practiced in Arkansas, offered great advice to me as a young female professional in often male-dominated spaces. He encouraged me to remove the use of qualifiers when expressing ideas or thoughts such as "I think" or "I believe," which I didn't realize I was using.
The use of these phrases in our responses undercut the intended communication because it shows uncertainty or a lack of confidence in my knowledge or position on a topic. When I thought about it, the qualifiers serve no important purpose in discourse as a professional other than to put 'others' at ease or comfortable when hearing my expertise and/or opinions.
Rather, the managing partner encouraged me to remove the qualifiers so I communicated with confidence and assurance just like my male counterparts. There is no need to limit qualifiers to make others comfortable—that is their issue if they have problems listening or accepting my thoughtful opinion or advice. Thus, as women leaders, we must purposely shift away from reducing our presence in professional spaces that are not always inviting or inclusive.
We must reject fear and be bold in our knowledge and authenticity when sharing our ideas. At all times, remember we, too, deserve to be in those spaces because we possess the requisite knowledge and expertise the same as everyone else in that room/space.
Be Unafraid to Grow
As I made the shift, my communication and work made more lasting impacts, especially in how I (and others) heard and valued my voice. I share this advice with young professional women I mentor today because it is a crucial communication and professional tool that takes time to unlearn and perfect.
Thus, I encourage you to believe in yourself, map out your plan, and join me as a person unafraid to grow, evolve or shift—recognizing growth can be scary and uncomfortable yet empowering and life-changing.