MSBA Alums: Advice on Paying Off Student Loans
UC Davis MSBA consistently ranks in the top 10 for "Value for Money"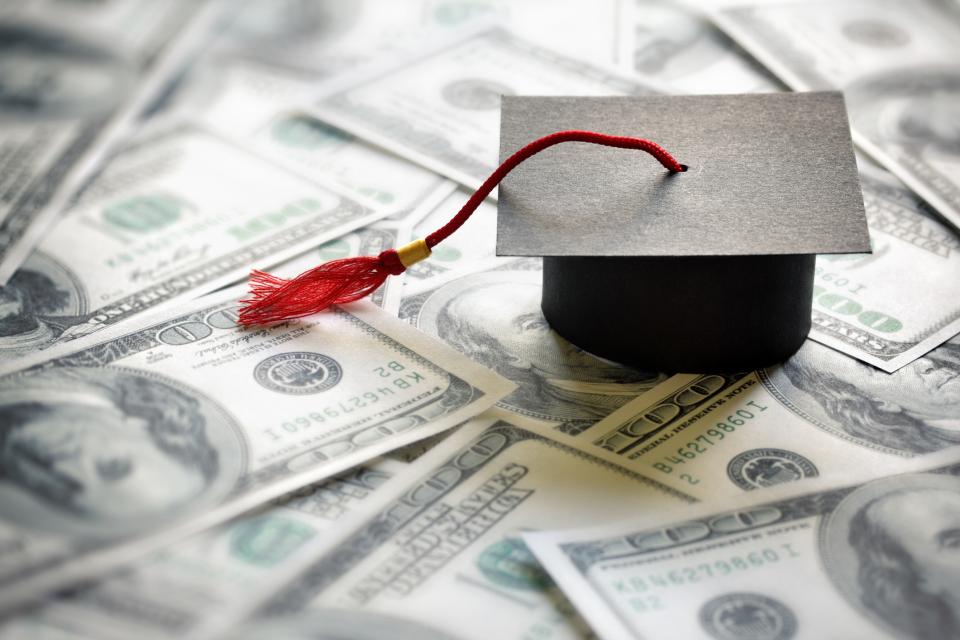 QS has ranked the UC Davis Master of Science in Business Analytics program among the top 10 worldwide for "Value for Money" for four consecutive years, which is a testament to the proven track record of career placement and alumni success. Most recently, based on the performance of the MSBA Class of 2021, QS ranked the UC Davis MSBA program No. 1 globally for a 10-year return on investment.
I'm a current MSBA student with an undergraduate degree in economics and statistics from UCLA and internships in banking and healthcare. I recently connected with Master of Science in Business Analytics alumni Animesh Danayak, Sonic Prabhudesai and Ashwin Kumar Suresh to hear their stories. Each financed their tuition with student loans and paid them off within two years of earning their degree. Given the fluctuations in the economy and how remarkable it is to pay off loans so quickly, I wanted to learn more about their path and advice.
Animesh Danayak MSBA 21, has a background in electronics. A former data scientist at Mu Sigma, today he is a program manager at AEO.
 
Sonic Prabhudesai MSBA 18, likes math and physics, and later extended his interest to data and used them to make better decisions. He ran a startup in India for five years and now works at Meta as an e-commerce client partner.
 
Ashwin Suresh MSBA 19, used to be a mechanical engineer but always leaned toward the product and business side. Today he is a senior data analyst at Epic for Kids. 
The trio shared top tips for prospective students with anxiety and questions about borrowing and paying off student loans.
Each of you paid off your student loans in full. How does it feel? How did you accomplish this—and how long did it take you? 
Animesh Danayak: It took so much stress off my shoulders! It took me seven months. The scholarship from UC Davis, the graduate student assistant job and my frugality habit all contributed to this. Although the loan, which I took out in India, accrued a 13% interest rate, the pandemic kept me at home, so there was less chance to spend money, and during March and April of 2020, the dollar cost went down. All these factors helped me out!
Sonic Prabhudesai: After graduation, it took me a year to make conscious decisions on the loan. I started repaying the loans the next year, and it took me two years to pay them fully. For my company, a large part of my compensation was the quarterly bonus, and I decided not to touch them except to pay the loans off. When you decide on the trade-offs on allocating your earnings, think of how to invest better. Can you make money on top of the 13% interest (on a loan taken out in India)? Also, think about where you are in the economic cycle and where the market is going.
Ashwin Suresh: I took the loan in full, around $90K and repaid it within two years of graduating. It felt good to pay it off and receive my paycheck in full! My sisters and brothers moved to the U.S. before me, so I got a lot of guidance. Don't worry too much about the loan while in the program. One Starbucks or Netflix subscription will not kill anybody, so look at the upside! Make sure that during this one year of study, your focus is on studying, not the dollars you're spending. We are coming to this program to optimize our career growth!  
Is there anything you would have done differently?
AD: I would transfer the loan to the U.S. as the rate for educational loans here was around 4%!
SP: I would have started repaying earlier. It was a $60K loan so I should have done a better job at capping my monthly expenses. I also agreed to move the loans to a U.S. financial institution as the rates were lower than at Indian banks. 
You took on new roles after receiving your MSBA. Talk about that experience.
AS: After graduating, I worked at Bird Rides, an electric scooter company. When the pandemic hit, people stopped using this transportation, and there were layoffs. I started interviewing,  received three or four offers—and chose Epic for Kids, a leading digital media brand that nurtures children's love of reading and learning. When researching companies, think of them as possessing different "boxes" of attraction—for instance, the brand, mission, salary and so forth. Make sure at least one of their "boxes" aligns with your desire. Learning opportunities in the workplace are also very important.
Any advice on the career and salary negotiation side? 
AS: UC Davis' MSBA program offers classes on negotiating with HR! One piece of advice is to refrain from giving definite numbers when they ask about the expected salary. Do research on the average market rate, understand your job responsibilities, demonstrate you are a good match for the position and give a fair number of what you deserve.
SP: Another hack during negotiation is to ask for a joining bonus. Be empathetic when negotiating and think about the relationship. It helps to have a competing offer, and you could leverage that during the negotiation. Also, take note of your income tax returns! You'll get a big check for your first income tax returns as you get taxed for a whole year while only working for six months.
AD: To add to Sonic, be authentic about your background and know why you are asking for this money. The difference between my competing offers could cover the entire MSBA tuition!