MSBA Alums and Identical Twins Team Up at Home Depot
Both senior analysts at home improvement retailers' headquarters in Atlanta
They were born within minutes of each other. They also completed their bachelors in electronics engineering side-by-side, and they both launched their careers at Accenture in India.
Identical twins Ashish and Rohan Ranshinge were the first set of twins admitted, coincidentally within hours of each other, to the UC Davis Masters of Science in Business Analytics (MSBA) program in San Francisco.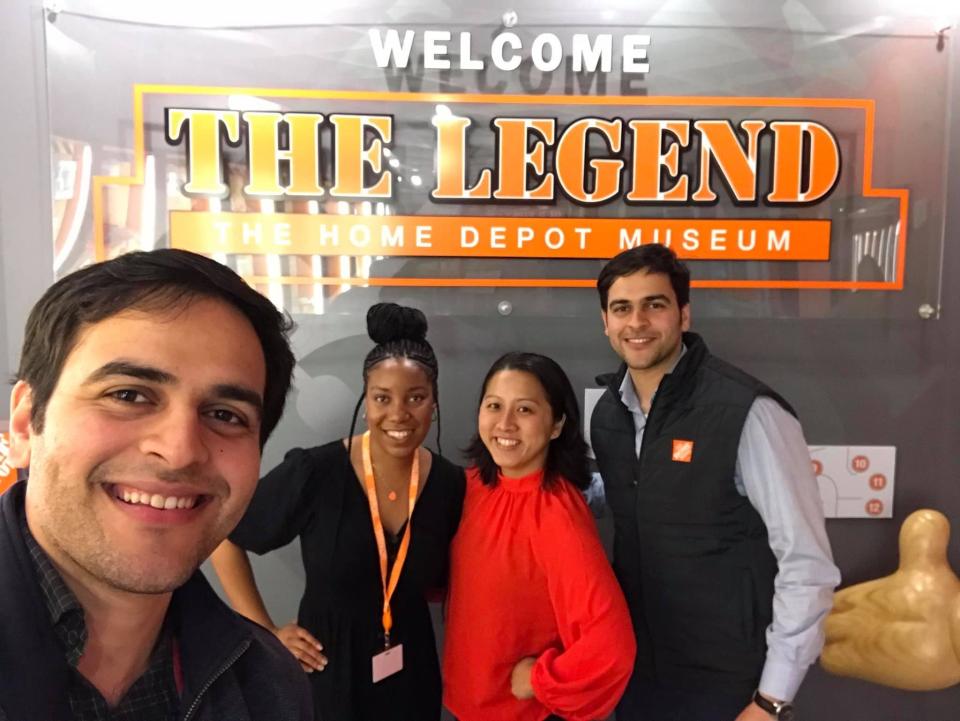 Together, they worked through the program and they both received offers from Home Depot to join as senior analysts in Atlanta. In a life full of coincidences, these two alums have made the decision to stick together.
I recently had the chance to interview Rohan and Ashish about their journey, jobs and favorite memories in the MSBA program.
What brought you to UC Davis?
Rohan: I was fascinated by the analytics domain when I was working as an application development analyst for Accenture. I was providing operational and sales support to a retail client.
Ashish: I had the opportunity to work in the business intelligence team at Accenture and enjoyed managing ETL (Extract, Transform, Load) processes for a U.S.-based client. I analyzed their inventory and customer information. We both decided to come to San Francisco to level-up our analytical skills and learn more about business analytics.
What were the highlights of your year in San Francisco?
Rohan and Ashish: It was a rollercoaster ride.
Ashish: The curriculum and practicum schedule was demanding, but our experiences went way beyond the classroom.
Rohan: I juggled responsibilities as student body president, and I worked as an executive student assistant for the program.
Ashish: I also worked as an executive student assistant. I also competed in the national Adobe Analytics Competition on a team with two classmates. We finished second in the nation, bringing home a $14,000 prize.
Rohan: It was a really busy year, but it was good. We met a lot of people, attended a lot of events, and formed deep bonds within the Graduate School of Management community. Some of our highlights were hiking at Mission Peak, skiing at Tahoe, and crabbing at the Golden Gate with the batch mates. One of my fondest memories was celebrating the Chinese New Year with our class.
How did the MSBA program prepare you?
Ashish: For me, one of the most enriching experiences was the practicum project. I was lucky to work with high-end fashion retailer, Lucky Brand. Our team worked on three main aspects for the project. We performed assortment optimization, benefits of which were implemented by the client for 14 fits of jeans across 250 stores.
We helped segment their customers to enable personalized marketing and we also developed a store clustering model based on SKU productivity. The experience with Python, SQL, and Tableau to solve these business problems was important and our work helped Lucky save 10% of their investment on inventory.
Rohan: My project was with one of the world's leading research institute on sustainable transportation, the UC Davis Institute for Transportation Studies. We had to identify sustainable business opportunities for an electric charging provider. It was really valuable as we worked extensively on Python, R, SQL, and Tableau. Our team's end deliverable included a proposal for network expansion by identifying locations with high potential and provide recommendations to improve the effectiveness of the institute's current membership plan.
What skills did the practicum help you hone?
Ashish: We gained a number of different skills:
Improved our hard skills by honing our knowledge in statistics, database querying and data visualization for clients
We applied class takeaways immediately as the courses complemented practicum project needs really well
We developed communication skills by refining our presentation, and we gained new client management skills
Our team was also able to navigate through challenges. We became stronger team players and also got to further develop our leadership skills
What are you doing now in your roles at Home Depot?
Rohan: We both joined Home Depot as senior analysts. I joined the online merchandising solutions team where my work involves identifying and analyzing key drivers of performance for Home Depot's online assortment. In the field of merchandising analytics, I help Home Depot's merchants take better decisions related to product onboarding, SKU productivity and understanding their overall impact.
Ashish: I joined the online business analytics team where I work in a dynamic, agile team exploring customer behaviors and I help improve the overall customer experience.
My Adobe analytics competition experience has come in very handy. A lot of my work involves web analytics looking at the customer journey and mapping it to enterprise performance. I have been using my analytics background to guide strategic decision making for the marketing team.
What advice do you have for current and prospective students?
Rohan: Learn to be patient and have an open mind. You should trust the process and you will eventually get the dividends of your investment. Also, be open to embracing new cultures and people—that will make your program experience a lot more fun.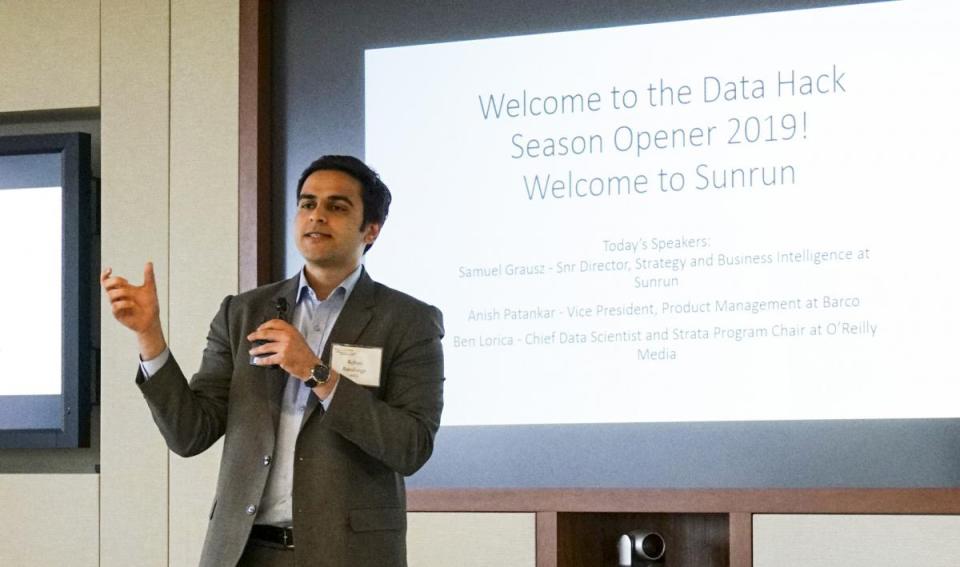 Ashish: We are very lucky to have graduated from the MSBA program. The alumni, staff and faculty have provided tremendous support both during and after we left the program. So many people went above and beyond to help each other. So take advantage of those connections and learn to effectively manage your time. The program is challenging, but as you can see from our experience, there is time to enjoy the ride.
Rohan: Keep working on yourself, keep polishing your profile and keep revising what you're learning and implementing on the job.
Ashish: Learn to manage stress. The last year has been stressful and eventful, but learning how to handle that and overcoming those obstacles is really important. Also, be flexible—be ready to explore various aspects of analytics to figure out your specific interests.
Ashish and Rohan: Finally, know your SQL! This is a must-have for any analytics professional and we haven't spent a single day without writing a query. Learning SQL, Python, Tableau, etc. will really set you up for success and they're great tools to have in your arsenal.
(Alumna Paridhi Agal MSBA 20 contributed to this story)