MSBAs Kick-Off New Adventure in Challenging Times
Getting connected and overcoming obstacles with my new classmates
In any other year, students like me, from all across the world and walks of life would come together in San Francisco to join the UC Davis Master of Science in Business Analytics (MSBA) program. Whether right out of college, or with some working experience, international or local, we'd meet for the first time as a new cohort.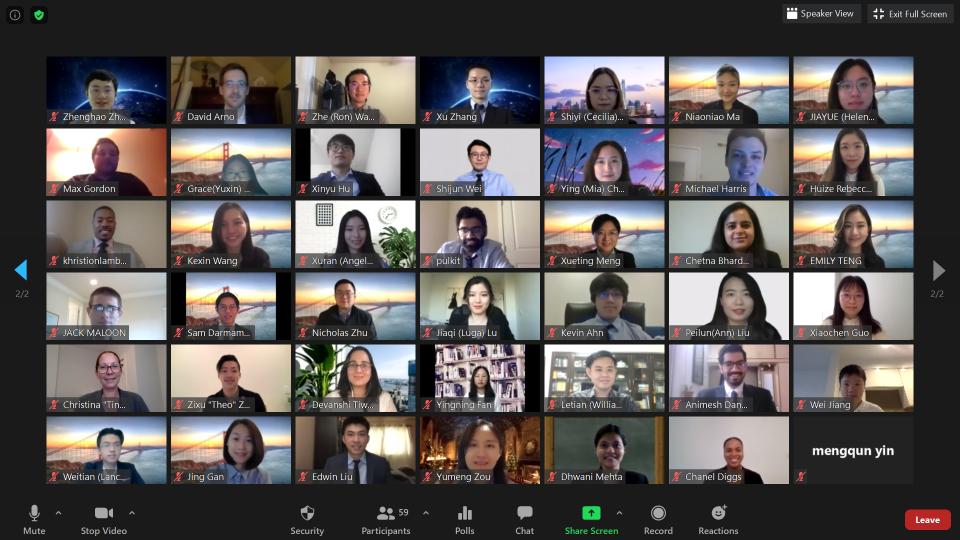 This isn't a normal year.
Students worldwide face the impact and public health safety measures of COVID-19, which has altered our transition to graduate school. We're all navigating "Zoom University."
During the first seven weeks of our program, before the start of the Fall quarter, we joined each other for the first time in a Foundations of Analytics course led by Lecturer Mehul Rangwala.
It was a challenging course, and gave each of us a foundation heading into the year-long program. Rangwala is full of energy, and he spread humor throughout his lectures, and lightened up the lessons.
With all of us online and going through this new adventure together, I thought I'd gauge some of my fellow classmates' thoughts on this new transition.
Connecting with my Classmates
One of my first conversations was with classmate Nicholas Zhu, who is returning to UC Davis after earning two degrees as an undergrad and working as a digital marketing specialist at Astra Digital. He noted: "It's hard for students to participate and interact online… but on the positive side, the virtual connection gives the convenience to not be bound by our locations. We get to meet a lot of people who come from different backgrounds yet are interested in the same thing."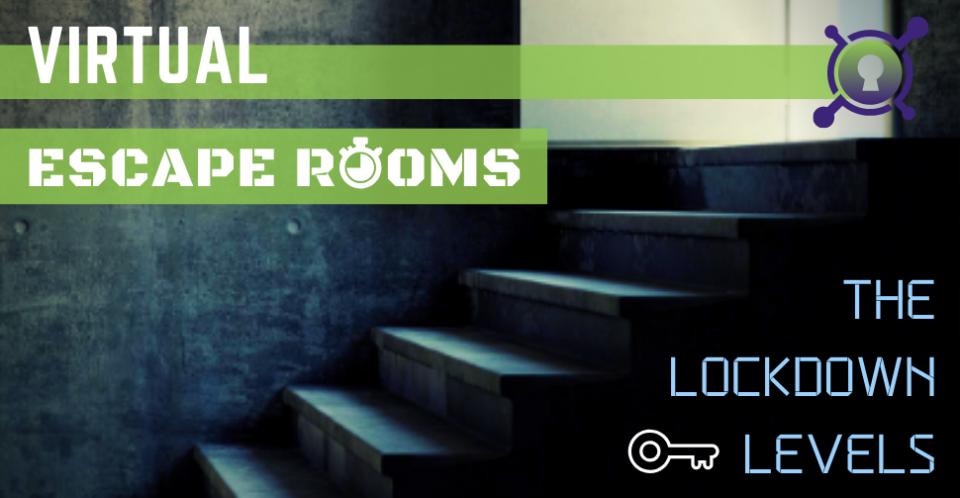 Those similarities have helped form a sense of comradery within our class. I feel connected to my new classmates. As I have gone into breakout rooms and had more intimate conversations with some of them, I have gotten to learn more about their stories, what drives them, and ultimately where they want to go in life. We have gotten along well, and I've exchanged numbers with many of them.
We have met outside of the structured class environment and have enjoyed physical-distant picnics by the lake, virtual happy hours and a virtual escape experience. Joining this program has been one of the richest experiences I have had in a long time.
The virtual experience does have some downsides. Fellow student Yuthika Agarwalla described the effects of Zoom fatigue.
"Not being in the classroom, surrounded by your classmates, the online experience can be draining, especially for hour-long lectures," Agarwalla said. "We're also missing out on socializing with like-minded, smart people."
Agarwalla, who is a data analyst at cloud service provider Snowflake, said she is focusing on the positives: Saving a significant amount of time by cutting out her commute; trading proximity to campus for proximity to family; and viewing recorded lectures to counteract Zoom fatigue.
Community Support
"At the moment, it feels akin to drinking water from a fire hose. For me, this quote sums it up well: 'The more you know, the more you realize you don't know.' I'm lucky to be in a safe space that encourages and supports my growth as an analyst and professional." —Yuthika Agarwalla MSBA 21
Being a part of the MSBA program has been a fun experience, full of very diverse learning opportunities. Not only did we complete a bootcamp to gain foundational technical knowledge and hard skills, we're also participating in regularly-scheduled career development programs to prepare us for the future.
These topics covered how to ask good questions in interviews, improv courses to help us be creative and think on the fly, public speaking courses and other helpful topics.
The MSBA program prides itself on the strong community and collaboration as distinctive advantages, and that holds true when you see how many students go out their way to become friends. I'm confident these relationships will last well beyond our time in the program together.