My Way to Wayfair: How the MSBA Shaped My Career Search
Capitalizing on my practicum project experience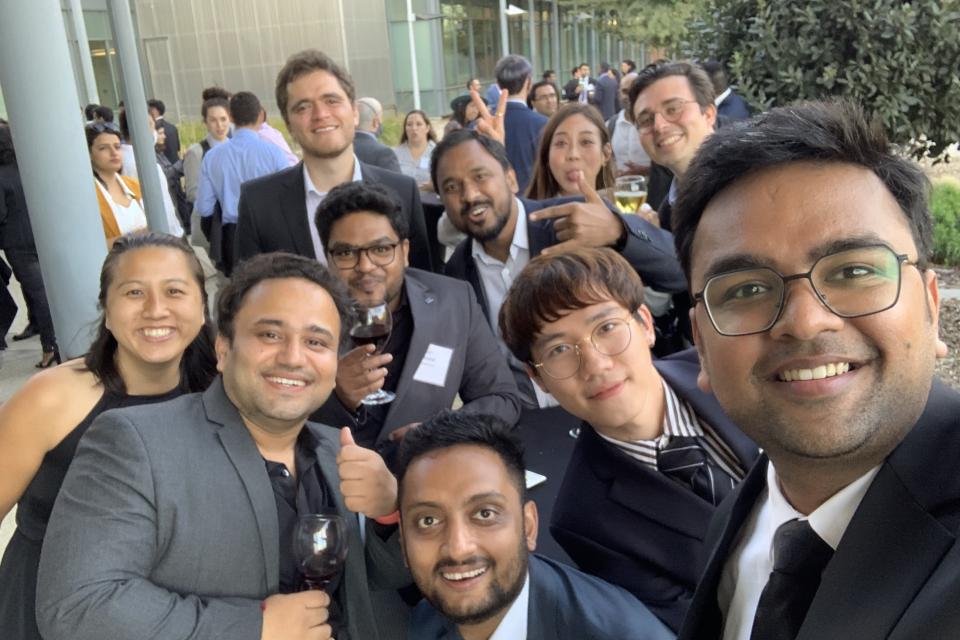 When I joined the UC Davis Master of Science in Business Analytics program, I knew the San Francisco location—a global hub of innovation strongly connected to Silicon Valley—would offer abundant job opportunities.
Of course, there are several reasons why I chose the UC Davis program. It offers a well-designed, challenging curriculum, and it's the top program I found to provide the skills required to excel in industry.  What's more, there are many opportunities to apply theoretical knowledge in an industrial setting and team up to solve real business problems during the one-year practicum project.
A combination of those offerings helped me land the role as a lead analyst for Wayfair's Operations Technology team this fall. Thanks to the support and educational foundation I developed at UC Davis, I will be able to build products for Wayfair's middle-mile supply chain.
As I begin at Wayfair, I'll rely on skills I honed over the last year, specifically collaboration through many team projects.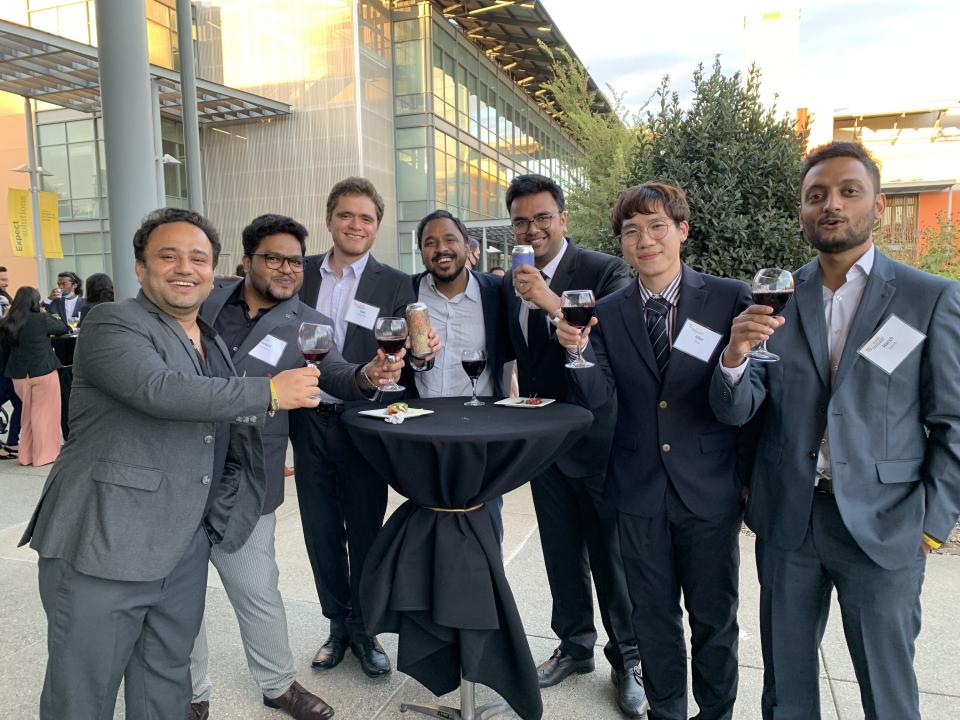 Team-focused, Hands-On Learning
The majority of the courses in the MSBA program required group projects or tasks, which allowed me to work with and learn from other students in my cohort. Our team's practicum project also provided a hands-on learning opportunity and set our group up to collaborate with an industry partner to complete a set of project goals.
From the start, the project gave me relevant experience as a project manager and allowed me to learn the traits of a leader. We covered everything from data analysis, storytelling, product ideation and management and ultimately presented our findings at the end of the year.
Without this project, I wouldn't be where I am today.
I could also say that about the faculty. Lecturer Mehul Rangwala's Statistics and Advanced Statistics courses, Associate Professor Ashwin Aravindakshan's Overview of Analytics course, Professor Gina Dokko's Implementing Analytics in Organizations course, and Professor Greta Hsu's People Analytics course were helpful to me to develop an advanced skillset across analytics.
In particular, my statistics course was effective in helping me understand the depth of statistical concepts, especially when combined with Aravindakshan's course. He discusses how to use statistical techniques to solve important business issues.
Image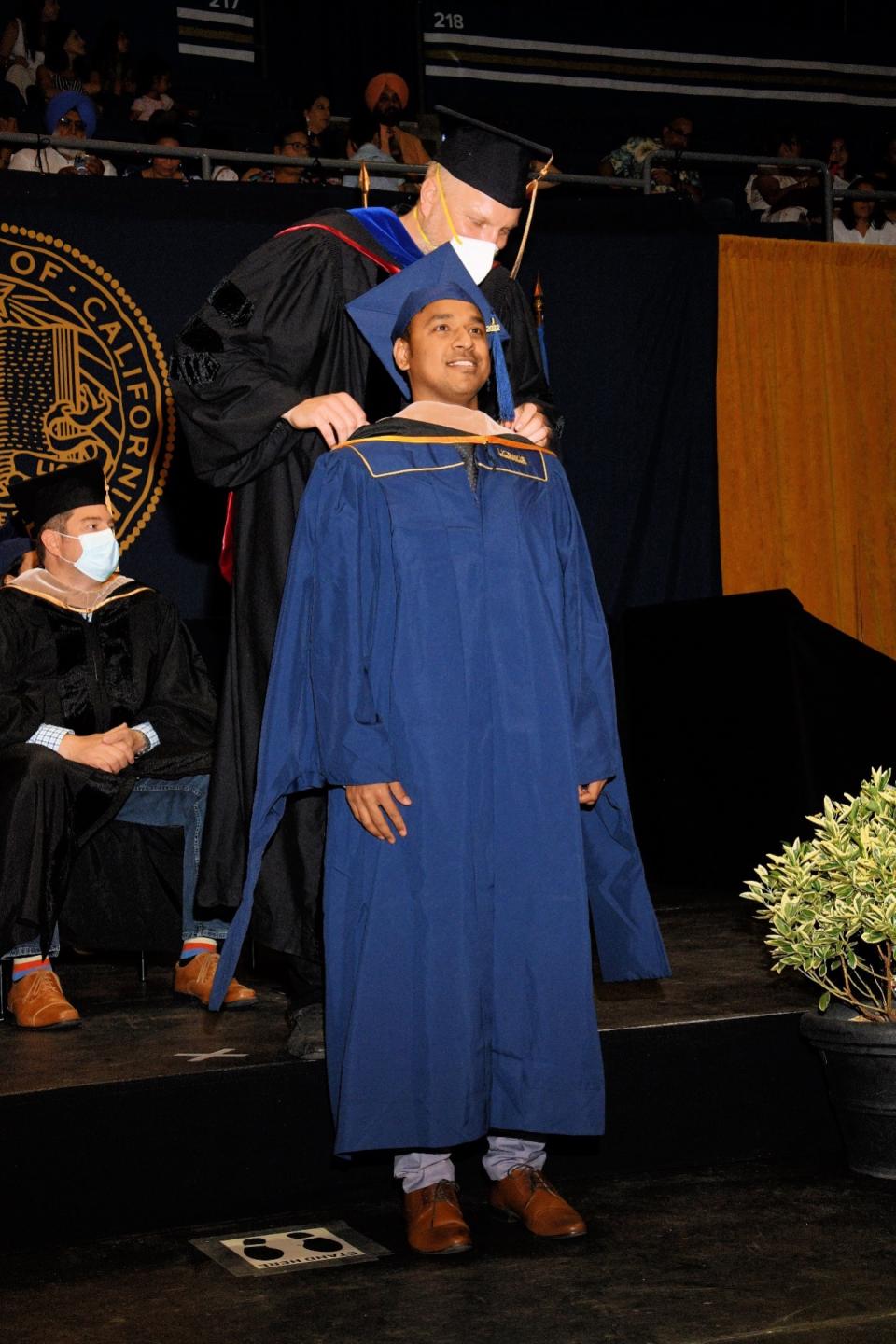 Skills That Translate to Career Search Success
Everyone in our cohort had a different approach as they started searching for jobs at different times.
I'd like to share five approaches that worked for me:
Start networking with recruiters on LinkedIn who have hiring capacity. It's important to start early in your career search and networking is key.
You don't always have to connect with recruiters but make sure you follow them. If you can see their posts, you'll get a head start on jobs and recruitments across their industries.
Apply early, if you feel comfortable with your application, and aim for your dream job. This is advice I think most people wish they had earlier, but don't wait until the end of your search to seek out your ideal organization. Many students start towards the end of the program, but you can be sure you'll be competing against a large number of applicants from across the U.S. and internationally.
Keep your LinkedIn messaging crisp and on point. People know you are approaching them for help, so make sure you reduce errors and slang.
Finally, no matter how you start and when you start, your outcome will create unique opportunities. As part of the MSBA program, you can be sure you are prepared for the real world. Now, you must take advantage of this start and excel at your work.
As you consider your academic and career path, it is important to prepare; to understand your weaknesses and work on them. Understand and prioritize what you want to learn and find a program or courses to give you an edge.
The UC Davis MSBA program is a great choice—it's a one-year investment and you'll learn a lot. Before you even realize it, you'll be a graduate like me, ready to make a positive impact in the world.