Refresh and Recharge Your Career Webinar Series
A series hosted by the Graduate School of Management Alumni Relations and Career Development Teams
Becoming a LinkedIn Powerhouse
Jeremy Schifeling led education marketing at LinkedIn — and he's joining GSM alums to unveil some of the site's newest features just for us. Come learn about everything from skill assessments and free courses to identifying remote opportunities and prepping for video interviews!

This is the first of a multi-part Alumni Relations and Career Development series designed to help you navigate career milestones.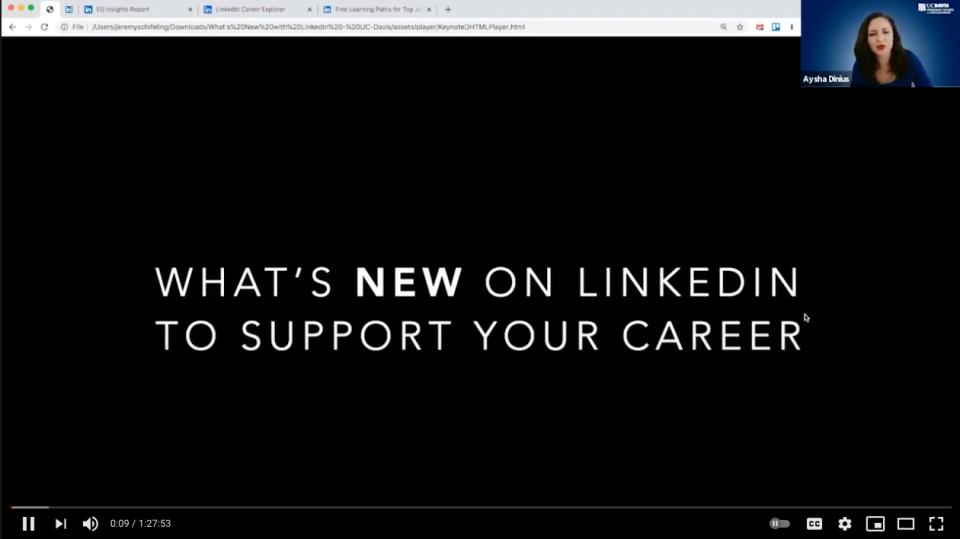 Leveraging Career Transitions: From Reaction to Action
It is a fact of life that over time everything must change. Our organization, our careers, our mindsets must be resilient enough to weather the storms and uncertainties that come with layoffs, down/right-sizing, reorganizations and the like.

Shift happens! This interactive workshop will explore tips and strategies to move from reaction to action. Participants should come prepared for an interactive workshop on how to navigate the shifts and curveballs of life and work. You'll leave with tools and a template for negotiating unexpected changes.

Join Gayle Guest-Brown MBA 98, as she shares tips and steps to help you manage through professional change and continue to grow your career with clarity.
Purpose-Driven Retirement
Retirement can be coveted and sometimes even feared. After decades of professional achievement, the contribution is integral to our self-esteem and drives our daily motivations.
The retirement milestone deserves celebration and excitement, but as activity starts to wane, the absence of new stimuli can unveil a more personal fear of losing influence, connections, and overall relevance. GSM Professor Gina Dokko will help you evaluate what creating a purpose-driven retirement can look like and how post-career contribution can be equally, if not more, rewarding.