Revolutionizing Education: SchedGo's Triumph in UC Davis Big Bang! Business Competition
Our AI technology helps college students plan their degrees and class schedules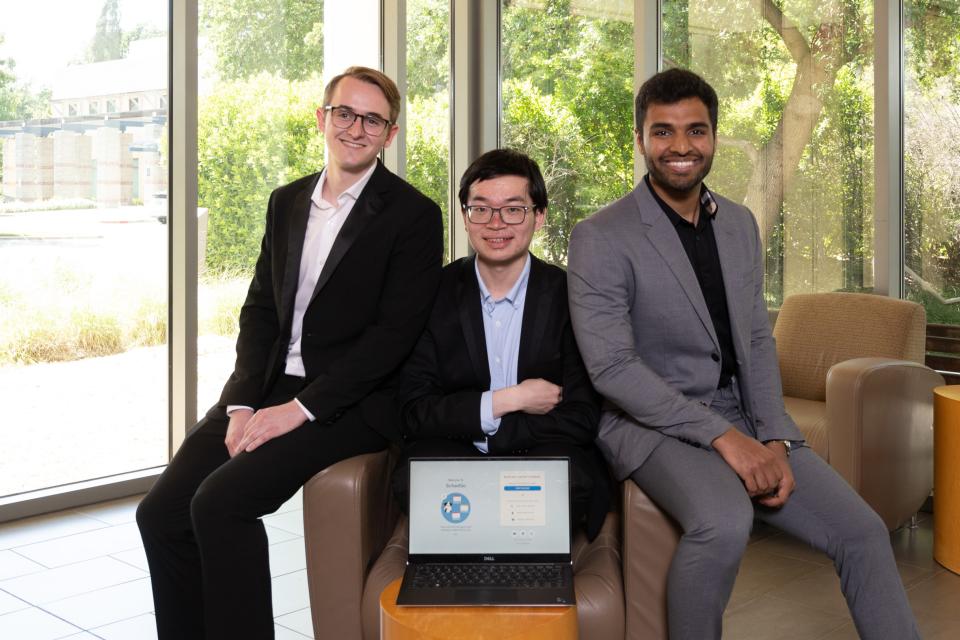 In higher education, where degree planning is critical, SchedGo emerges as a game-changer. As one of the co-founders, I'd like to share our exhilarating journey toward transforming the way students plan their academic paths. 
SchedGo is an AI and machine learning-based degree planner and schedule builder that revolutionizes the way education works for students. It does all the hard work so that students can focus on their academic success instead of the logistics of getting there.
Frustration Turned into Innovation
SchedGo was born out of the frustrations experienced by our founder, Henry Yu, a UC Davis computer science major. Tired of the tedious and frustrating process of class planning, he developed a personal tool that alleviated his pain points. 
However, it didn't stop there. As Henry's friends began using SchedGo, positive feedback poured in. Realizing the immense potential of this product, my fellow MBA student Dillon Hill and I joined forces with Henry, setting our sights on disrupting the degree planning and academic advising market.
We are proud that we now have over 2,700 active users on the platform. With over 100,000 schedules generated; we have collectively saved students more than 10,000 hours in schedule building.
Seizing the Opportunity
Entering the UC Davis Big Bang! Business Competition was the perfect stage to showcase SchedGo's potential. 
We were eager to gather feedback from industry experts, gain exposure and, if fate allowed, secure some seed funding. We prepared meticulously, refining every aspect of SchedGo to present a compelling vision for the future of education.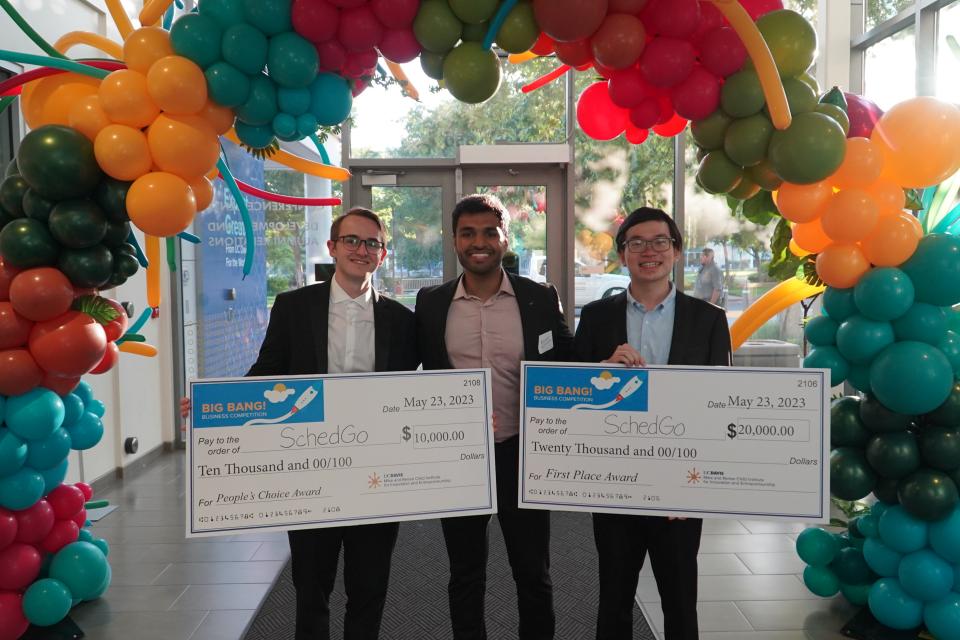 Our journey through the rounds of the Big Bang! was a thrilling experience. We poured our passion into perfecting our pitch, ensuring its value, improving the platform's intuitive interface, and allowing its powerful algorithms to shine. 
Each round of the competition presented challenges, but we embraced them as opportunities for growth. Feedback from successful entrepreneurs, mentors and fellow MBA students became invaluable as we refined our pitch and sharpened our understanding of our target market.
Triumph and Validation
When the moment of truth arrived and the winners were announced in front of a capacity audience at the Big Bang! final awards ceremony in May 2023, the elation we felt was beyond words. 
SchedGo emerged as the overall first-place winner, a testament to the impact it has the potential to make. Additionally, we won the People's Choice award, a further endorsement of our belief in the transformative power of our platform. 
The $30,000 in prize money not only validated our hard work and dedication but also provided the fuel to propel us forward in our mission.
The seed cash will help us accelerate our efforts to monetize the platform and further enhance the user experience. We're working on launching exciting new features, such as semantic search. Additionally, we are on track to release a beta version of our degree planner by the end of this year. With this support, we are poised to make a profound impact on the educational landscape.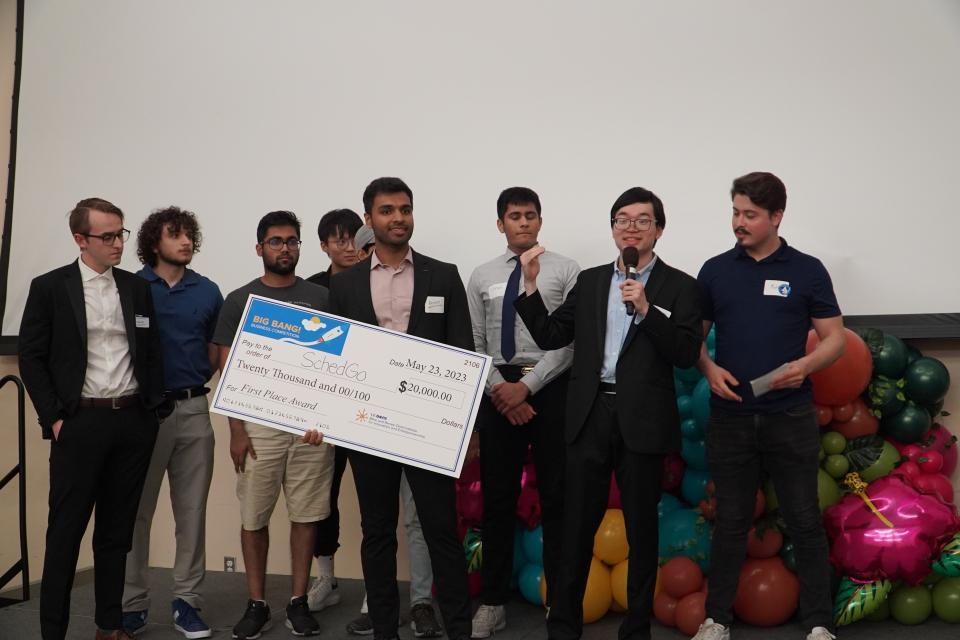 We owe our deepest gratitude to UC Davis, the Graduate School of Management, and the Mike and Renee Child Institute for Innovation and Entrepreneurship for providing us with an invaluable platform. Their support, mentorship, and belief in our vision have been instrumental in our success. We are immensely grateful for the opportunities they have afforded us and are determined to make the most of them.
As we look to the future, the potential for SchedGo to transform education is boundless. Our victory in the UC Davis Big Bang! Business Competition has validated our vision and inspired us to reach even greater heights. 
With SchedGo, academic planning will no longer be a source of frustration but a seamless, empowering experience for students. We are excited to embark on this transformative journey and make a lasting impact on the educational landscape.
The future of education begins now.