Setting Sail in the MSBA with a Practicum Booster and Davis Day
Starting our journey at UC Davis, meeting the dean, touring campus
Before landing in San Francisco this summer to start the UC Davis Master of Science in Business Analytics program, I worked at Procter & Gamble for the last three years in a manager-designed data analytics rotational program.
At P&G, I was fortunate to enhance my knowledge of data governance, modeling and analytics, which enabled me to become one of the youngest product managers at the consumer products giant.
The six-week UC Davis MSBA orientation combined with summer coursework for the program has been quite fulfilling. My new classmate Laksh blogged about the early onboarding experience, and I'd like to offer my highlights of our final weeks of onboarding.
Practicum Booster – Preparing for Client Projects
The year-long practicum is a key differentiator of the program. Student teams partner with client organizations to develop solutions to real analytics issues. From September 15-16, our class experienced a two-day "practicum booster" to prepare us.
During this session, we learned about the practicum clients for the year and chose our preference for which project. Most importantly, the booster sessions helped us build a comprehensive framework on how to tackle and succeed in an analytical project systematically and collaboratively.
The booster is immensely valuable no matter where students are in their careers or skill set. For students who had come into the programs with internships, the booster offers a solid foundation to quickly ramp up on project management, client engagement, and analytical thinking.
With my three years of professional experience, the booster allowed me to reflect and rethink what I could do better and help my team.
I'd like to share some key 'Aha' moments:
In an analytical project, steps are always iterated and heavily connected. Scoping and planning always come first. The key questions we needed to get answers to at the beginning: Who is your primary audience, and what are their key considerations? Which approach is the most appropriate? Is it in-scope or out-of-scope?
Show your professionalism and convince your clients. Bring an advanced agenda and be prepared, proactively engage stakeholders and share a recap after each meeting. Being professional entails having strong expertise in your area and researching the bigger picture.
Even a small volume of data can generate tons of different insights. Never underestimate the potential power of data. Successful data visualization goes far beyond fancy techniques and colorful designs. The quality of information and the way it is communicated to audiences.
Davis Day – Much More than Cows
As a UC Davis student who studies in San Francisco, I have always wanted to visit the main campus in Davis. Our class had a lovely day. It started with us being greeted by wild turkeys as we got off the bus near Gallagher Hall, the campus home of the UC Davis Graduate School of Management.
We started our day with a scavenger hunt across the Davis campus. We explored many landmarks and learned many fun facts about the city and campus. Everyone took lots of photos.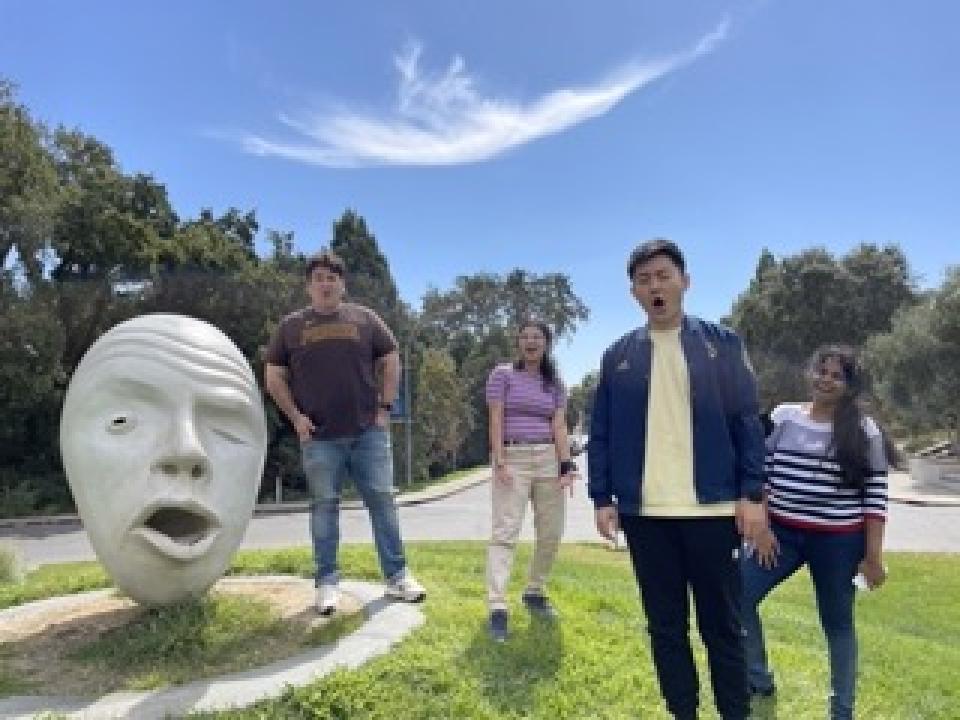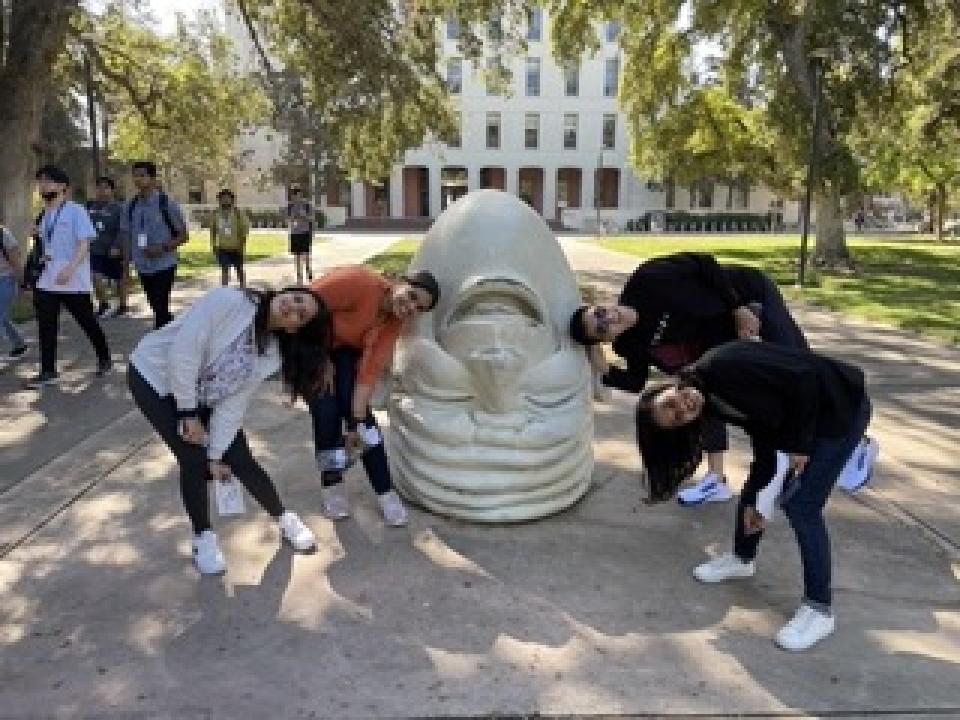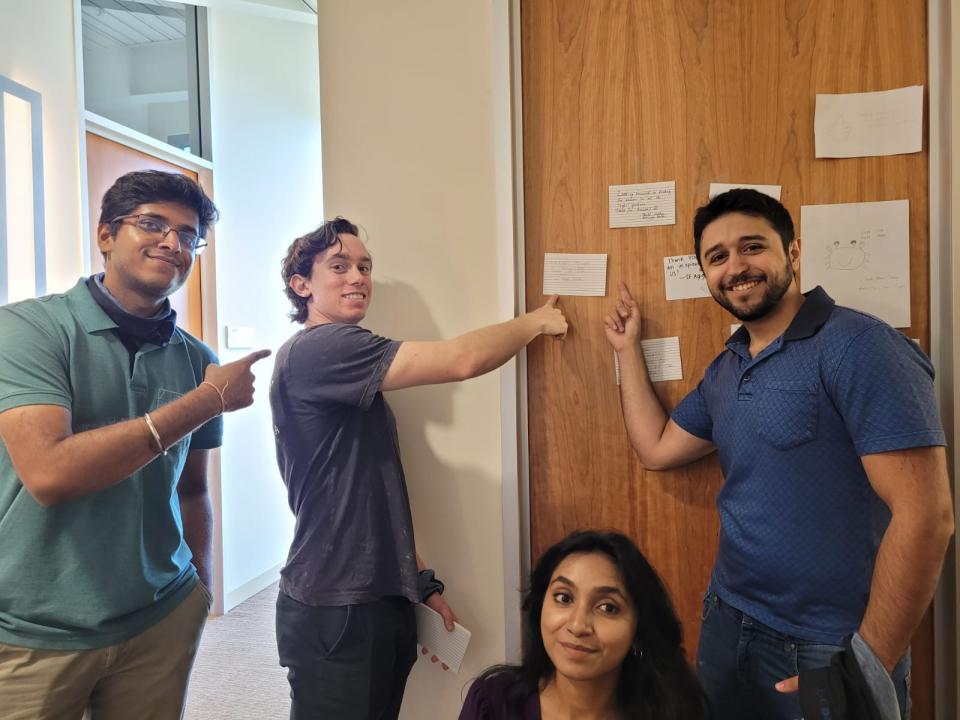 As we returned from the scavenger hunt, we changed into business attire and posed for professional headshots and group photos.
After working on strengthening our resumes, we had a session on diversity, equity and inclusion (DEI), which gave us the chance to reflect on issues that many of us have had limited exposure. The speaker covered concepts surrounding culture, diversity and cultural intelligence. Our class comes from around the world, so it was helpful to engage in a more in-depth manner. I especially appreciated thinking about how to be more inclusive and ensure voices and opinions are heard.
We wrapped up the day with a great visit with Dean H. Rao Unnava. He offered a warm welcome, and we followed up by sending handwritten cards to express our sincere gratitude to him and the school.
At the end of the day, we attended the School's Academic Year Kick-off event. I chatted with professors and my classmates and also made friends with alumni and students from across the business school. They all have rich experiences in their domains, completely different from ours. When we talked to each other, you could feel the sparks colliding.
My experiences these past few weeks are some of my most memorable memories. I will cherish them and will never forget them. I want to say thank you to the School and the entire community. I feel extremely grateful for everything they have done to support us.