Student-Athlete Life Prepared Me for Part-Time MBA
Aggie football routines positioned me well for challenges of work and MBA - you can do it!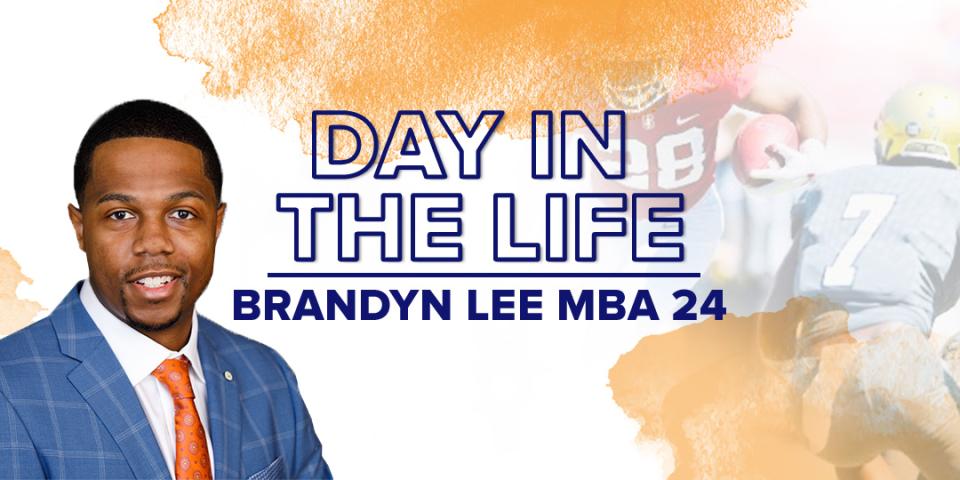 When I made the decision to return to my alma mater, UC Davis, and enroll in the Sacramento Part-Time MBA program, I knew it would be a challenge.
I was balancing a full-time job as a financial advisor consultant and taking classes throughout the week and on Saturdays. I needed to prioritize my time and I learned that I would need to complete every task efficiently to make it work.
With more than half of the day devoted to my profession, there was only a little time after work for flexibility. Luckily, my undergraduate experience prepared me for a demanding schedule. I was a student-athlete for the UC Davis football program, so I knew how to balance athletics and academics.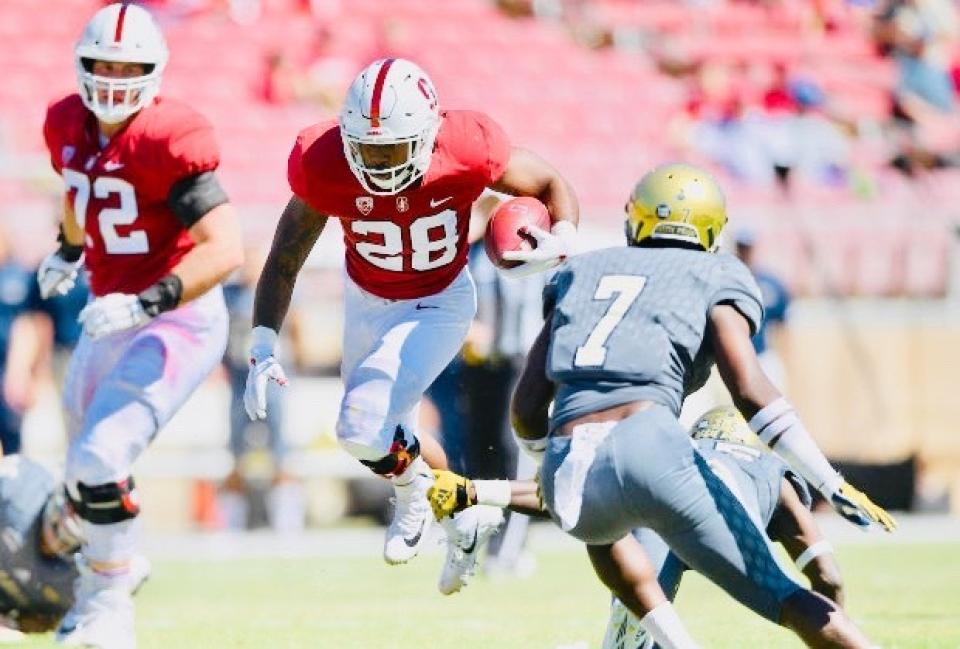 For the majority of my undergraduate years at UC Davis, the first half of the day (6 - 11:30 a.m.) was dedicated to football. From practice to studying video, to workouts and rehabbing. There's a lot that goes into your routine to prepare for gameday.  
The second half of my days (12 - 5 p.m.) would be dedicated to schoolwork. To finish the day, I would add another weightlifting session at the gym before heading home to complete homework and have dinner. My days would end around 11 p.m.
Maybe it's because I embrace the hustle of a busy schedule, but I've been able to replicate this chock-full schedule as a graduate student. And much like I had a great support system to lean on before—from my teammates, family and friends—my cohort at the Graduate School of Management has been sincerely helpful throughout my first year in the program.
Here's how a normal day goes for me:
Before Sunrise
5 a.m.
The fourth alarm goes off after hitting snooze on the three alarms prior. You may think I'm an early bird, but I'm also a deep sleeper. As my eyes begin to finally open, I switch the light on. I make my bed and go wash up.
5:25 a.m.
I pack my bags for the day and take my breakfast, lunch and snacks. Then I drive off to the office to begin the day.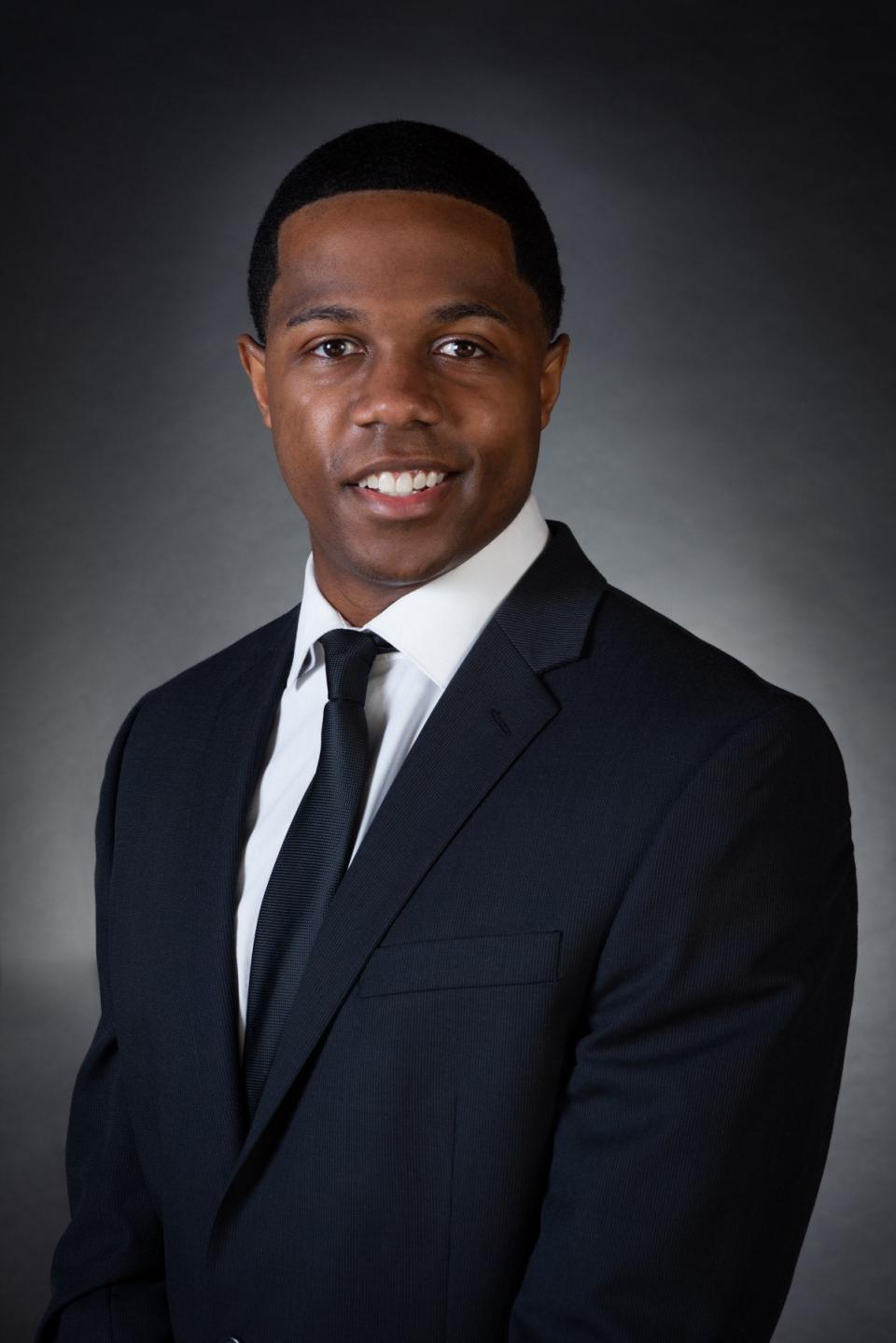 The World of Work
5:45 a.m.
I get to my desk at work and boot up the systems. As a financial advisor consultant at Franklin Templeton, it's important to stay up-to-date, so I always start by checking my emails, voicemails and valuable information on the markets.
6 a.m.
I transition to take sales calls and reach out to current, former or potential customers. I may participate in team meetings, zoom calls and phone appointments during this time before a break.
8:30 a.m.
I take a few minutes to eat breakfast, and get back on the phone, or jump into a meeting with clients or my co-workers.
11:30 a.m.
As I take my lunch break and eat a fulfilling meal, this is the first time I may have a minute to transition to schoolwork and check-in with my cohort. Halfway through my lunch, I will look over emails from the Graduate School of Management's Sacramento MBA Ambassador program and the GSM Student Association, where I serve as the director of events and president, respectively. I follow up on the important items and make sure different tasks have been completed on time.
I'm a firm believer in the mantra that consistency is the key to creating good habits. If you always have the latest information, you can be ahead of the curve, and you can complete tasks easily and routinely. Good habits lead to one's ultimate success.
12:30 p.m.
I only take an hour for lunch, and some of that is spent checking school news, but once it ends I catch up on emails or voicemails from clients again and get back to work.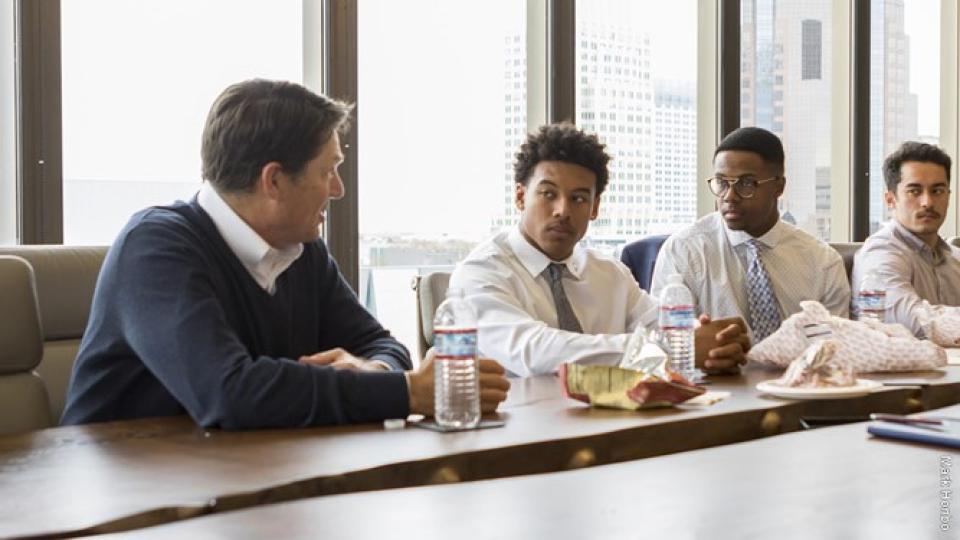 2 p.m.
That's it for my workday. I grab my stuff and head to the gym.
Workout
2:30 p.m.
To keep a productive and healthy lifestyle, I go to the gym after work. I do a 15-minute stretch and then hit a 50-minute full body workout.
4 p.m.
After getting a good workout in and feeling refreshed, I head back home to prepare for the rest of the day.
Relieving stress at the gym helps open my mind to think freely and take on the day.
Home Sweet Home
4:30 p.m.
Once I get home, I immediately get washed up and get ready to attack the second half of the day.
5:00 p.m.
This is my power hour where I catch up on schoolwork, group presentations and projects before class. Because I just got done with the gym, my energy carries through.
I may read during this time to prepare for an upcoming lecture or go over a PowerPoint presentation with my classmates. As I've learned, it's much more beneficial to keep ahead of the lectures and be prepared than face any uncertainty.
6 p.m.
I attend class via Zoom and follow along with the professor. I take extensive notes and pay attention to all the material presented. My goal is to obtain as much information as possible.
8 p.m.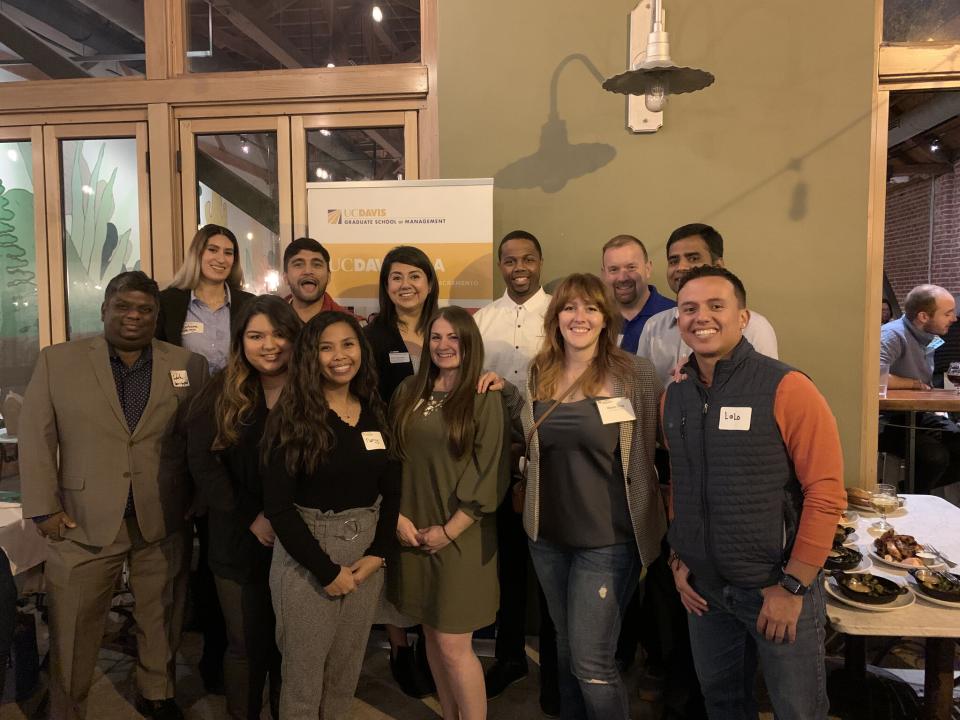 As class ends, I'm starving. It's dinner time. After eating something delicious, I tend to find some peace and quiet on my own. Sometimes, I kick back and watch an episode on Netflix, or I just enjoy an hour of downtime. 
Next Day Prep
8:45 p.m.
I prepare my lunch for tomorrow and lay out my outfit for the next day on the bed. I do not like to waste time in the morning, so I make sure everything is ready to go. That way, I can quickly get dressed and get on the road.
9:15 p.m.
After finishing my preparation, I like to finish unresolved tasks. I will do chapter readings for a particular class, work on projects, and examine the calendar for future tasks. If there is a midterm coming up, I will study presentations, lectures or other class materials to be prepared.
10:15 p.m.
To close out the night I like to revisit my leadership responsibilities through multiple campus organizations, so I will work on agendas for meetings or events. This is time to schedule meetings with members of the board and figure out everyone's availability.
Also during this period, I will send updates and information to each distinct group. It's an honor to work with my classmates on important projects, so this time is special to me.
11 p.m.
Bedtime—I hit the hay to start the day all over again.
Part-Time MBA Life
Everyone in the Part-Time MBA programs must balance work and school. It's been incredible being in class with these individuals and getting a glimpse into their routines—we all work together to finish strong.
I know I couldn't do this without my many supports, and it's their generous efforts that bring me joy, discipline and hope to push through. I am delighted to be on this journey with them, and it's their support that allows me to be prepared with the right resources to fulfil all the needs of this program.