93% of 2021 MPAc Students Already Accepted Job Offers
Nearly all accounting students solidify offers before Thanksgiving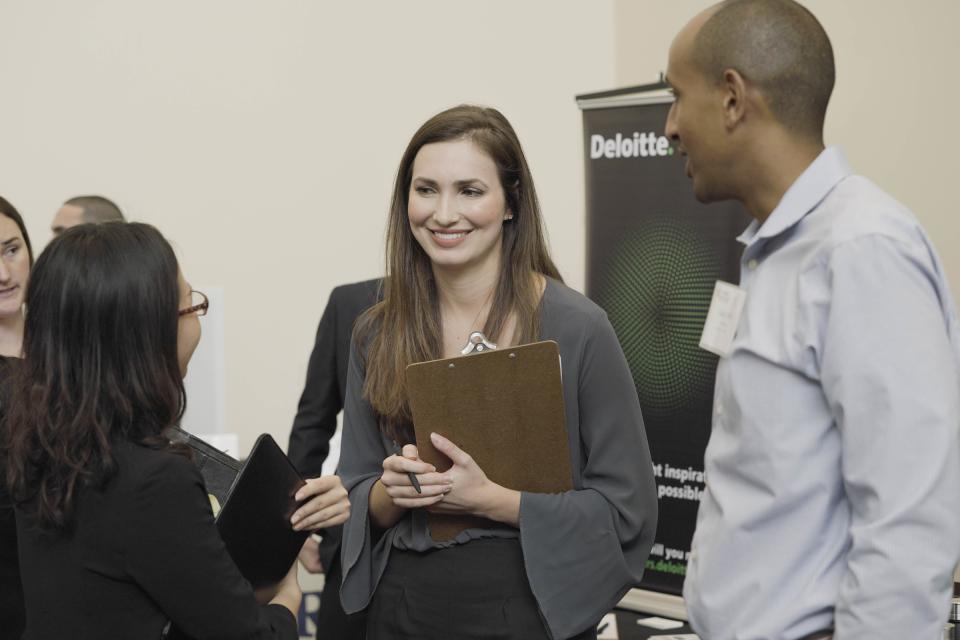 Even in the virtual landscape of 2020, the demand for audit and tax professionals has remained steady. One of the most recession-proof industries has led to numerous job offers for our 2021 Master of Professional Accountancy (MPAc) students.
Despite the pandemic and all of its associated layoffs, furloughs, and job cuts, 93% of MPAc students accepted full-time employment offers even before the first quarter ended.
"We have wonderful relationships with our corporate partners," said MPAc Associate Director Alex Minnis. "It's encouraging to see our students go through our rigorous curriculum and get ready to join these firms upon graduation next June."
The annual Meet the Firms event held during orientation—even before classes start—brings students together with accounting recruiters in a career fair setting. As Thanksgiving comes and goes, most of those students solidify offers as they begin to plan for rewarding careers in the field with annual starting salaries averaging more than $60,000.
"We know firms and businesses will always need accounting professionals, but to see nearly all our students placed during a pandemic is impressive," Minnis added. "It's a testament to our program's reputation and how well we've prepared our past cohorts."