2022 MPAc Students Win CMA Scholarships
Award acknowledges high-achieving students with interest in strategic financial management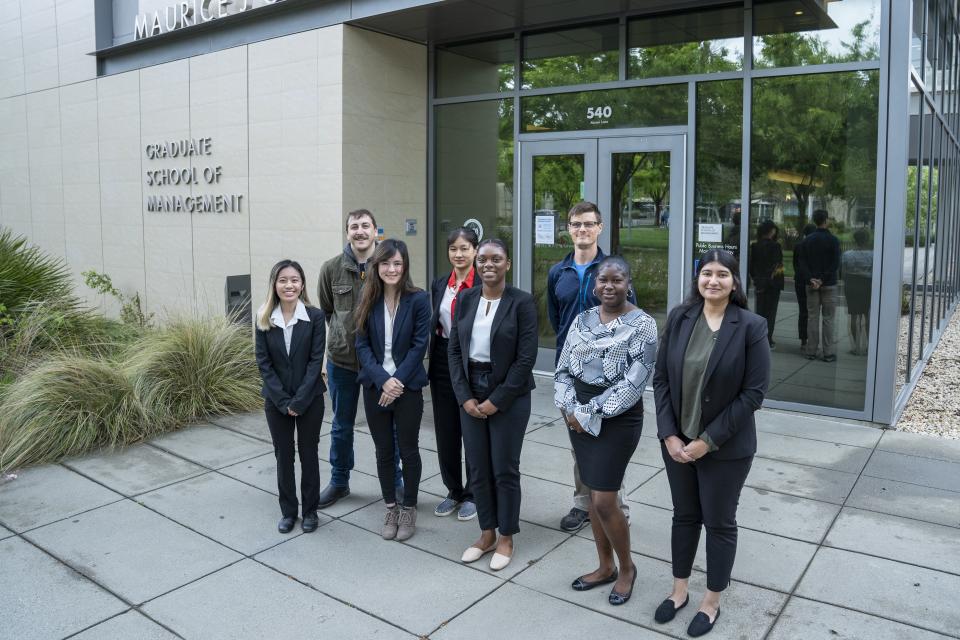 The UC Davis Masters in Professional Accountancy program is proud to announce that seven of our students were recently selected as 2022 Certified Management Accountant (CMA) Scholarship recipients from the Institute of Management Accountants (IMA):
IMA is a professional organization promoting excellence in the fields of accounting and finance, and supports accounting professionals working in public accounting and industry. Additionally, IMA sponsors the CMA Exam that signals competency in understanding the preparation and use of financial information. Specifically, the two-part exam covers 12 competences in the areas of financial planning, performance, and analytics and strategic financial management.
The CMA Scholarship is awarded to high-achieving students who have excelled in their coursework and shown an interest in strategic financial management. It provides numerous benefits to recipients as they launch their accounting career including three years of IMA membership, CMA exam study materials and registration fees for both parts of the exam.
This scholarship will provide benefits to our students whether they decide to pursue careers with public accounting firms or in industry.