Better Chocolate with Upcycled Chardonnay Grapes: A New Model to Transform the Future of Food
Our UC Davis research: winemaking pomace can make food tastier, healthier and more sustainable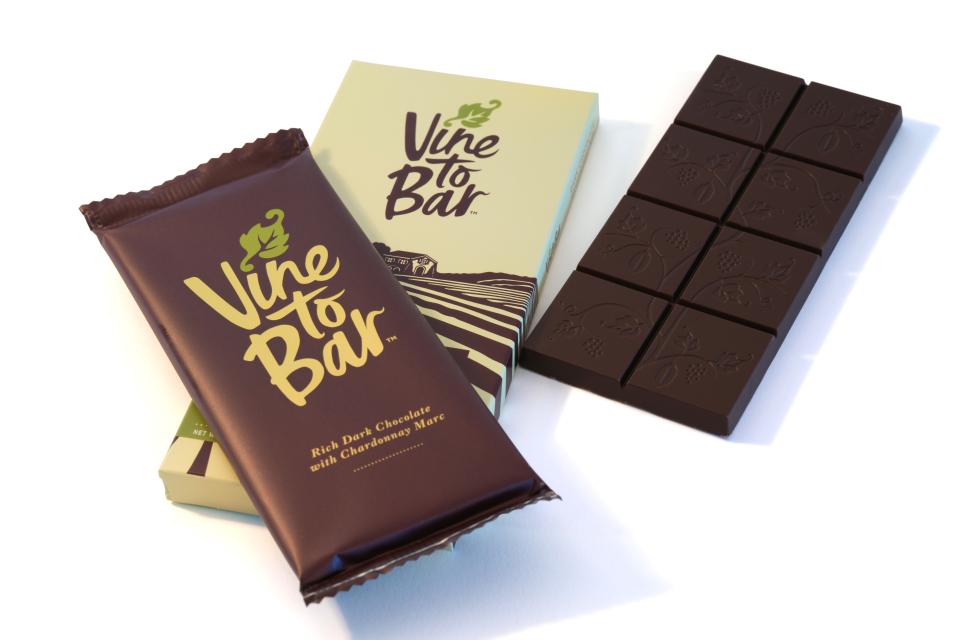 I know good chocolate when I taste it. I spent 25 years with Mars, Incorporated, one of the world's great chocolate companies and makers of M&M's™, Dove™, Ethel M™ and many other amazing confections.
I was trained to recognize great chocolate when I tasted it—and also the sweet science behind that extraordinary taste. I thought I had "seen it all" in terms of searching the world for the best ingredients to create the best chocolates. 
Turns out I was wrong. My search had not included the cool-climate, California coastal vineyards painstakingly producing the best Chardonnay wine grapes.
Better Food from Better Upcycled Ingredients
I recently co-authored a paper titled "Chardonnay marc as a new model for upcycled co-products in the food industry: Concentration of a diverse natural products chemistry for consumer health and sensory benefits," published in November 2022 in the Journal of Agriculture and Food Chemistry. As with a great chocolate, there is a lot of complexity in that title that needs unpacking to understand why it is so interesting.
Be it artisanal or mass production, the food industry knows how to make great tasting products. Making bad tasting products is not a recipe for success. However, the industry struggles mightily to make great tasting products that are also healthy and environmentally sustainable. 
The point of our paper is the material left over after pressing Chardonnay grapes for winemaking can be converted, or upcycled, into a food ingredient combining better taste, health and environmental sustainability impact. This winemaking byproduct is known as marc, or pomace.
Our research reveals the same viticultural and enological processes required to make great Chardonnay wines naturally concentrate the complex chemistry of these grapes into a material that can be used as a premium food ingredient.
My co-authors and I believe this discovery can serve as a new model for developing better ingredients for the food industry in the future.
Two Ladies, Wine and Sustainability
Carl Keen, emeritus professor of nutrition and internal medicine at UC Davis, introduced me to Barbara Banke and Peggy Furth several years ago. These two long-time friends and successful businesswomen are passionate about making great wine (check out Windracer Wines). They are equally passionate about doing so in a sustainable way. They recognized using marc produced during winemaking could enable a more sustainable circular bioeconomy. They established a company several years ago named Sonomaceuticals to pursue this goal. 
Image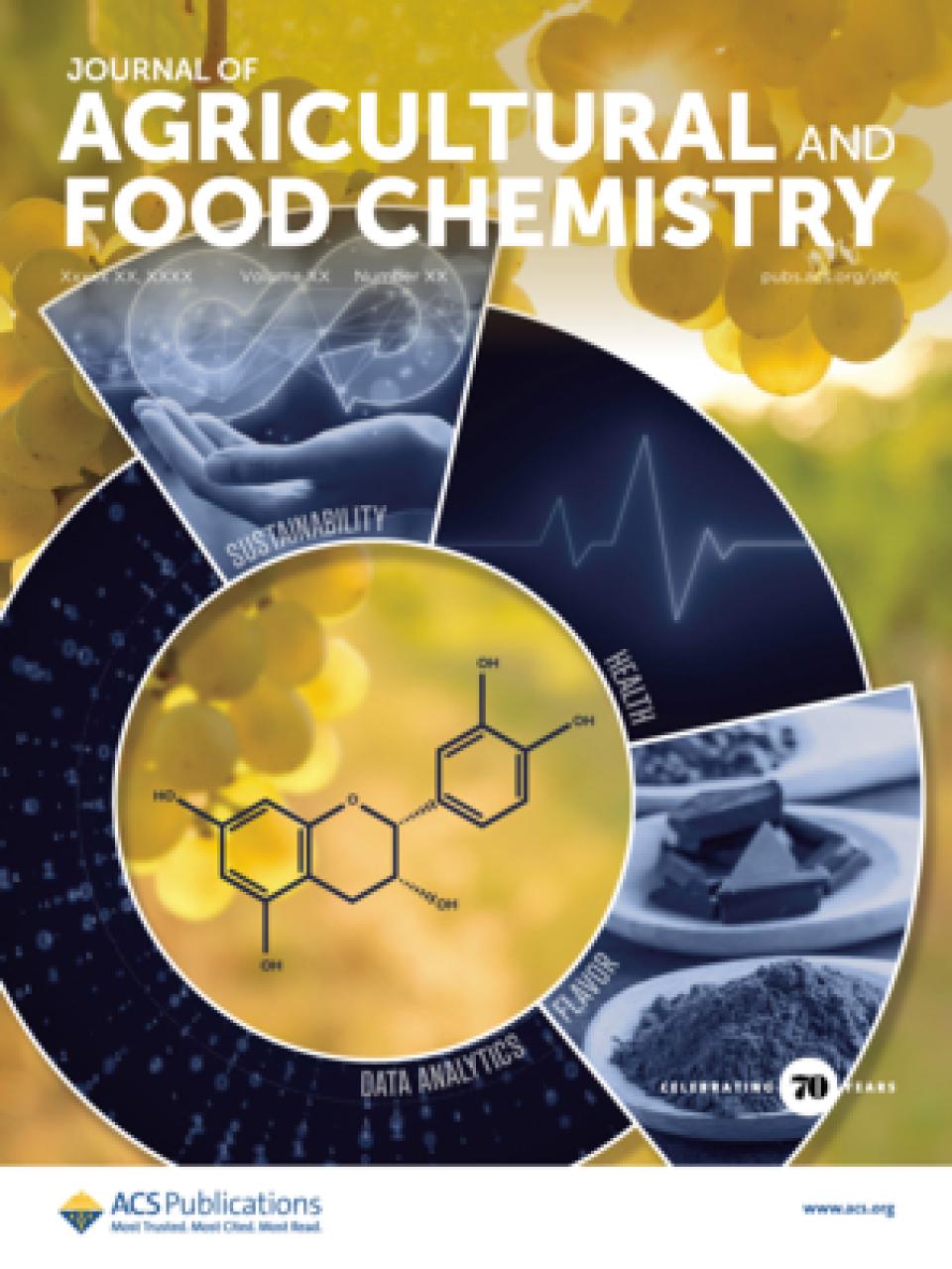 Keen recognized that our longstanding research collaboration understanding the health benefits of molecules naturally abundant in fresh cacao (and some chocolates) could provide important insights to accelerate their quest.  
In 2019, we established a research collaboration between UC Davis and Sonomaceuticals to understand Chardonnay marc at a molecular level. Working with Professor Daniela Barile and Associate Professor Selina Wang, both from the UC Davis Department of Food Science and Technology, we discovered a remarkable diversity of molecules, often called natural products, in the Chardonnay marc. 
We knew many of these have the potential to benefit human health—but only if this material could be added to food. Unfortunately, the same molecules making ingredients healthy often render them difficult to work with when optimizing for taste in new food products. Initial product applications efforts by Sonomaceuticals suggested this would be similar with their Chardonnay marc.
Chocolate and the 'Eureka' Moment
In the food industry, we have learned using chocolate in the product design often makes bad tasting ingredients taste better in finished products. Sonomaceuticals began exploring this approach with Ralph Jerome, a chocolate making expert and guest lecturer in the Graduate School of Management's Food and Agriculture Industry Immersion program. 
The initial product prototypes shocked us. Instead of the chocolate making this healthy ingredient more palatable, the Chardonnay marc made the chocolate itself taste better! This was the first time in my long career working with chocolate I had seen the addition of a large amount of a new ingredient unused in the industry improve upon what we thought was perfection. 
I was stunned. It was a genuine "Eureka" moment appropriate for California. Except this time around it was golden Chardonnay rather than gold in the Sierra foothills. 
A New and Better Model for Food Ingredients
This discovery sparked us to better understand the natural products in Chardonnay marc responsible for this taste advantage. New methods were also developed to optimize the mouthfeel of the marc while retaining its unique sensory and health bioactivity. 
This collaboration with the Graduate School of Management, UC Davis Food Science and Technology, Computer Science, and Nutrition departments at UC Davis, along with faculty at the University of Tennessee and Iowa State University, has resulted in Sonomaceuticals developing a new ingredient called WellVine™ Chardonnay Marc. This ingredient has enabled the launch of a new line of chocolate products named Vine To Bar™ and marketed as the "winemaker's chocolate."
Sonomaceuticals is now exploring other product applications in which this upcycled ingredient can deliver the "best of both worlds" regarding taste and health.
We hope this discovery inspires a new model for developing upcycled food ingredients delivering a "trifecta" of great taste, health, and environmental sustainability.   
There are three critical beliefs required from business leaders and university faculty alike for this model to succeed:
Belief that investing in research can drive innovation delivering new ingredients capable of transforming the health and sustainability impact of food products while still delighting consumers from a sensory perspective.
 
Belief that industry-academic collaborations maximize resources needed to accelerate innovation while simultaneously training the next generation of business leaders and faculty regarding the transformative power of cross-sector collaboration.
 
Belief that research collaborations integrating multiple disciplines and expertise areas accelerate transformative innovation, including especially the disciplines of food, agriculture, nutrition, computer and management sciences.
The proof is in our chocolate that UC Davis and its "ecosystem" of industry partners is uniquely positioned to drive this new model forward and help positively transform the future of food!
(Editor's note: Harold Schmitz is the former chief science officer at Mars, Incorporated. He is a Senior Scholar at the Graduate School of Management and a former Arthur and Carlyse Ciocca Visiting Professor in Innovation and Entrepreneurship. He is co-founder of The March Group, focused on bringing exponential technologies to food, health and sustainability. He is also an advisor with Barnstorm Foundry, a Davis-based venture foundry helping to develop new food and beverage businesses delivering first-in-class health benefits, which has a partnership with UC Davis and the Graduate School of Management. His diversity and depth of experiences enable visibility to, and network support for, world-class inventors, innovators, and companies defining the role of food in the new economy of health.)