Finding Your Fit in the Master of Professional Accountancy Program
From therapy to student counseling, my passion is helping others
Throughout high school and especially college, I always thought I'd be a therapist. I was the one my friends came to talk to about their crushes, secrets, or what's going on in their family, and strangers told me their stories on flights. There was no doubt in my mind what I was going to do, and a few years after earning my undergraduate degree, I enrolled in the Clinical Psychology program at Vanguard University.
At Vanguard, I found the curriculum and discussions incredibly engaging, but I didn't really enjoy the actual hands-on therapy part of it. I worked with juvenile offenders and their families and found myself feeling sad, not being able to shake feelings of hopelessness. I was optimistic, but when I actually did the work, I discovered it wasn't for me.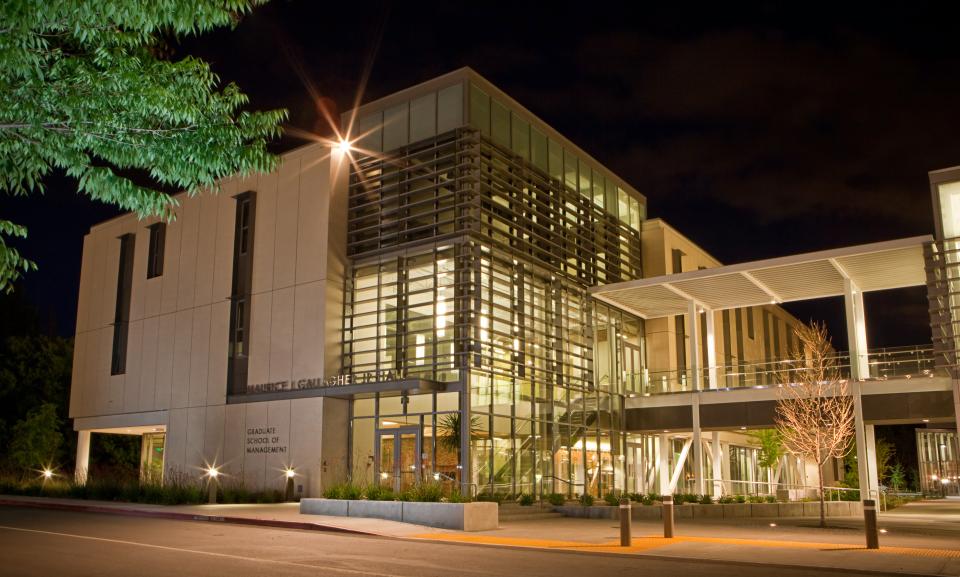 As graduation approached in the spring of 2015, I became more vocal about my hesitations with my classmates, professors, supervisors, and anyone who would listen. I was lost and looking for direction. I met with my professors for coffee, talked at length with my therapist, and even started discussions in class—I knew what I didn't want, but what did I want?
If not therapy, then what?
My Road to UC Davis: Helping Students
In the summer of 2015, I met with Vanguard's career counselor a few times to take vocational tests and talk about my future. Ironically all the tests came back with my top career match as "counselor," and I left feeling just as lost as I entered. Everyone asked me "Why don't you just be a therapist?"
In the months following, I applied for jobs in every field, trying to figure out what to do next. I went to informational interviews, career mixers, and interviews just to cross careers off my list.
As time went on, I realized my story was not unique. Hundreds of students change majors, switch careers and some wind up lost in the mix, just like me. I wanted to help these students find fulfilling careers, and get connected to the resources they need. That's when I knew higher education would be a good fit.
Roughly six months later, I became an undergraduate admissions counselor at a small university and eventually moved into student affairs at Chapman University's School of Pharmacy (CUSP). I built relationships with students and learned about them not just as students, but as people too. CUSP was a new school when I arrived, and when the first cohort approached graduation in 2018, I realized there was a major gap, as students started asking "who can help me with my career?"
With encouragement from my supervisor, we developed a new career office. I reached out to other similar programs across the country to learn more about how to effectively create programming to help our students be successful upon graduation.
I went to conferences and met with employers and recruiters to hear about what they were looking for in candidates, and where they see new graduates fall short. I met with the Dean and faculty to identify other gaps in the curriculum and worked to create programming that would help our students be successful as professionals. And it was here, in the guesswork and the leap of faith, I found my passion.
"Since 2017, I've worked with students from all backgrounds to help them find their direction. I've talked to students during an airport layover as they get ready for an interview, or from my office, some overwhelmed with tears due to external pressure, or even in our living rooms via Zoom to discuss career outlooks and what's next for them. It's been so rewarding to help those students and I can't wait to work with students in the Master of Professional Accountancy (MPAc) program."
Continuing My Passion with MPAc
Career counseling energizes me, and every academic year I look forward to helping a new group of students figure out their careers. It's an honor to have recently joined the UC Davis Master of Professional Accountancy (MPAc) program. I've already enjoyed getting to know our students, staff and faculty in my first few weeks.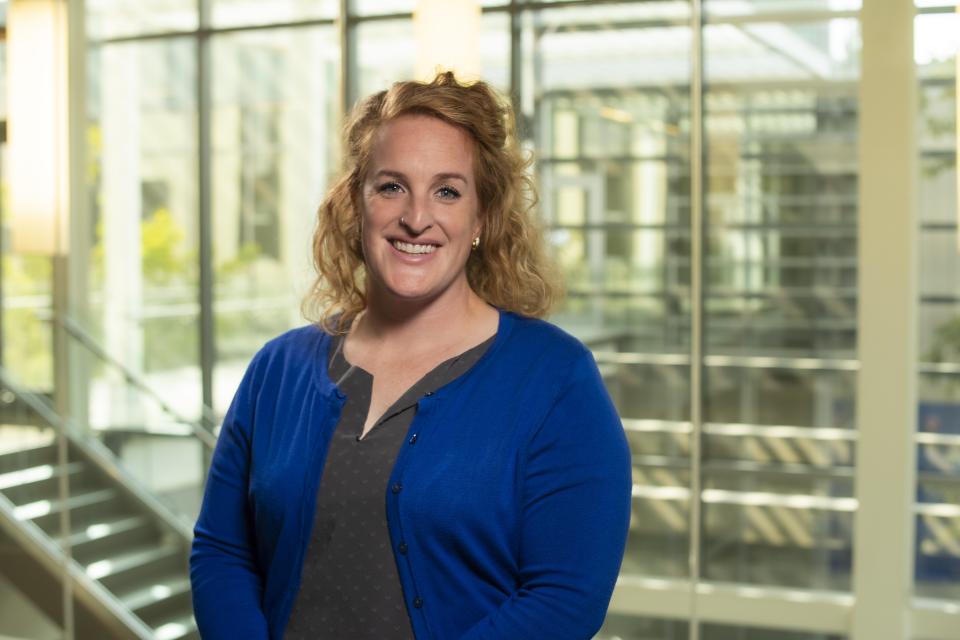 Whether you're already set in your career, or if you are still figuring out what you want, or maybe you are really intimidated for your first interview—I'm here for you.
I am excited to engage with our alumni about their careers and share those lessons with students in the program now. I'm ready to start building relationships with recruiters and create opportunities for our students to shine.
Most importantly, I am dedicated to helping students grow personally, and ultimately land the job that is right for them.
I believe the MPAc program provides students with wonderful experiences and opportunities that will make a lasting impact both on their careers, and as individuals. I promise, if you're confused or uncertain, you won't walk away with more questions and uncertainties. Your success is my success, and I want you to walk away feeling confident and connected.
If you're thinking about a career in accounting, I encourage you to reach out to me or our Associate Director of Admissions, William Orta, to discuss your career and how UC Davis' MPAc degree can help you reach your personal and professional goals.
And if you're curious, my friends still tell me about their lives, but now they'll also come to me (and send their friends over) for resume edits and mock interviews. But I don't mind. It's helped me become the resume-editing queen.