How MSBA Students Are Driving Value for Client Firms
How my practicum project set me up for success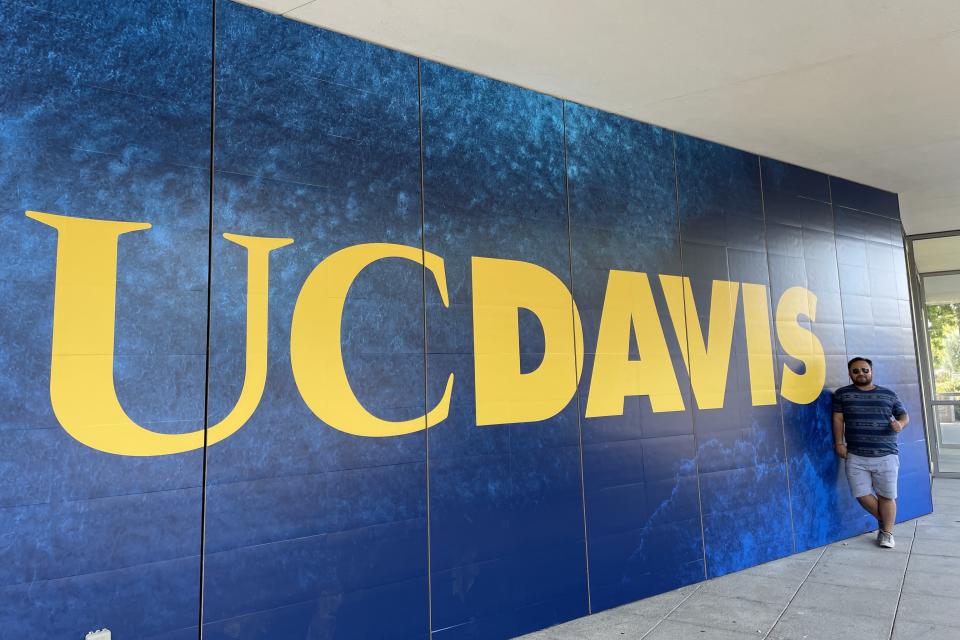 As the saying goes, "The whole is greater than the sum of its parts," and that was especially true for my teammates as part of our year-long practicum project with the UC Davis Master of Science in Business Analytics (MSBA) program.
Our STEM-focused practicum projects bring company partners (also called MSBA industry partners or MIPs) together with diverse MSBA student teams to solve complex data analytics problems. When our team is done, we present our recommendations to our clients.  
From my observations and discussions with my classmates, I'd like to share a snapshot of the value UC Davis MSBA students are driving for our industry partners:
"Successfully detected potential flight cancellations using random forest techniques that prevent dozens of last-minute flight cancellations and save hundreds of staff hours every year…"
"We built machine learning explanatory models using customer segmentation to target base expansion by 25% …"
'We built a city profiling tool automating data collection and manipulation for about 40,000 cities worldwide..."
Our work as students results in big changes for our partners and the opportunity to expand our technical knowledge and gain real-world experience.
Before I go any further, I'd like to share a bit about my experience and how I came to UC Davis.
MBA > MSBA
I hold an MBA from one of the top-ranked business schools in India—Xavier Institute of Management. That has paid off in the MSBA program as my background is a blend of business and technical skills.
While previously working with a consulting firm in India, I noticed that the focus on data-driven decision-making was rising. While we used to do some quantitative analysis, it was no way near enough to add substantial value to our decision-making. As in any uncertain environment, we made decisions based on historical data, our experience, and high-level qualitative analysis.
This is when I came across some work that Google, Amazon and other big tech firms are doing in this field. They were running experimentations and driving data-led decision-making day-in and day-out.
I realized I needed to pivot.
I decided to join the MSBA program and study and work in the global innovation hub of San Francisco and Silicon Valley. UC Davis offered great coursework and excellent faculty, which helped me to be more adept at analytics, machine learning, and advanced statistical concepts.
But it was the practicum project that really put these skills into action—it enabled me and my classmates to apply our learnings to real projects and gain hands-on experience. I am now driving business decision-making for our project partner, Angel Flight West, based on sound data analysis.
A Diverse Cohort
My MSBA class consists of students from a wide range of backgrounds—from data scientists to statisticians, analysts and students with business experience, like me.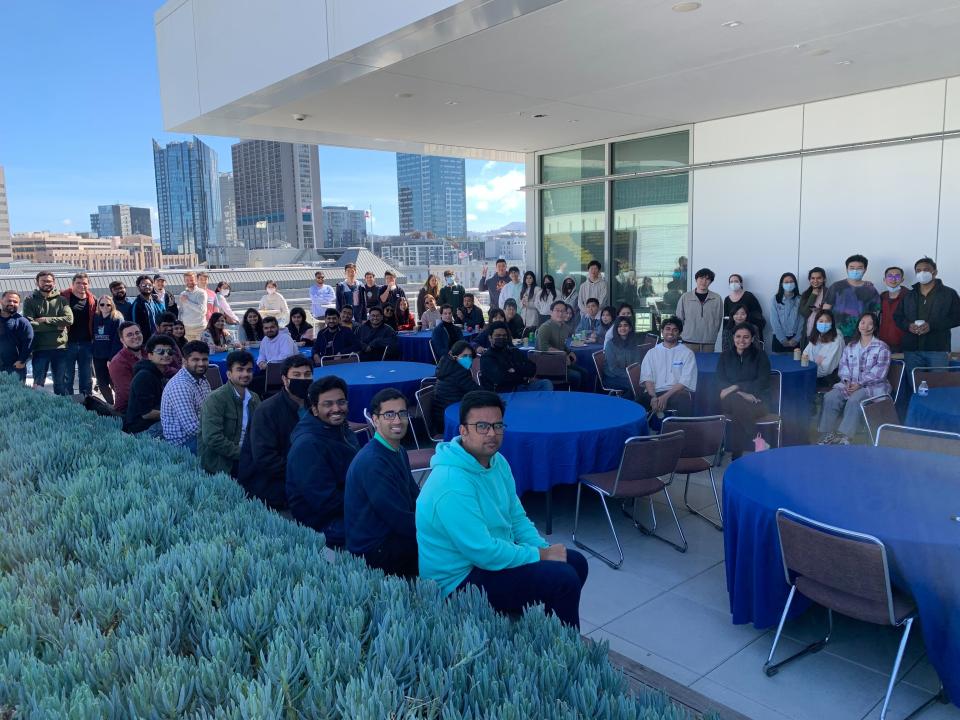 The MSBA program helps develop skillsets for professionals across disciplines to understand the nuances of the business context better and to develop technical know-how.
To be successful in the program, you need a mix of three main skill sets:
Complementary skills
I often see that working as a team allows other students to combine their unique and complementing abilities and work towards a common goal. One person may excel at project planning, while another excels at technical know-how, and a third with domain skills, etc. To boost the overall productivity of our practicum team, we combined our abilities, knowledge, and skills.
A team can only operate together because each member can provide a certain talent, and each team member buys into the mission and group goal. This is one way students from the MSBA program drive value for firms—we utilized all of our skills to increase our project's outcome.
We also had the chance to leverage this practicum project to develop new skills (i.e. somebody like me with a business consulting mindset got the opportunity to be hands-on with creating predictive models for the MIP and I had the chance to implement lessons from my courses).
Leadership and followership traits
A team usually comprises leaders, and followers, and when each group works toward common goals, the team thrives, as do all its members who feel connected to their project. In our case, team members play these roles interchangeably. We had students learn to lead and others learn to follow.
This relationship offers you a sense of success and makes you proud of what you've accomplished. You feel great when you can overcome hurdles alongside others and produce good, solid work. It improves team cohesion and leads to increased work satisfaction.
Critical thinking and problem-solving
As part of this practicum project group, there were many moments/meetings/brainstorming sessions which stimulated innovation among team members.
As a group, you will always encounter problems, but that allows you to come up with unique solutions—the magic happens when you combine these diverse ideas from different team members.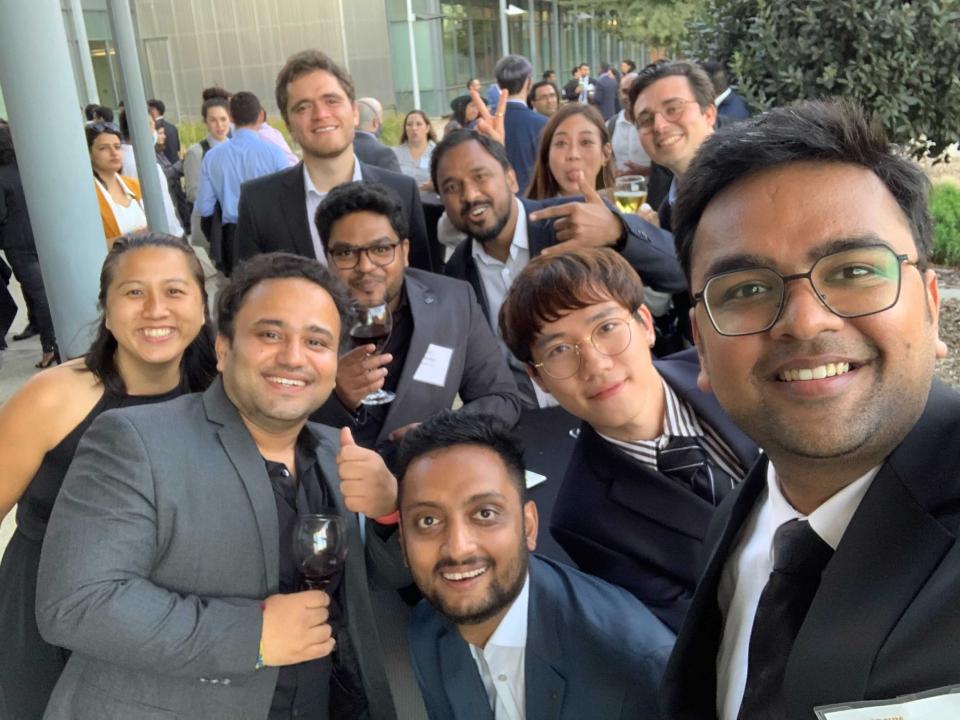 The most essential advantage of working as a team is finding solutions that you may not have thought of alone. Sharing information encourages innovation, and critical thinking and provides additional possibilities for self-learning.
Having the chance to reflect on my coursework and lessons learned during this project has helped immensely. I am now ready to embark on my next journey—the chance to bring these skills to a firm full-time.
With the support of my classmates, our program director, and our career development center I'm ready for my next challenge, and I'm sure many companies out there are ready to partner with future MSBA students. Go Aggies