Insights from the First UC Davis Data Summit
Lessons of storytelling, marketing analytics, natural language processing.

As one of the student organizers of the recent UC Davis Data Summit, I had the opportunity to set in motion the UC Davis Graduate School of Management's first-ever data analytics conference.
Co-hosted by the Master of Science in Business Analytics (MSBA) program and our Directors' Student Advisory Council (DSAC), the virtual two-day forum featured a stellar line-up of corporate leaders, practitioners, and alumni who came together to spotlight key areas in data science and analytics.
Students attended skill-building masterclasses, and learned more about the latest emerging analytics trends being put to use in corporations. With attendees from across the globe, I was able to connect and network with industry leaders and showcase my skills.
Planning, Preparation, Performance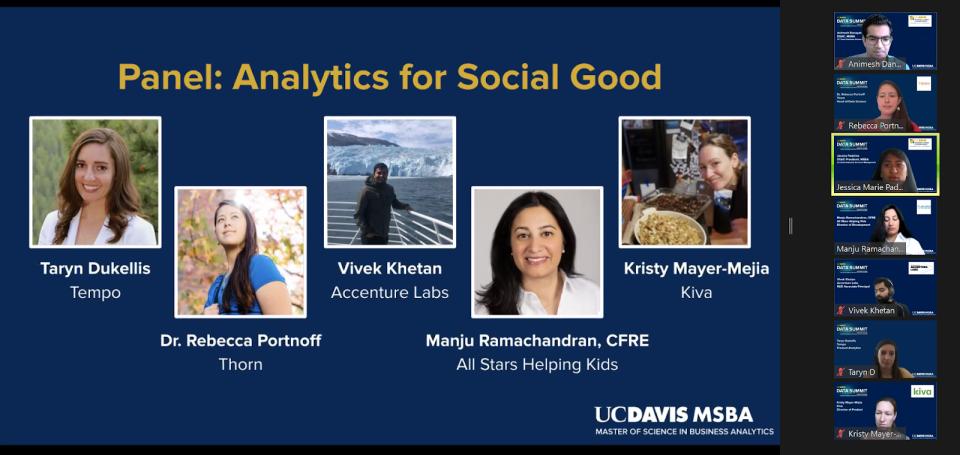 The Data Summit took months to plan, and many of our DSAC student leaders took charge and helped in that process—a learning experience I'm grateful for.
As members of DSAC, we looked for avenues for students to excel and grow their skills and knowledge in the analytics space. Our student leadership group brings together opportunities to enhance the MSBA curriculum, career placement, community building, and care of each other.
That's how this summit was born—it started out as an idea for a networking launchpad for students, and formed into a multi-day seminar chock full of expert presenters.
As conference student leaders, we reached out to industry experts and alumni to pitch our ideas.
Before I knew it, we were talking with the heads of data science and analytics from Google and Instagram, as well as nonprofits like Thorn, which is founded by Ashton Kutcher and Demi Moore to combat child sex trafficking. The process of bringing these highly accomplished individuals onboard was gratifying.
We had presentations on the power of storytelling through data, how the MSBA practicum project shaped their analytics career, masterclasses on state-of-the-art solutions in marketing analytics, and the latest in the world of natural language processing.
We also had practitioners from various walks of philanthropy discuss how analytics is driving significant changes in the way their organizations work, and we took a deep dive into how COVID is shaping the way professionals work. Check out the full schedule here.
Data Summit Takeaways
There were so many highlights from this conference it's difficult to choose my favorites, but here are three key takeaways:
1) The conference was kicked-off by Darin LaFramboise, principal product manager at Auth0 with one of the most important topics in the analytics domain: data storytelling. This was the common denominator of each topic presented at the conference. LaFramboise recommended that we "Remove all unnecessary jargon (in your presentation) and keep only what's necessary to keep your audience engaged." Parsimony is the key to driving effective storytelling through data. 
2) Another key lesson I learned from the conference came from the panel discussion on analytics for social good. With the focus on building equitable communities and making sure everyone thrives, this panel featured five practitioners contributing to philanthropic areas and utilizing the power of analytics to drive change. My key takeaways: analytics bridges the gap between the available data and the problem scope and moves swiftly to deliver strong insights.
My classmate said it best:
"Analytics for Social Good panel was rewarding because I loved hearing about the use cases for analytics that positively impact people. If I had the chance, I would have talked to the panelists for another hour." – Jessica Padolina MSBA 21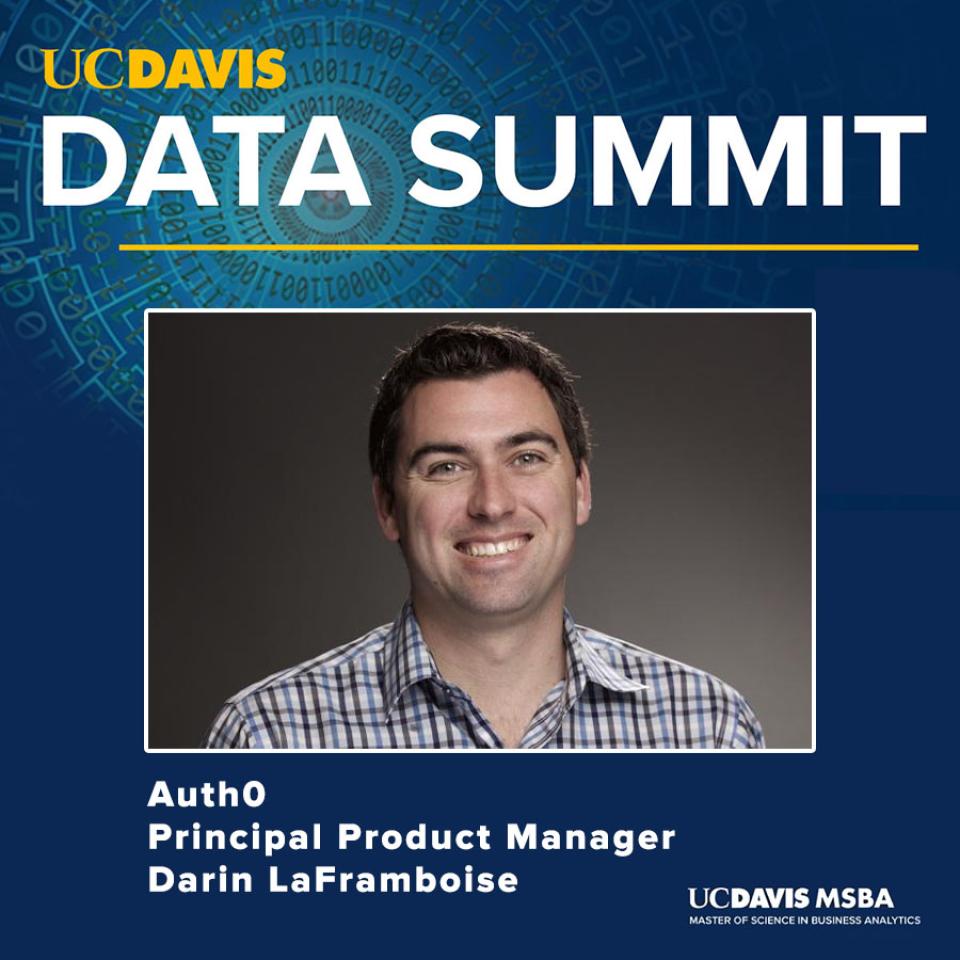 3) My final lesson came from a session on the impact of the COVID-19 pandemic on the analytics industry. This session was led by Krishna Srinivas, head of GTM Analytics at Google Play, and Vijay Jayanti, head of marketing data science for Instagram and WhatsApp. While the pandemic had mixed effects on productivity for various businesses, the demand for analytics rose significantly. 
They taught us that the most important tool to use was empathy for your stakeholders, and to understand their motivations and priorities. They noted that it's critical to use your analysis and insight to meaningfully impact their priorities.
As one of the co-leaders for this highly-engaging conference, it was incredible to see our hard work and planning come together and lead to such a successful event. I'm very thankful we had the chance to meet these industry experts and showcase what our class of students can do together. I can't wait to see who joins us for next year's summit.