MSBA and MBA Students Dig Deep into Data from Z by HP
How we organized UC Davis Aggie Hack: 5,000+ BigQuery jobs and Redshift queries in 48 hours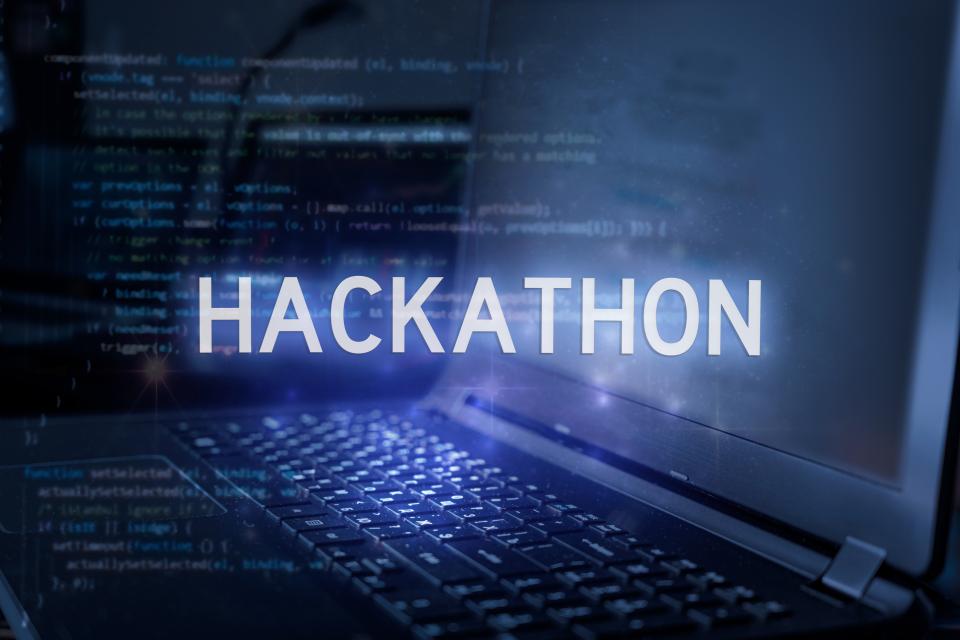 An annual tradition at the UC Davis Graduate of Management is for Master of Science in Business Analytics students to organize a springtime data hackathon in partnership with corporate sponsors.
This hands-on experience gives students the opportunity to apply and showcase what they have learned about data-driven decision-making—and bond over data and code. 
As MSBA student body president, I had the privilege to lead this charge in organizing the UC Davis Aggie Hack 2023 in close collaboration with my fantastic student leadership colleague, Srishti Agarwal. This year's exciting experience brought together 25 talented and diverse teams with MSBA and MBA students. 
Thank You to Z by HP, Google Cloud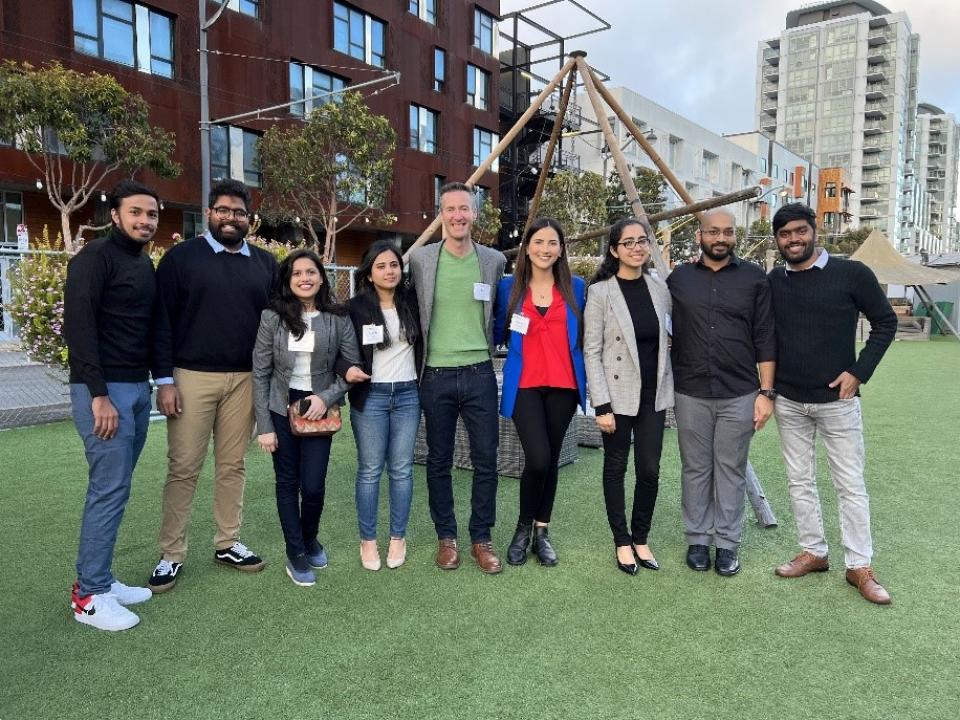 We had two sponsors this year. Our lead sponsor was Z by HP, which makes powerful analytics workstations. For the Hack data case, they posed a real-world question about customer segmentation and repurchasing propensity for HP printers in the U.S. It was particularly exciting that they would look at our insights to potentially inform their future business decision-making.
We were also delighted to have Google Cloud return as an additional sponsor. They have been partnering with UC Davis MSBA for multiple hackathons, and some of teams used Google Looker Studio to make high-impact visualizations.
Teams Tell Stories with Big Data Analytics
Over the course of the first week of April, I was amazed by the talent and dedication displayed by the participating teams. They pushed themselves to the limit during the week-long Hack, utilizing their data analytics, coding, business acumen and teamwork skills to develop impressive solutions.
Some teams created distinctive dashboards on Looker Studio to tell the data story, while others developed a machine learning-based analytics framework for personalized marketing strategies. Finalists then had eight minutes to present their work to the business stakeholders.
We tackled a large data set containing printer purchases, specifications and customer demographics. To pull this off, we hosted the data on Google BigQuery and AWS Redshift to provide a more realistic experience for all the participants to analyze, wrangle and visualize "live data" using SQL, Looker Studio, and Tableau.
Given the non-disclosure agreement and the need to keep an eye on the data, I monitored all the queries/jobs run by the contestants. The participants submitted 3,331 jobs on BigQuery and ran 1,828 queries on Redshift, all under 48 hours. That's about 38 quires per hour written by participants and 70 automated jobs per hour submitted by Looker studio on average.
I'd like to share highlights about our winning teams: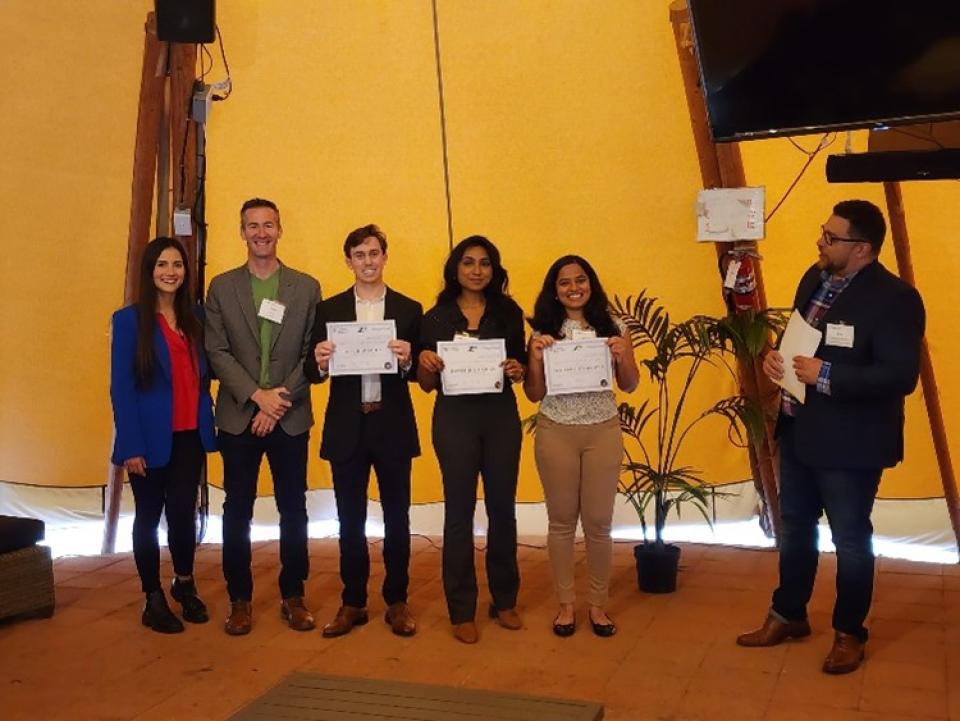 Grand Champion Award: "The Insightful Trio" 
Jake Brophy, Pradeepthi Mallappa and Jyothika Mohan from "The Insightful Trio" take home the Grand Champion Award, winning a $3,000 cash prize sponsored by Z by HP. The judging panel was impressed by the attention to detail in the data analysis and clear and concise business insights.
The team used clustering methods to segment users based on Recency, Frequency, Monetary, and demographic features. They further built a recommendation framework to target customer segments based on their propensity to purchase products from various categories.
Steller Striving Silver Award: "Tri Data Wizards"
Harshkriti Kaur, Tamalika Basu and Vindhya Mandekar won the Steller Striving Sliver Award, taking home $2,000 in prize money sponsored by Z by HP. The judging panel was impressed by their presentation, insights and recommendations. They also used Looker Studio to covey their insights. They further won the "Creative Story Spinner Award" (Best Deck) for the best presentation on Google Slides.
The team utilized clustering techniques on the Recency, Frequency and Monetary features to identify distinct user segments. Additionally, they employed feature-importance methods to understand each segment better and develop targeted recommendations for each group. They further built a marketing framework to make the best of all the customers in various loyalty buckets. 
Bronze Brilliance Award: "Spring Outing Group"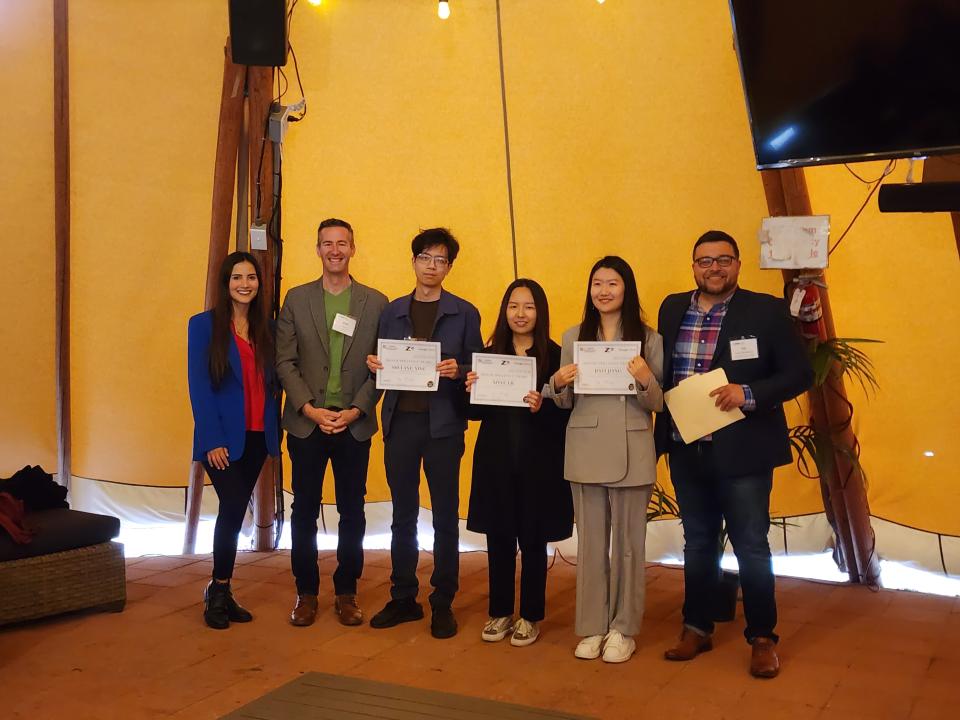 Shulang (Simon) Ning, Jiayi Jiang, and Xinyu Liu were awarded the Bronze Brilliance Award and received $1,000 sponsored by Z by HP. They have done extensive exploratory data analysis to understand the customer base and formulate their lifetime value. They further used clustering methods to perform customer segmentation. Their presentation, visualizations (On Looker Studio), and insights impressed the judging panel.
Analytics Excellence Award: "TechEmpowerHer"
MBA student Yilei Ge and MSBA students Ching-Wen (Jenny) Huang, Siqi (Jessica) Chen and Vaaridhi Mathur used Looker Studio best to win the Analytics Excellence Award sponsored by Google Cloud. In addition to building two excellent dashboards for data storytelling, they used Google Cloud's BigQuery to host processed data for data visualization in under 48 hours.
Inter-program Collaboration Award: "Mine Mind"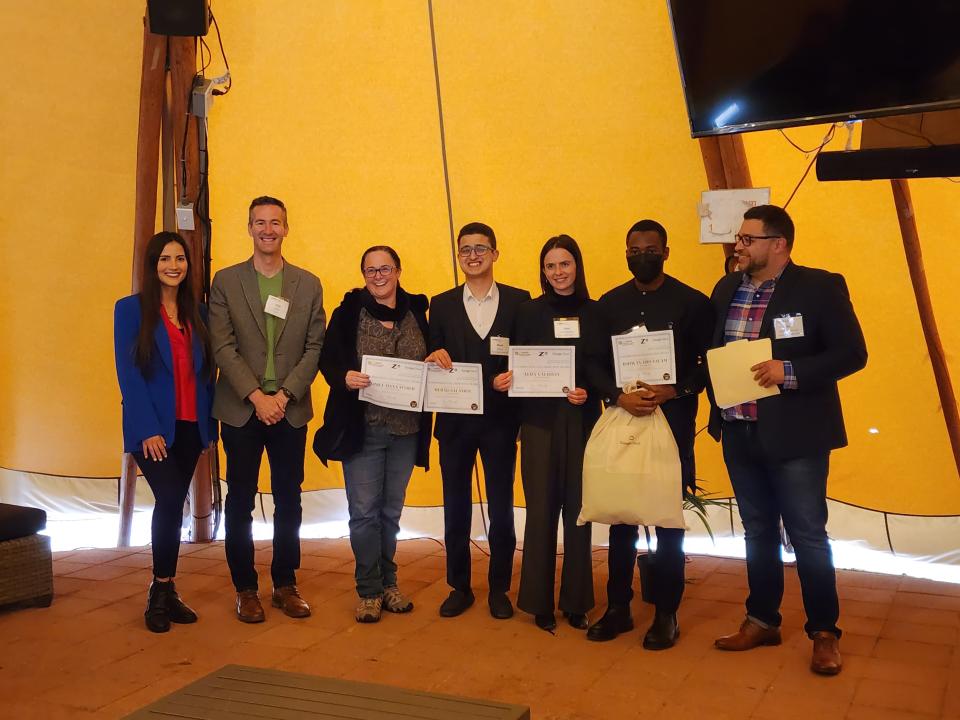 Online MBA alumna Aimee Rae Hannaford and MSBA students Alba Valdivia, Murad Salamov and Ridwan Abdusalam won the Inter-program Collaboration a=Award. This team brought together the best of MSBA and MBA programs. Their teamwork, enthusiasm and out-of-the-box thinking inspired everyone involved in the hackathon. They truly embodied the spirit of collaboration that we hoped to encourage through this award. We hope the Inter-program Collaboration Award will continue inspiring teams to work together across programs.
Hannaford also won the "Best Presenter" award sponsored by Google Cloud.
Rising to the Challenge
I was proud to see our cohort of MSBAs together with MBAs rise to the challenge presented by our corporate sponsors at Z by HP and Google Cloud. It was super fun organizing Aggie Hack, working with our supportive sponsors, Srishti and our larger MSBA team.
I am so happy with the outcome, primarily on how all the participants used knowledge and experience from coursework to make analytical decisions while factoring in all the assumptions and being able to convince the business to implement their recommendations.
I want to again thank both the Z by HP and Google Cloud teams for their incredible support for the students and our learning. Some of the Z team flew in for our closing ceremonies, and the Google Cloud team will be hosting us in their offices.