Maximizing Business Value with Analytics: The UC Davis MSBA Practicum Experience
How we're helping Gain Credit gain an edge in detecting customer fraud
After more than four years of corporate experience in healthcare consulting, my priority was to find a graduate school program that would help me enhance my analytical skillset and provide the necessary exposure to stand out in the competitive job market.  
After rigorous research, I discovered the UC Davis Master of Science in Business Analytics program, which stood out to me because of the San Francisco Bay Area location and a program-spanning practicum experience consulting for real client companies.  
This practicum brings diverse students into teams to apply their newly acquired knowledge to work on analytics-based business problems with companies across industries, allowing them to gain experience and enhance their professional abilities.  
I valued the integration of the experience parallel to our other coursework. It allows students to fully immerse in business problems throughout the 10-months and deliver value, distinct from short-term internships. 
Since joining the program seven months ago, I have not looked back! The program has equipped me with the necessary knowledge and skills to apply concepts in statistics and machine learning. Collaborating with professors and my talented classmates has been truly invaluable to my growth.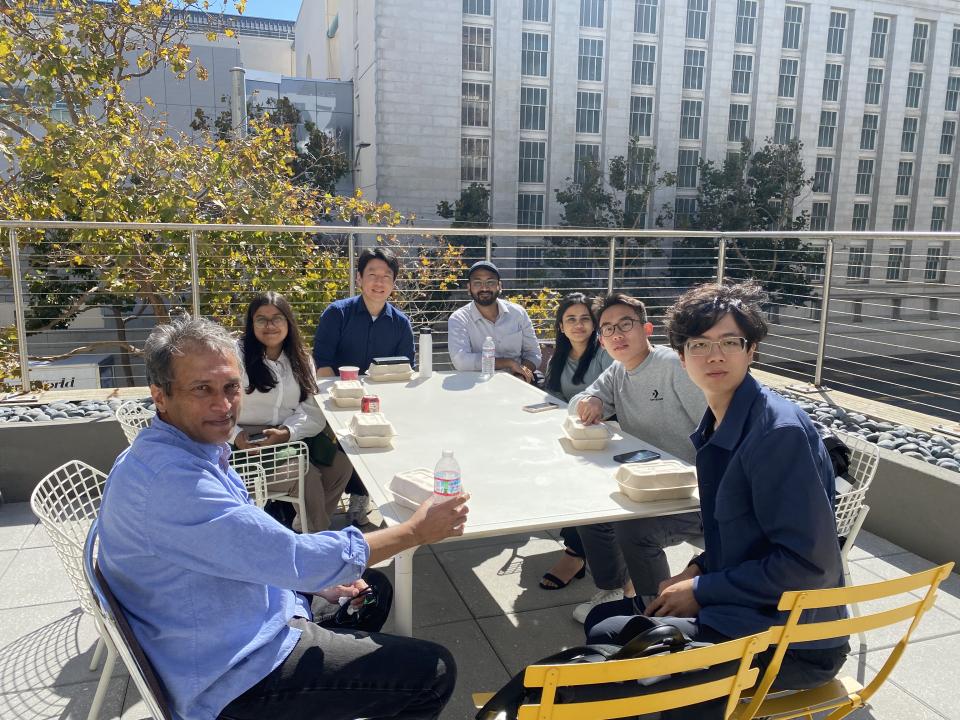 Our Practicum Challenge: Detecting Data Anomalies for Gain Credit 
As part of the practicum, our team is engaged with Gain Credit, a globally recognized lending firm that specializes in the subprime credit lending space. To cater to their problems in detecting fallacious fund requests from customers, we are creating an anomaly detection solution to track, validate and action on anomalies in the data used by the firm.  
One of the most striking aspects of our collaboration with Gain Credit is their willingness to empower us, as analysts, with the flexibility to choose from a wide range of machine learning models or tools, allowing us to create a tailor made solution for the use-case. Initially, the problem statement seemed difficult, but through our client advisors' unwavering support, we worked towards understanding their requirements and bridging our skill gaps to add value to the project eventually.  
Our team's dedication to overcoming obstacles and delivering results has instilled a deep sense of confidence in us that we will continue to excel in solving complex analytics-based business problems. 
Among the countless lessons learned from the project, including machine learning, Python, and fintech domain functioning, I learned to synchronize in a diverse team setting. Most notably, witnessing the synergy of my six uniquely skilled classmates as we delivered on our shared responsibility, has motivated me to make a meaningful impact in the world of analytics. 
More Practicum Projects in Progress 
Recently, our classmates shared their individual practicum experiences through a blog writing exercise. I am delighted to showcase a few of the highlights from their work: 
Domenic Diaz (Practicum: Pittsburgh Knights) shares his experience as a project manager, working with an esports company: 
"The partnership between Pittsburgh Knights and UC Davis MSBA program provided an opportunity to harness the power of customer data analytics to drive revenue growth in the esports industry. Our team was able to tailor marketing campaigns and increase revenue generated by Knights fans through a 360-degree customer view. As a project manager, I learned the importance of working on a team effectively and leading that team as well. With the esports industry continuing to grow, customer data analytics will play an increasingly important role in building a loyal fan base. We hope that more partners and students continue to help us bridge this divide. Do not hesitate to reach out to our program to learn more about the practicum project." 
---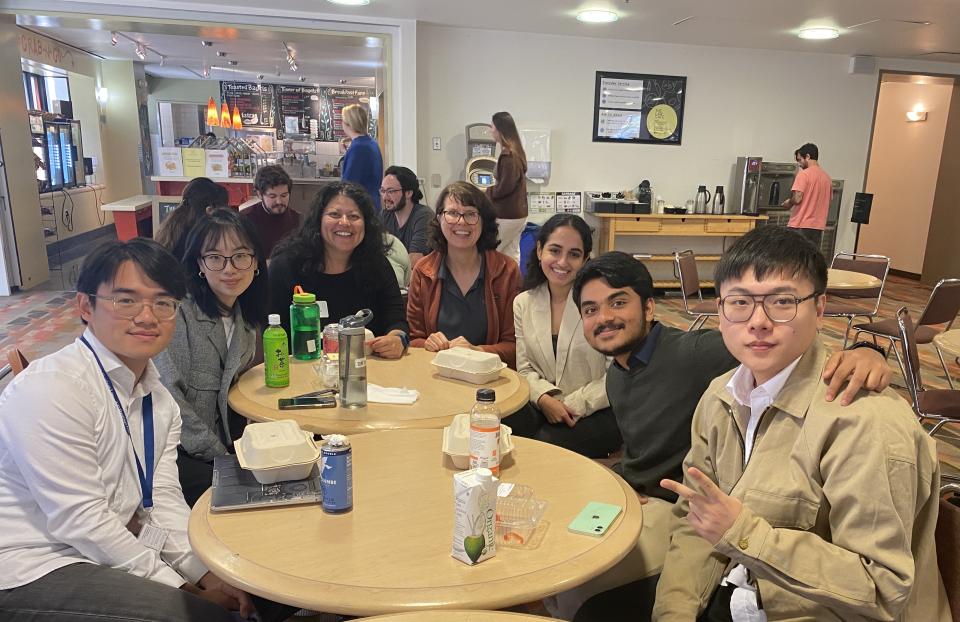 Blessia Li (Practicum: UC Davis Mondavi Center for the Performing Arts) talks about how and what helped her emerge through her lacking skillset: 
"We encountered several challenges. For me, I lacked proficiency in Python, through research and collaboration, I was able to learn the skill along the way and overcome these obstacles and elaborate algorithms coding with teammates. Another challenge I faced is ensuring that my recommendations are actionable and feasible for the Mondavi Center. The solution of working closely with the revenue management and marketing teams helped to align my recommendations with Mondavi Center's goals and objectives. Our team together also considered any resource constraints or limitations that may impact the implementation of our recommendations.
With collaboration, the team's efforts proved to be incredibly valuable. By leveraging data and applying statistical models, we were able to provide valuable insights that helped the organization better understand its customers and improve its marketing strategies. Through our hard work and dedication, the team contributed to the organization and learned valuable skills along the way that would serve us well in their future careers." 
---
Xinyu Liu (Practicum: Savvy Aviation) shares what she thinks is the most important approach to understand a business problem: 
"Throughout the process, one of the things that struck me the most is the importance of asking the right questions. While Savvy has all the patience and willingness to make the practicum project the best learning and practicing experience for us, it was hard for them as aircraft experts to anticipate the doubts and questions we had. Meanwhile, as a team member who was pushing to build an algorithm for Savvy, I wanted to leverage each question as much as possible to make our work better. This makes it especially crucial and challenging for me to come up with the right questions. How to ask fewer questions but maximizes the information returned? How to ask better follow-up questions? How to balance asking and being professional in such a context?
Through each conversation, I reflect on my intention of asking the question and the answers I ended up getting to find out if there is anything I can improve. I noticed that detailed questions worked better, and good follow-up questions were better when they bridge the current question with potential problems. By employing these insights, I had been able to use my questions to help with the project's progress more."