Q&A with MBA Alumna Smita Madam, Tableau Product Manager
Learning about the technical and non-technical sides of product management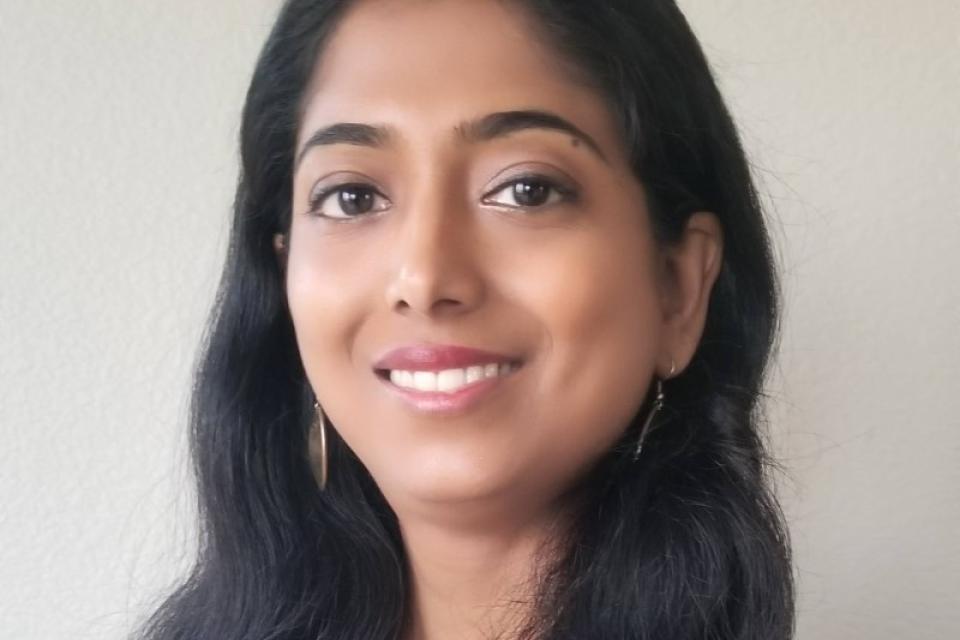 It felt like we won the lottery. We had the opportunity to ask an alum from one of the world's largest software firms about interview questions before our class hits the job market.
We're able to do this regularly thanks to the UC Davis M.S. in Business Analytics (MSBA) program's ongoing career information series with noteworthy alumni.
If you are a prospective student considering an MSBA degree, this is just one of the many key advantages and unique career-focused activities that the UC Davis program offers.
Smita Madam, a 2018 UC Davis MBA alumna and now a product management manager at Tableau, was invited to speak for the second installment of the series. She discussed her diverse experience, switching to product management, and Tableau's distinct culture.
Image

Madam says Tableau culture is defined by stakeholder trust, as they establish trust with both internal and external customers. For example, there's trust between executives and employees, so if a topic needs to be shared with everyone, it will be done without hesitation. They also want leaders and employees to be passionate about diversity, inclusion and equality, and long-term sustainability in the workplace.
Interview Tips and Industry Lessons
I'm eager to make the jump into the data industry, so I had many questions for Madam, as did my classmates. We asked about the job search process, interview preparation, and situations before and after the interview.
I'd like to share my summary of her top tips and takeaways:
1. Are students able to jump into product management with an MSBA degree or should they work for a couple of years and then try to make the shift?
It's more about following your passion, Madam said—if you truly want to work in product management, begin preparing for it by aligning your projects, work experience, résumé, and try to study it in your free time.
She added that your résumé should be tailored to the specific position.
One interesting point raised was that data scientists are expected to have a thorough understanding of technologies, but product managers, on the other hand, must be familiar with a wide range of technology. The differences necessitate vast experiences for the latter.
2. What should you do if you feel an interview is heading in the wrong direction? Is there anything to combat awkwardness?
Madam said, in today's world, where the majority of interviews are virtual, it's even more critical to ensure that your thoughts are being communicated across the table as they would be in an onsite interview.
Some helpful hints include, actively checking in with the interviewer to see if they want to know more or require you to elaborate on a certain point. The interviewer will get the impression that you are open to suggestions, and ready to explain further.
If you feel like you answered something incorrectly, or could have done a better job, ask to revisit it. You could also take a minute to pause and answer your next question more carefully.
3. Does product management include any kind of technical work?
Product management entails working with both technical and non-technical teams, Madam explained. Some firms will test your technical skills, depending on the specific job, while others will not. More significantly, they want to know if you have the skills to work with a varied group of people, including senior management.
4. The job market is currently very hot, but my prior experience is not related to analytics. So even with a master's degree my profile is being rejected for not having relevant experience. Your thoughts?
Emphasize in your résumé the skills you developed during your program, such as internships, practicum projects, and transferable skills from past work experience.
Tailor your résumé to the job description, then run a job scan to see if your resume matches the job description. Continue to improve your résumé through career development and mock interviews.
Participate in forums, such as women in product management, case interviews, and job referrals. That will help set you apart from other applicants.
5. How would you recommend someone prepare for interviews with big corporations like Tableau, Salesforce, Capital One or FAANG?
Most of these huge companies have two types of interviews:
Case discussions

Behavioral interviews
Caseinterview.com, myconsultingoffer.org, and other sites can help you prepare for case interview questions.
As you prepare, it is preferable to comprehend and learn about the organization's leadership principles, as well as the company's mission and vision to answer behavioral questions well.
6. What should interviewees ask when the interviewer says, 'Do you have any questions?'
Try to stay away from any queries that can easily be found online. Ask about questions that are important to the function of your position but aren't publicly available.
Inquire about the corporate culture and how it is reflected in the scope of your work.
7. What are some of the mental models you use to cultivate product thinking in your day-to-day life?
Madam says she looks at the tradeoffs of different options. She asks what's the opportunity cost of the actions taken, and what value is created by different each action.
Putting Advice into Practice
It was encouraging to hear advice from Madam, and listen to her experience in the analytics industry. Her lessons directly correlated to our experience as students, and our upcoming challenges to gain entry into our industry fields.
Before logging off, Madam left us with one final tip: She noted that students who have interviews coming up should consider continuous preparation for different scenarios during their interviews, leveraging the resources mentioned earlier, and those provided by the MSBA program.