Take the Reins: How Horses Can Increase Your Mental Health Awareness
Equestrian therapy at UC Davis offers natural healing power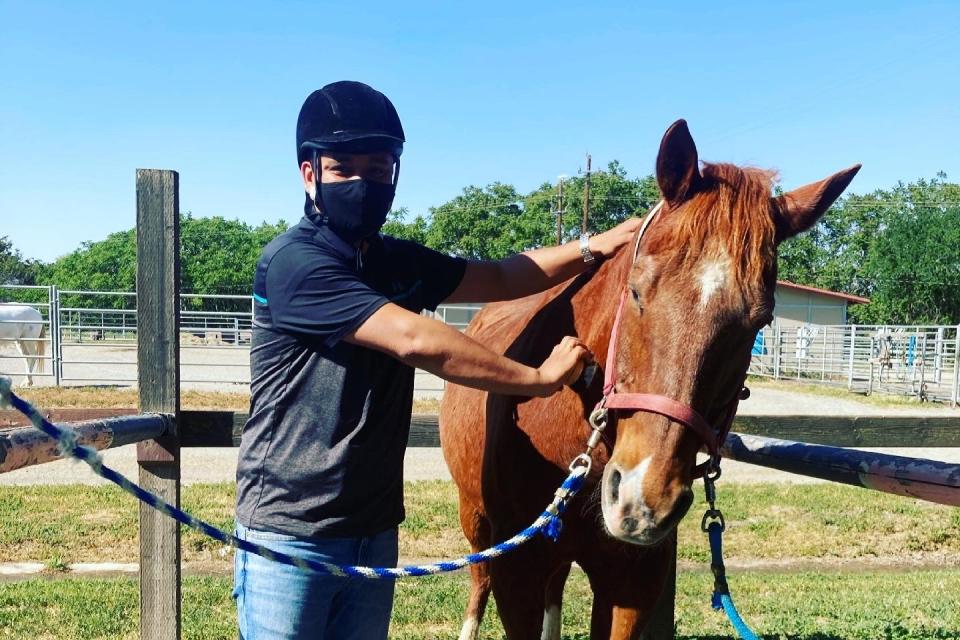 Where else can you learn to ride a horse and benefit from their natural healing power while earning your MBA? UC Davis!
I was first told about equestrian therapy in an awareness session I attended last year. I discovered horses have an amazing power of healing. They often develop an immediate connection with their riders and handlers. They have the ability to respond immediately and provide feedback to their rider's action or behavior.
That instant reaction is in part because horses are highly attuned to your emotional state. They can sense your fear or comfort, and they usually give non-verbal feedback by backing away from you or moving closer.
Recognizing these relationships allows people to build vital skills, and I've seen how they translate to the business world as well.
Building Interpersonal Skills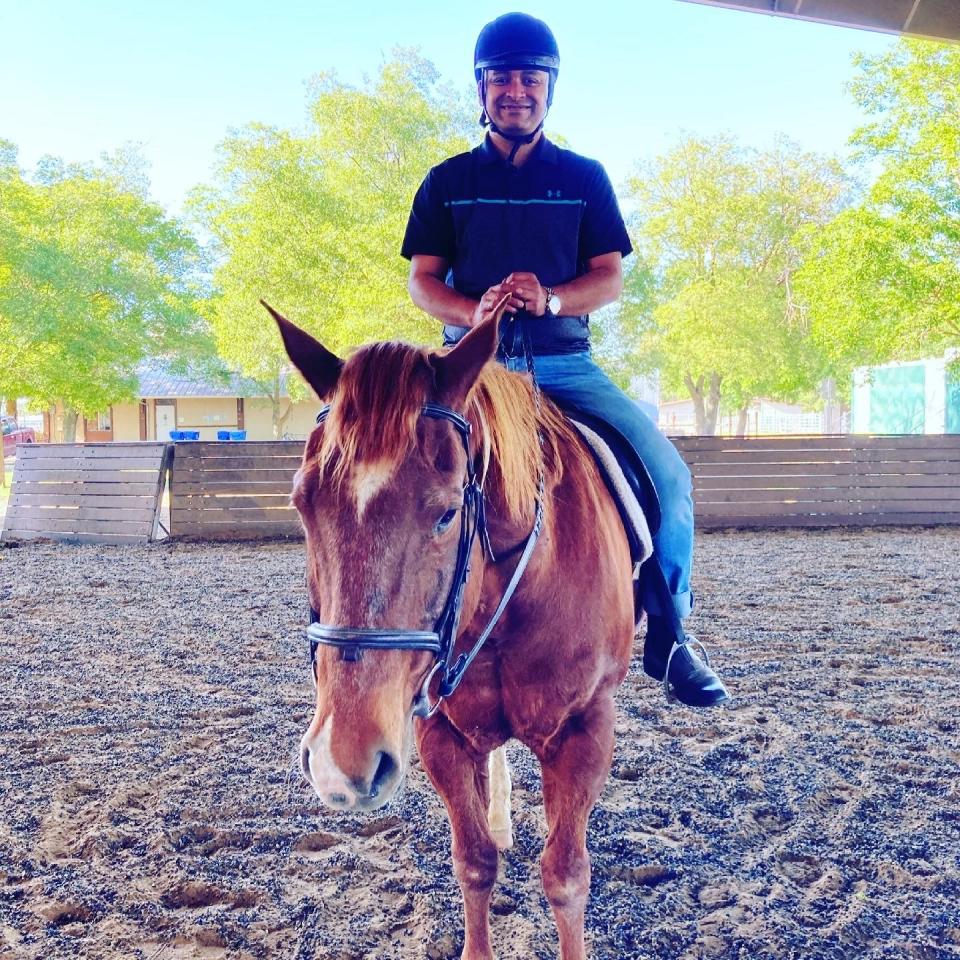 Horses help strengthen emotional intelligence. Through horse-assisted therapy, I've learned how to build trust, read non-verbal communication and I've improved my impulse control. Each of these socializing skills is transferrable to human interactions.
For instance, as I am developing my coaching skills as a leader, my enhanced impulse control helps me remain an active listener. With a higher degree of emotional control, I am able to have more advanced and deeper conversations with the person I am coaching. This helps to build a bridge of trust.      
Earning My Horsemanship
Near the start of 2021, I applied for equestrian therapy through the UC Davis Recreation Equestrian Center and enrolled in the riding class. I was matched with a horse—Quincy—who became a great friend during an incredibly challenging time.
The pandemic has taken a toll on all of us. Our mental health has and continues to suffer, and we'll likely see those effects take shape for many years to come. These classes at UC Davis were a great escape. They went beyond the normal therapeutic experience, and I gained many important skills.
Through five weekly lessons, I gained the fundamentals of horse riding, which includes handling, mounting, start and steer in both English and Western styles, and I successfully completed my horsemanship.
It also helped to deflect anxiety.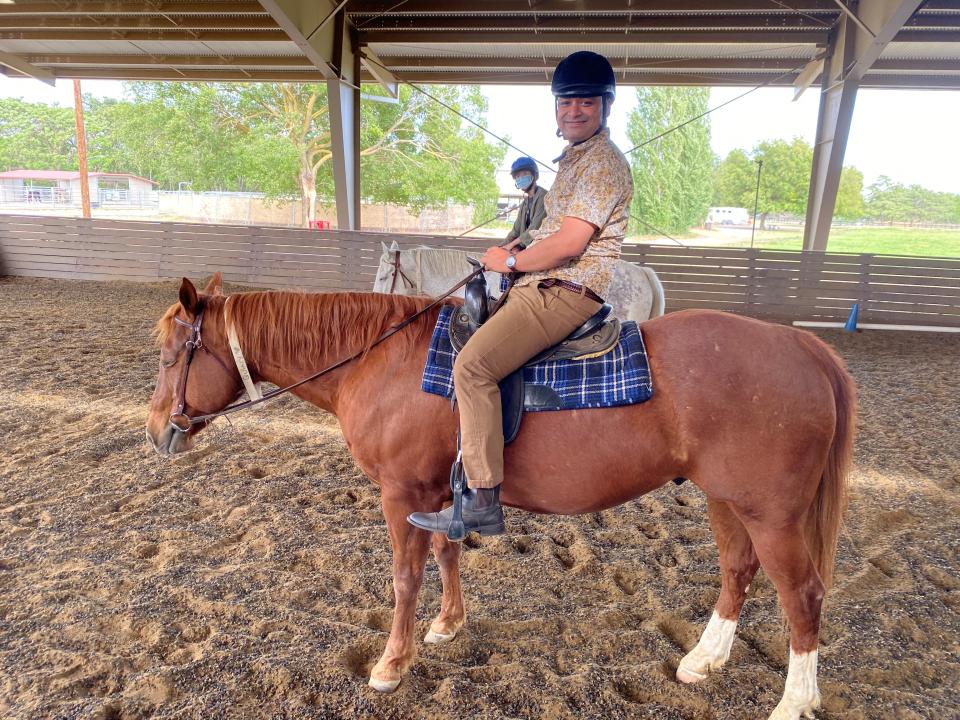 My next class will be Summer Riding 200 where I will learn to tackle obstacles, form patterns, and nail down trotting.
Executive Mentorship
Horses are just one of the many benefits UC Davis has to offer. From faculty and staff to fellow students and alumni, there has been an outpouring of support, warmth, and encouragement from our closely-knit Graduate School of Management community.
Despite COVID-19 restrictions, the Associated Students of Management and the many club leaders have organized several engaging activities throughout the year—there was hardly a dull moment! My favorite and most intriguing sessions have been with the Action for Diversity Group's 21-Week Anti-Racism Challenge—it's like home.
I've especially enjoyed learning from my mentor, Paul Bianchi, a recent Robert A. Fox Executive-in-Residence. Bianchi is a human resources stalwart and has been a human capital expert and leader in many prominent organizations such as Apple, NeXT, PeopleSoft and Illumina. He has been closely mentoring me in the field of human capital management. As an international student, it's been a game-changing experience to work so closely with him on my self-development and career goals.
That's just one of the many reasons I'm delighted with my decision to earn my MBA at UC Davis.