What's SIEML? It Opened My Eyes to the UC Davis MSBA Program
Thanking UC b-school program and UC Davis for these opportunities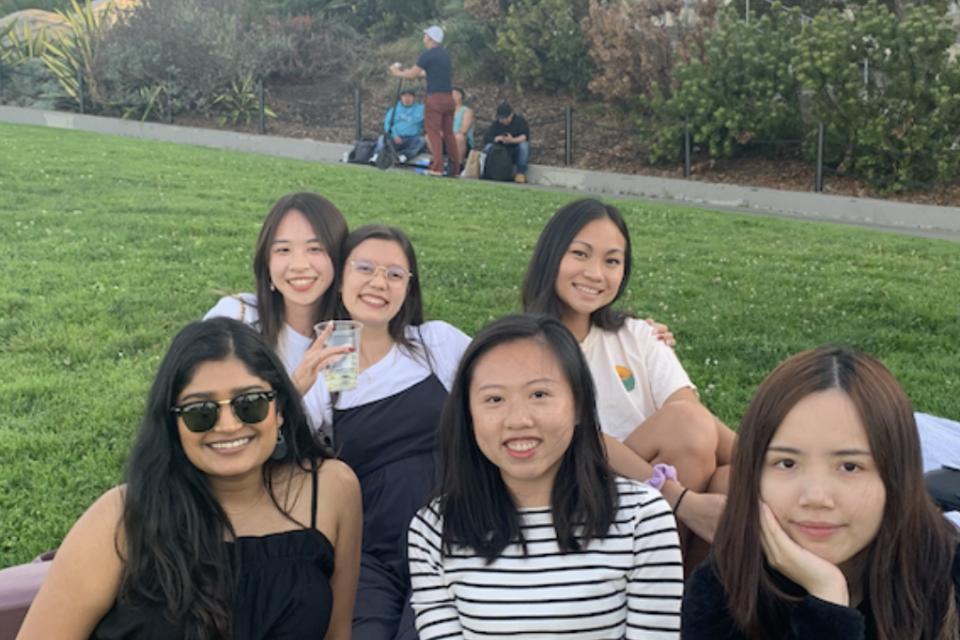 I was born and raised in Hawaii in a town with a population of less than 45,000 people. I grew up around trees, tropical waters, mountains, volcanoes, and all the island vibes you can imagine. No tall buildings, freeways, trains, long lines for coffee, or businesses overflowing with people. So what is a small-town girl doing in a big city like San Francisco?
I loved where I grew up, but I was also curious about what more is out there and took it upon myself to attend college in San Francisco, one of the biggest cities in the world with a population of over 850,000 people!
I always knew I wanted to go to graduate school to further my education, but I did not know what I should focus on. I wanted to build on my knowledge and leverage my skills into a meaningful job that created an impact in other's lives. It wasn't until I attended the Summer Institute for Emerging Managers and Leaders (SIEML) summer program that my future dawned on me.
Discovering the UC Davis MSBA Program
SIEML is an all-expenses-paid 11-day immersive business and career leadership experience for 50 undergraduate students at an HBCU (Historically Black College and University) or HSI (Hispanic Serving Institution) across the United States.
The SIEML experience includes workshops and lectures from esteemed faculty and administrators from the six University of California business schools, as well as networking sessions with industry leaders. I was selected to participate in SIEML my junior year of my undergrad when the COVID-19 pandemic began and everything shifted to what I call 'Zoomtopia.'
"My greatest takeaway from SIEML is that you need to invest in yourself, learn as much as you can, and take advantage of opportunities to add skills to your toolbox." – Jodi Go MSBA 22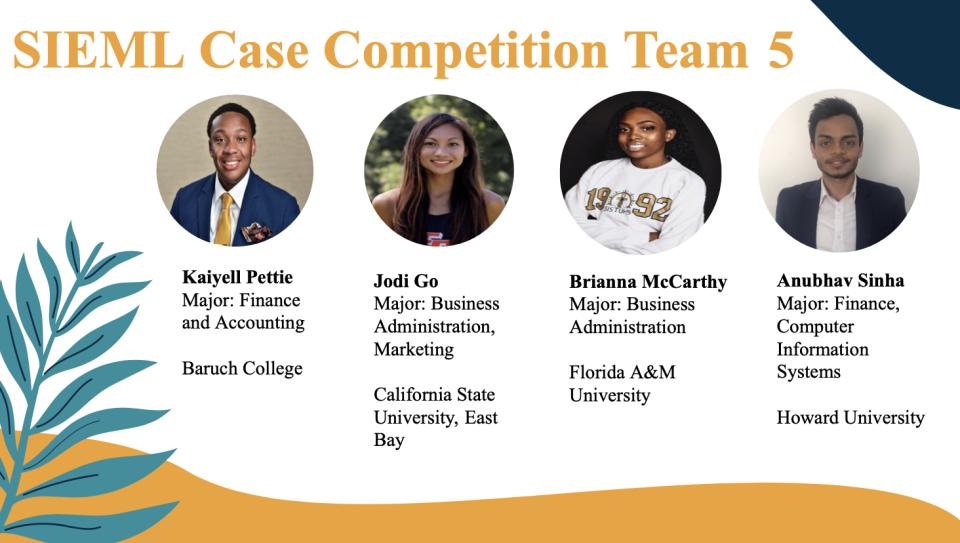 Through this program I learned about all aspects of business, from finance and human resources to data science, they had it all. I also got the opportunity to listen to six of the University of California business schools speak about each of their graduate business school programs.
One in particular stood out to me: The Masters of Science in Business Analytics (MSBA) degree at UC Davis was one I have never heard of before, yet it made total sense to have a degree that focused on the way industries are incorporating data in their operations and decision making.
It was set to be a perfect transition. I had obtained my undergraduate degree in Business Administration in the Bay Area and have always been aware of the fast-paced, innovative, and data-driven world fostered in San Francisco and Silicon Valley.
As SIEML came to a close, I decided it was the right choice to apply.
Three P's of MSBA
People- Finding a community has been something that I have always wanted as part of my educational experience. I did not want to join a program where everyone went to class, completed assignments, did their exams, and that was it. I wanted to have an engaging experience with my classmates, faculty, and staff.
At the SIEML conference, I remember UC Davis representatives discussed their classmates hosting Zumba sessions on Zoom to keep that community and engaging experience alive amidst the isolation associated with the pandemic. After taking classes on Zoom in my senior year, it was important to me to know what my graduate school experience would be like if the pandemic continued—spoiler alert: it did.
UC Davis' commitment to diversity, the program's rigorous curriculum, and its outstanding job rankings, plus the School's embracing culture were all selling points for me.
"You can get a degree just about anywhere, but your journey and experience while you complete your degree, is what matters the most." – Jodi Go MSBA 22
Proximity - Having completed my undergraduate degree in the Bay Area, I knew of the many opportunities available to me in San Francisco. The Bay Area is such a great location for tech, consulting, marketing, and finance, and it was important to me to stay in the area for grad school. It is also a great area to get the most out of your college experience—on my days off we routinely take trips to Fisherman's Wharf, Union Square, Wine Country in Napa, Redwood forests, the beach, etc.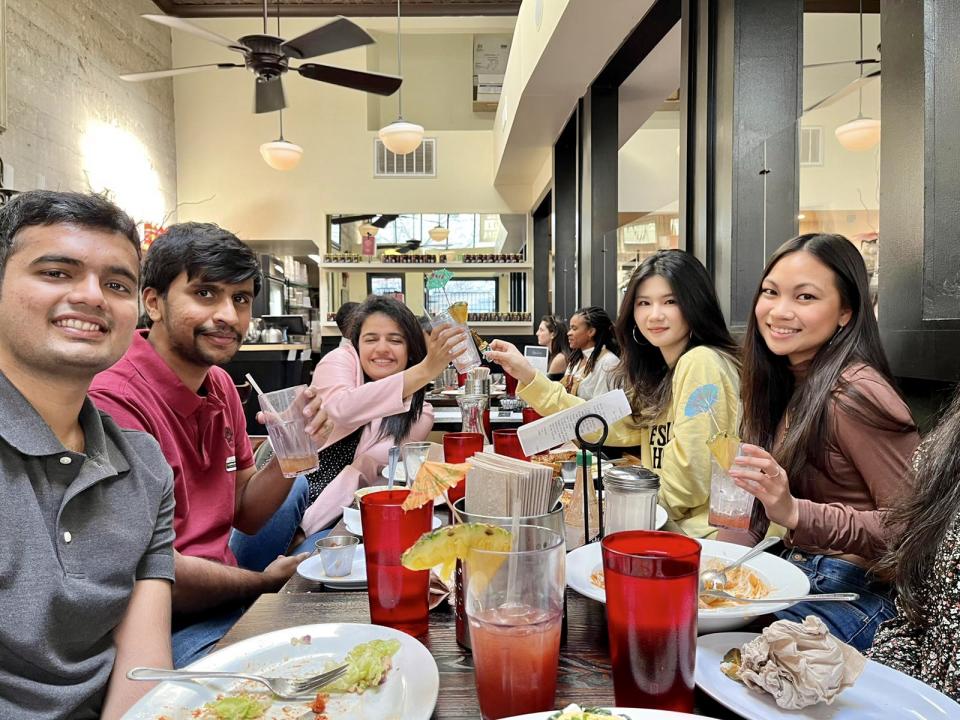 Practicum – Because I was joining the MSBA program straight from undergrad, and because I only had internship experience prior to starting, I was excited for the year-long practicum project. It gave me a hands-on work experience in analytics while having the support of my classmates and professors.
I found it as a way to learn and grow my skills in analytics before hitting the job market upon graduation. Plus, it allows us to apply what we learn in the classroom in the working world and solve a real, business problem.
No Student Left Behind
Coming from a non-technical degree and launching myself into the MSBA program's rigorous technical curriculum has been a journey within itself. But that's the best part about the support structure in place here at UC Davis—no student gets left behind.
From the comradery of my classmates, to the support of my professors, teaching assistants, and staff, my experience has been immaculate. Truly, no one at the GSM lets each other struggle and it has helped me so much in the transition into a technical degree.
It's so engaging that staff and students work together to plan hikes, holiday events, and celebrate each other. One of my favorite things that the MSBA program does is that we never miss a person's birthday—everyone gets around 100 birthday wishes and it makes you feel special.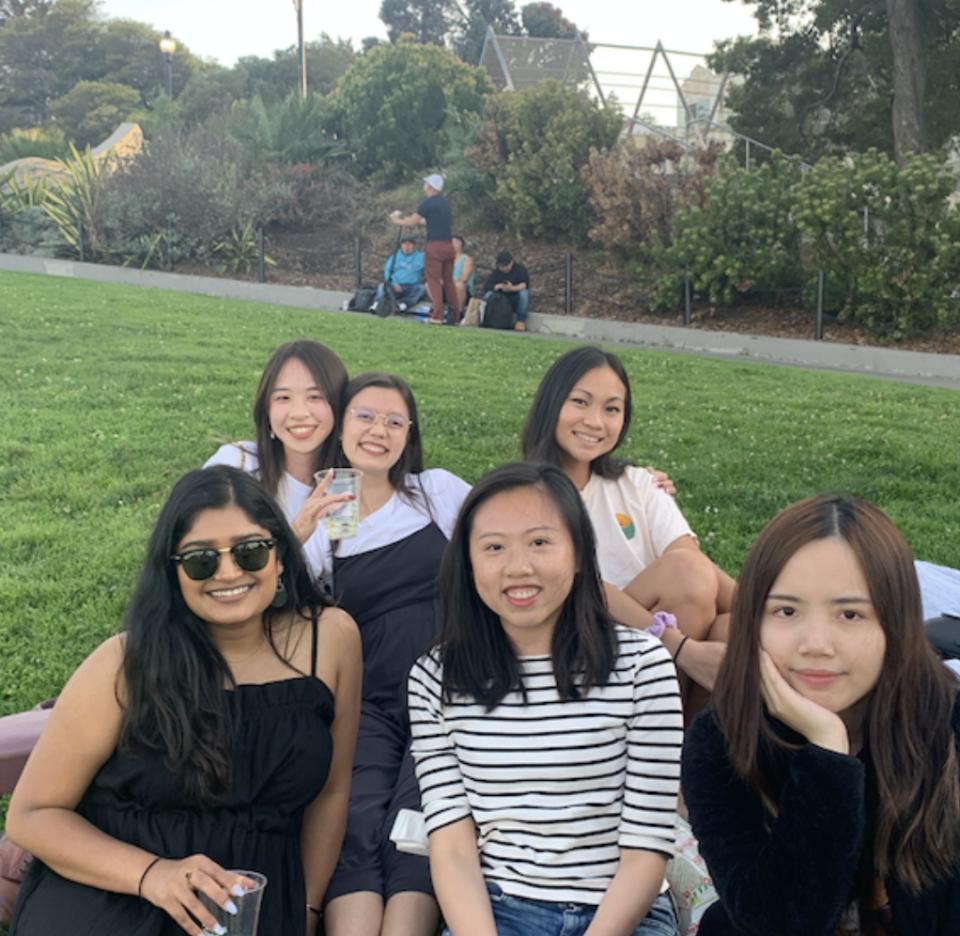 Giving Back as a Graduate Student Analyst
I'm very lucky to serve the program as a Graduate Student Analyst (GSA), and it's helped me make the most of the year I have here. Alongside a handful of other students, the GSA's leverage data to work on initiatives related to the student experience, program outreach, market intelligence, and analytics.
I love being a GSA because we work on exciting things related to our four C's: community, care, curriculum, and career.
"No matter how big the city is, the UC Davis MSBA program makes me feel the presence of a close-knit community that I had growing up in Hawaii"
Since the program started, I have met amazing people from all over the world and learned so much. I am looking forward to continuing growing and learning amongst these talented individuals as we strive to join this data-driven world.
I am still that small-town, local girl from Hawaii who is navigating her way in a big city, just checking off attractions on my bucket list. It's been an amazing ride so far and I can't wait for what's next.