Michael and Joelle Hurlston Dean and Professor of Marketing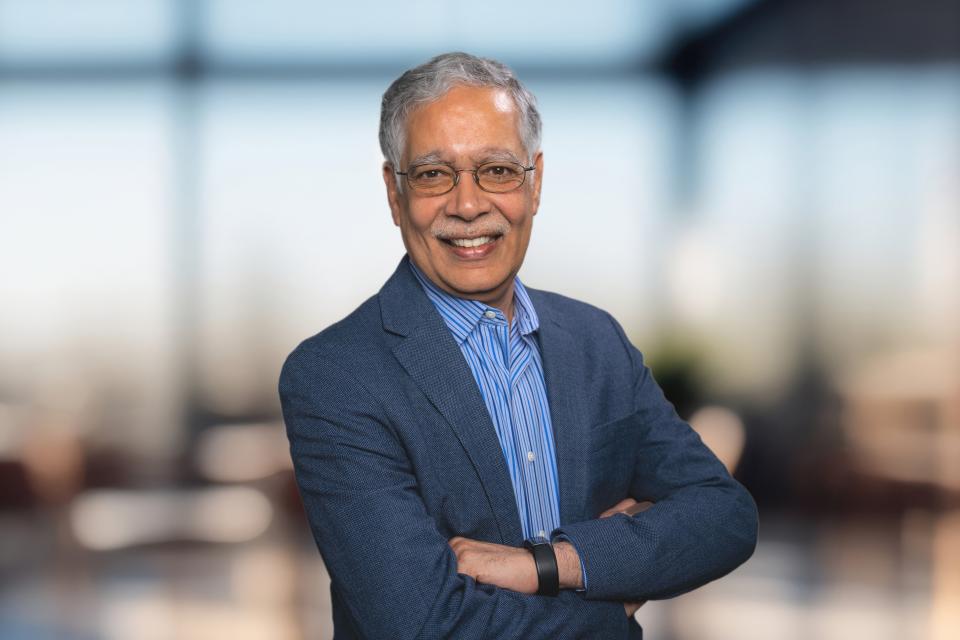 Ph.D., The Ohio State University
Research Expertise:  advertising, brand management, promotions, international marketing and consumer behavior
Dean Unnava's research focuses on issues related to brand loyalty, consumer response to advertising and sales promotions and consumer memory. His work has appeared in the Journal of Marketing Research, Journal of Consumer Research, Marketing Letters, Personality and Social Psychology Bulletin, Journal of International Consumer Marketing and Advances in Consumer Research. He is on the editorial review boards of the Journal of Consumer Research and Journal of Consumer Psychology.
Unnava's teaching experience includes courses at the undergraduate and graduate levels, including marketing management and strategy, marketing research, consumer behavior, promotional strategy, human memory processes and international marketing. He was named Outstanding Undergraduate Teacher by the student chapter of American Marketing Association seven times, won the Westerbeck Undergraduate teaching award twice, and was awarded the Bostic-Georges service award in 2014.
Unnava joined the Graduate School of Management in June 2016 following 32 years at The Ohio State University's Fisher College of Business, where he earned his Ph.D. and served as the W. Arthur Cullman professor of marketing. At the Fisher College of Business, Unnava also served as the associate dean of undergraduate programs, associate dean of executive education, and director of doctoral programs in business.
Unnava is also one of the founders of Angi (formerly Angie's List). He is currently on the board of directors of PRIDE Industries and serves on the board of the Bay Area Council.
Unnava earned his Ph.D. in business administration from The Ohio State University's Fisher College of Business, his Post Graduate Diploma in management from the Indian Institute of Management Calcutta, and his B.Tech. in electronics engineering from Jawaharlal Nehru Technological University.