3-D Tech Venture a "Shoe-in" as Big Bang! Finalist
Looking to revolutionize shoe technology one foot at a time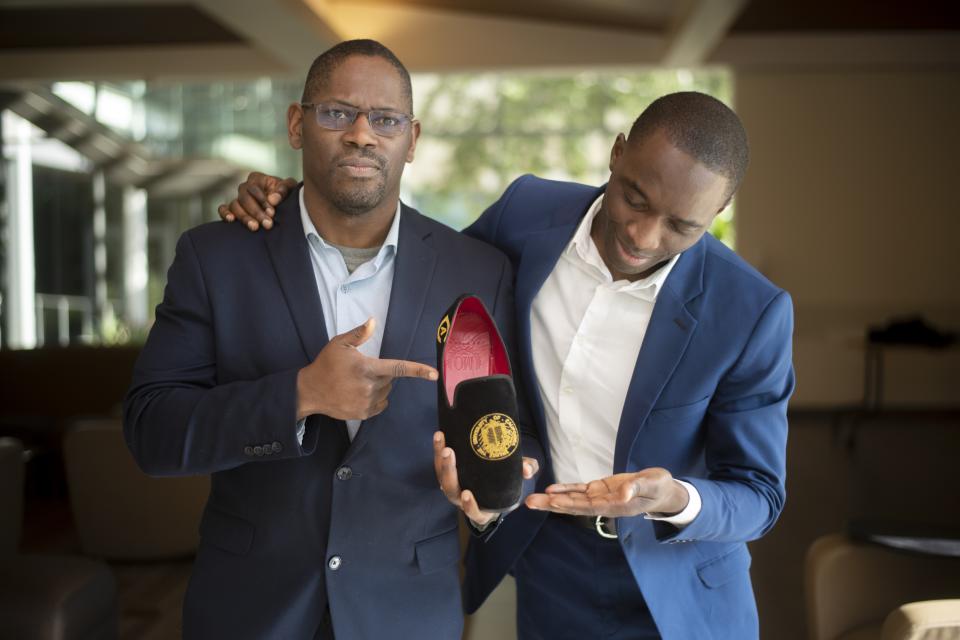 We started with a great idea, and over the past several months, we've crafted our cutting-edge business model into a spot in the finals of this year's Big Bang! Business Competition.
Tresole, our MBA student–led startup, began with a casual conversation about shoes. I was speaking with my now co-founder, Calvin Offili MBA 23, a classmate in my UC Davis Graduate School of Management 2023 cohort.
We discovered that we had a shared experience of difficulties finding shoes with a proper fit, both domestically and internationally. Shoes weren't wide enough, or comfortable enough. They didn't have the proper arch support, or lacked the proper amount of gel in the heel for lasting support.
We knew the resources existed to modernize the shoe industry and we concluded that modern technology and personalization were the answer.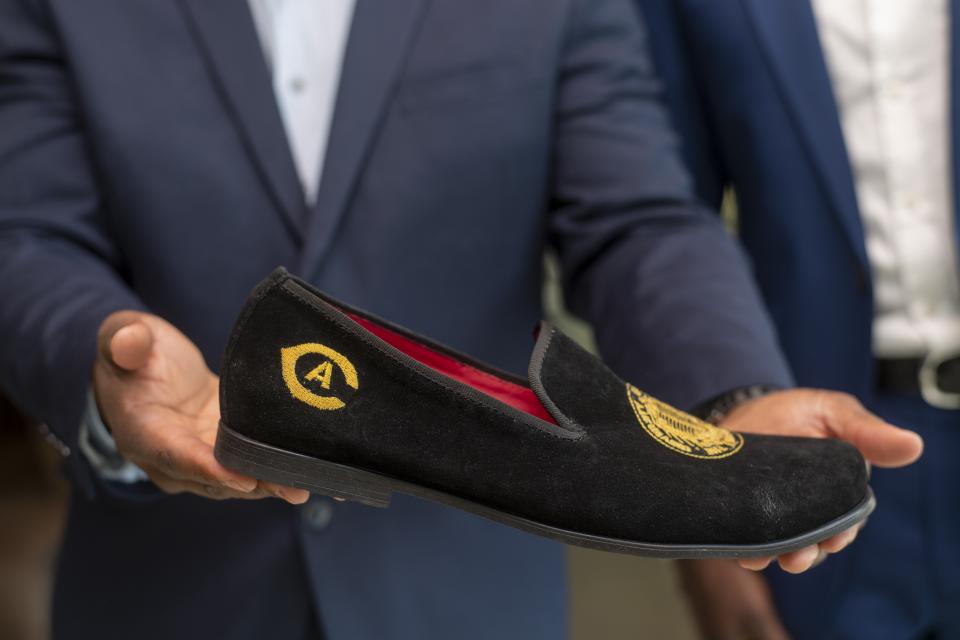 We joined with Josh Adeyemi, our platform advisor, and together we created a solution that combines 3-D rendering technology with international artisans to solve all of our personal footwear-fit challenges while providing economic empowerment on a global scale.
From MBA student to co-founder
Calvin and I founded Tresole, and Josh joined us for the start of the 22nd annual Big Bang! Business Competition at UC Davis. Together, we hoped to refine our business plan and develop a revolutionary company.
Starting a business is never easy, but thanks to the free workshops and the corresponding mentoring opportunities available through the Big Bang!, we're on the cusp of winning a prize as one of 16 finalist teams. In addition to the $20K first prize, there is the $10K People's Choice award and $10K for sector prizes.
"Through this competition, we've grown closer to realizing our goals as students, competitors and as a business." —Michael Owolabi MBA 23
Although challenging, this competition offers unmatched opportunities for aspiring entrepreneurs to put their ideas into action and gain valuable experience launching their businesses. A total of $90,000 will be awarded to this year's winners. If we win, we'll have a huge leg-up on our competition—or should I say foot-up?
Through this experience, we've learned three valuable lessons:
Patience: This is not a quick process. Aspiring entrepreneurs should be realistic about the time it takes to invest to launch their venture.
Consistency: Staying the course is challenging, but it's the only way to reach your goals. Roadmap incremental milestones to set your team up for success.
Agility: Try to remain flexible to others' ideas and analysis. It's the best way to improve your product or service.
The perfect pair of kicks
Our business aims to enable new iPhones to capture exact foot measurements through our platform and provide that data to our team of shoemakers. Our business will source high-quality leather, and all of our production will be conducted in a central location, avoiding waste and pollution and promoting economic empowerment.
The Big Bang! has helped us discover what's possible—the theme of this year's competition—but being in the Bay Area Part-Time MBA program has had its perks as well, as there has been overlap in a multitude of ways:
We've expanded countless ideas and acquired useful skills through each round of the competition.
We were able to implement our UC Davis MBA coursework, and used our time in the classroom to find solutions throughout our business plan.
The Big Bang! provided our team access to valuable feedback and expertise from experienced mentors and judges.
Reaching the finals of this competition means that people understand our mission and our goals. Our groundbreaking platform will significantly improve people's lives, and we're excited to see where we can go from here.
Through all of this, one thing is certain: We're very fortunate to be a part of the UC Davis community, where there are many valuable resources to develop and launch a new venture.