4 Lessons from the 2021 UC Davis-ANA Data-Driven Digital Marketing Conference
Execs from Google, Blackrock, Univision and Zappos.com offer brand insights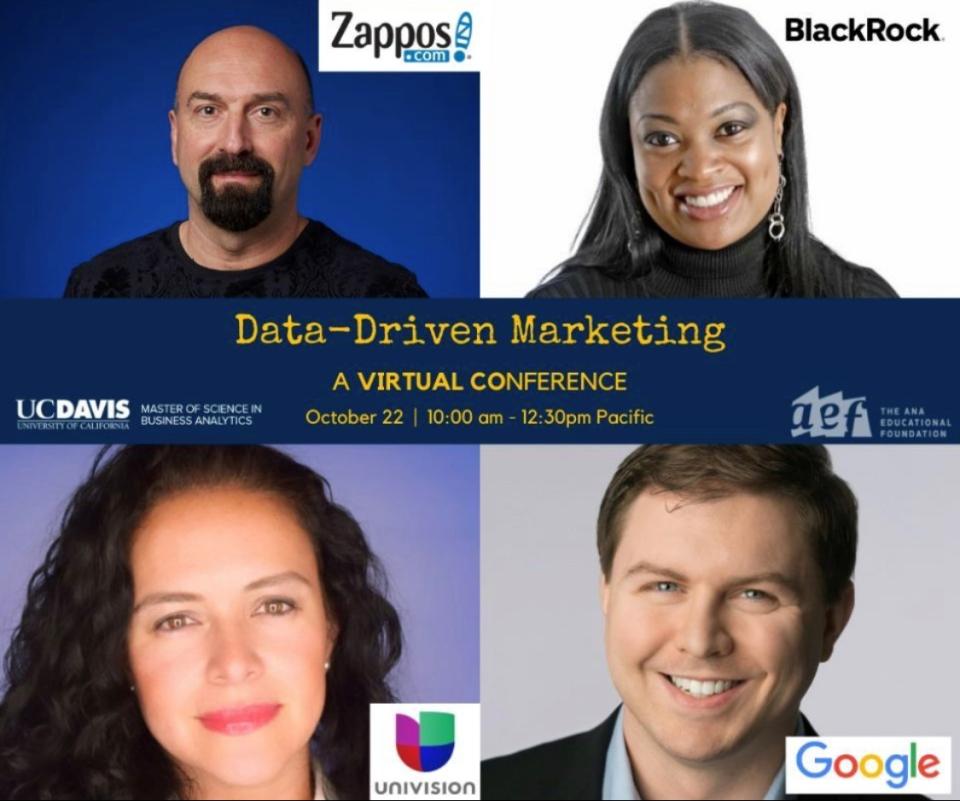 The Association of National Advertisers (ANA) is the oldest advertising trade association in the United States. With members representing over 20,000 influential brands, their depth and wealth of knowledge is seen as second to none.
So when the ANA Educational Foundation partnered with the UC Davis M.S. in Business Analytics (MSBA) program to host a one-day virtual conference in October featuring speakers from four well-known and influential brands, it was a perfect match.
Excitable, highly caffeinated analytics students, like myself, grabbed their notebooks and hopped on Zoom to learn about the latest data-driven trends from leaders at Google, BlackRock, Zappos.com, and Univision Communications.
Real-World Analytics Adaptation
The ANA Educational Foundation's goal is to bridge advertising and marketing professionals with academic communities, and this one-day forum was our first chance as a cohort to meet industry professionals at top global companies.
The panel of distinguished speakers shared insights on how data can be utilized to develop actionable insights in marketing. Their passion for their work shined even through Zoom. It not only inspired me to hone my analytical skills but also to strive for work that truly connects with me.
Here are my top four favorite takeaways: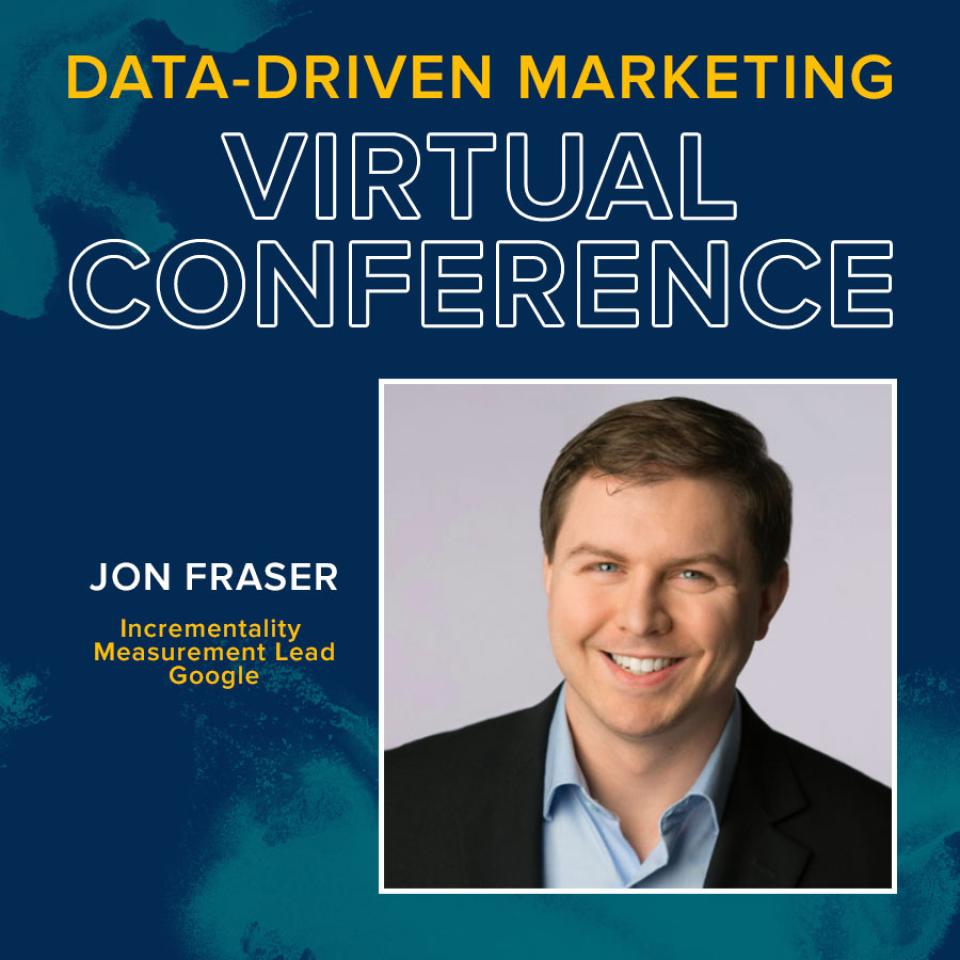 The first speaker of the day was Alex Genov, the head of customer experience research at Zappos.com. His topic focused on creating customer-centricity. He shared the importance of social psychology in marketing. "If we understand customers as people, it will be in the better service of not only customers, but businesses and society in general," Genov shared. This was especially refreshing to hear, as it serves as a reminder that empathy, loyalty, and trust should be fundamental for successful business practices in a world heavily focused on numbers.
 
Our second speaker was Tiffany Perkins-Munn Ph.D., managing director and head of research, analytics, and data at BlackRock. "Being data-driven means easy access to data and personalization at scale," she explained.

Perkins-Munn also shared that the fundamentals of analytics are just as important as advanced practices. She added that effective data visualization, and utilizing both quantitative and qualitative measures, are critical for stakeholders to make clear, informed decisions.
 
 In today's digital age, we know that making quick decisions is crucial, but data has proven to help the efficacy of those decisions. As noted by our third speaker, Jon Fraser, the incrementality measurement lead at Google, who said it is important to utilize data that is currently available to drive decision-making.

Fraser quoted Karen Sauder, president of global clients and agency solutions at Google, explaining, "The mistake too many marketers make is waiting for a 'perfect' measurement solution that doesn't exist." Using granular data to combat rapid changes in competition, consumer behavior and technology help companies to speed up their decision-making process.
 
Finally, the conference concluded with speaker Luisa Martinez, director of multiplatform research at Univision, and her description of Univision's data revolution. With a sense of pride and great enthusiasm, Martinez says the company uses analytics for storytelling to create entertainment that is representative of the U.S. Hispanic and Latinx community.
 
The evolution of Univision's data-informed strategies was rooted in the need for one cohesive platform to visualize, understand, and automate performance. In tandem with Genov's discussion, Martinez also emphasized the necessity to understand consumers, with engagement and relevance being the core to Univision's success.
It was incredible to hear these speakers' takes on how data science, analytics, and business converge in practice. With high attendance numbers, including on-campus watch parties, the conference inspired my fellow MSBA classmates to become the best data analysts and scientists possible.
The lessons I took away from this event solidified my impression of the values that UC Davis and the MSBA program hold dear to our core: community, empathy, and curiosity.
Professionals in marketing and advertising must understand and empathize with their community. They must know who they are speaking with or about, and they must be curious about what affects them.
These lessons will help me in the classroom and to learn more about new techniques to discover data-driven consumer trends and how they affect certain populations.
Find more lessons from our conference on Twitter and Instagram.