5 More Tips to Make the Most of Your MBA: Part Two
Get involved, indulge yourself and seek staff expertise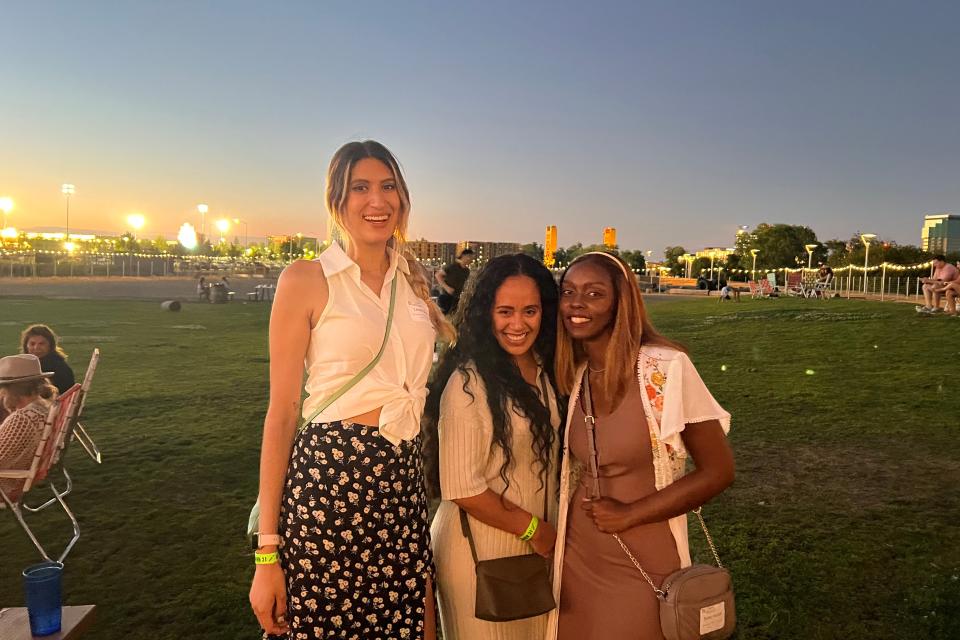 (Editor's note: In this second of a two-part series in which Sacramento Part-Time MBA student Leticia Garay shares five more tips to help prospective students adapt to grad school and a new collaborative learning environment. Check out part one here.)
The past 12 months have included a lot of firsts—my first time in grad school, my first time in student government, and my first time balancing a full-time job and schoolwork.
As a Sacramento Part-Time MBA student, I knew I was signing up for a lot of new experiences. What I did not fully expect was the level of positive change in my life.
For example, I never imagined being involved in so many extracurricular opportunities.
I'm part of six groups:
I even took an accounting class, and I passed! The newly graduated 22-year-old me would be surprised with the 28-year-old me.
My point is that it can be exciting to dive into unimagined firsts. We all expect a few hardships along the way, for example, for me it was knowing statistics would be a difficult topic or learning how to lead a team of people you don't know yet. Steep learning curves test our abilities, and that's how we grow.
My first year in the UC Davis MBA program included many lessons inside and outside of the classroom. I hope my advice below will help make your transition to grad school smooth and easy.
I'd like to share my last five tips: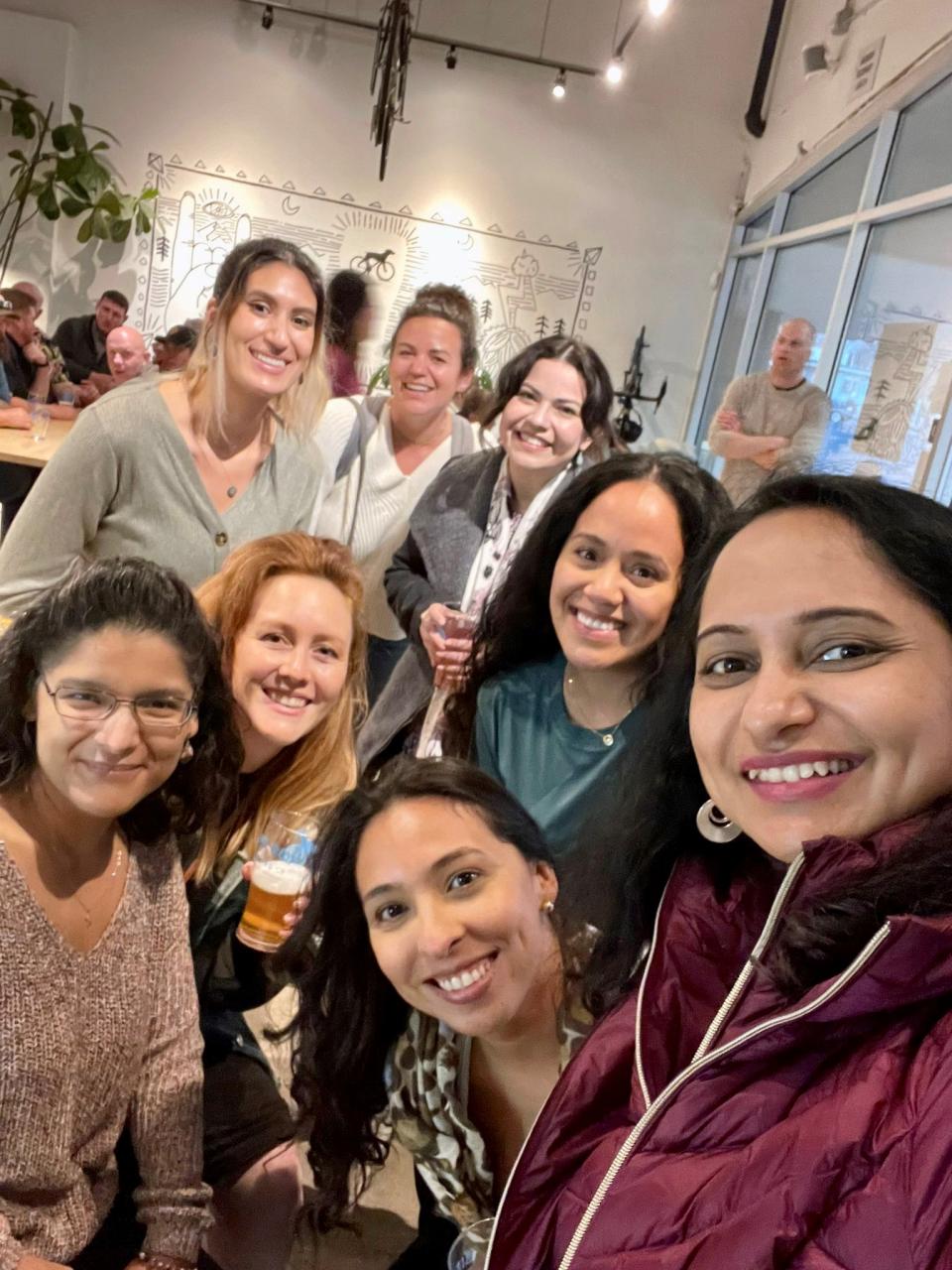 1. Make networking work for you. If you're like me, reaching out to new people is nerve-racking because there's a tiny voice in your head telling you you're being an inconvenience. But I've learned alumni are beyond willing to have that informational interview with you—all you have to do is ask.
As you progress through the program, you will meet alumni everywhere: club panels, networking events, mock interviews, case competition sponsors, in the classroom as guest speakers and industry expert lecturers, and via the Graduate School of Management (GSM) career development team. It's important to remember that these Aggie alumni professionals were once in your shoes. They are willing to help, just be sure to follow up with a thank-you note!
2. Don't conform to comfort zones. Though borderline cliche, this one has been the hardest nuggets of wisdom to apply to my life.
As an introvert, I tend to avoid unfamiliar interactions. The pandemic has made that worse, but thankfully the GSM community has naturally put me in situations where I need to rise to the occasion and step out of my comfort zone. And that's what grad school is all about—pushing boundaries and testing your own limits.
You'll find rewards by seeking additional comfort-pushing activities. I joined the AggieSpeaks public speaking club to practice in front of crowds. I also participate in the Collaborative Leadership Program to discover and strengthen my leadership traits that I can rely on to lead and contribute effectively to teams.
Even if you are comfortable speaking up, I encourage you to reflect on your personal and professional comfort zones. What do those zones look like? What can you work on to advance your skills?
3. Get involved in at least one organization. Stepping out of my comfort zone also included volunteering to serve on leadership boards. Even if you're an extrovert, getting involved is important.
If you don't have the time for a full board position, being a member has many personal and professional benefits as well. There are many specialty clubs across all the GSM's programs—and UC Davis—and these offer great opportunities to network with peers and/or share your expertise.
I've learned so much from my club involvement, not just from the presentations and speaker panels, but also from other student members. You'll gain accessory skills in these clubs as well, like time management, leadership and communication.
4. You can't take care of others if you don't take care of yourself. I have an important word for you: self-care.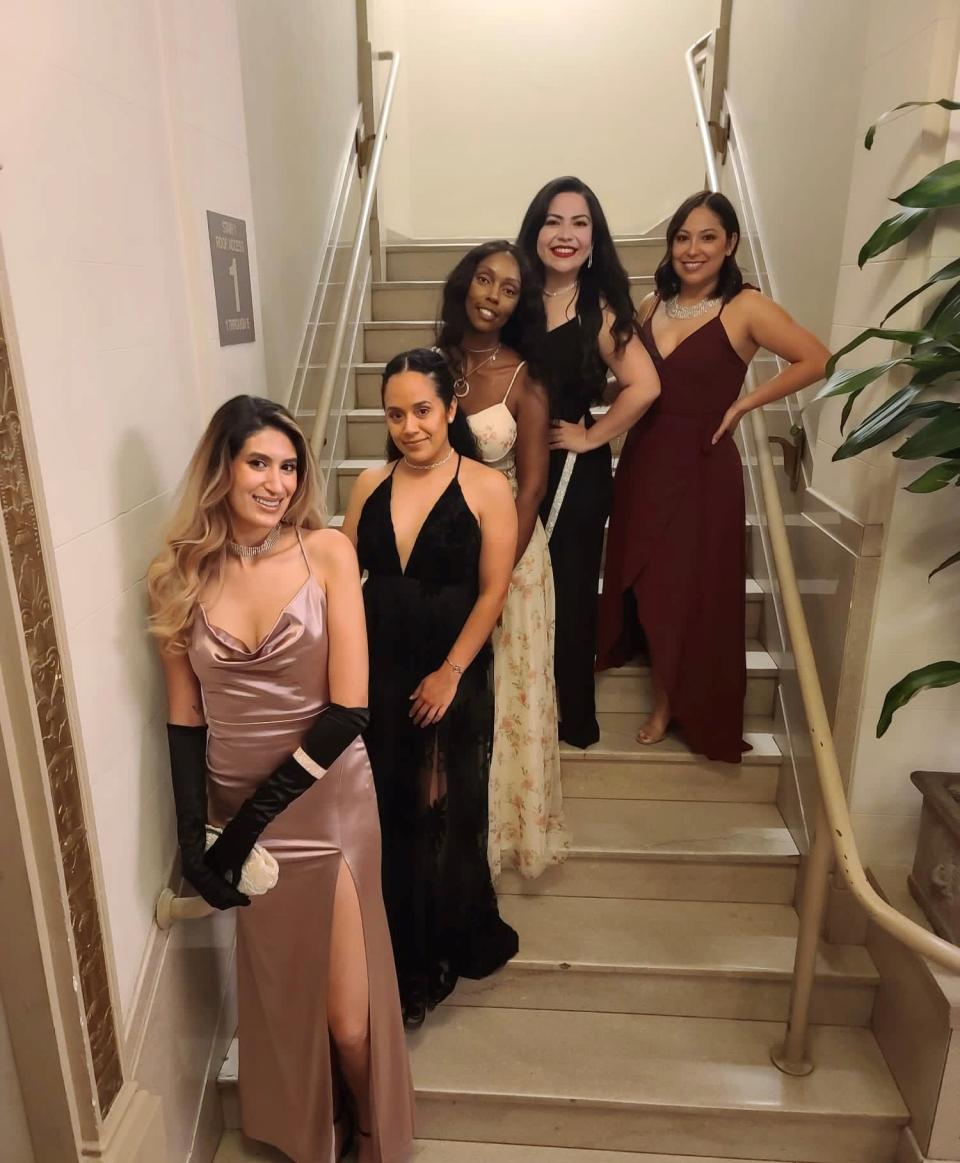 Bubble baths can be nice, but they might only bring temporary relief if you have so much on your plate that you forget to even indulge. That might sound like an exaggeration. My point is that as you go from week to week and quarter to quarter, make sure you are checking in with yourself and leaving enough time to breathe and unwind.
Try asking yourself a few questions: Are you still fueled by the same fire that got you to apply? Or does everything feel like just another thing to cross off your checklist? When it comes to the latter, it's time to take a step back and see what you can do to refocus. For me, that meant not signing up for summer courses this year. I needed that break.
Remember, grad school is a marathon, not a sprint.
Even though it seems counterintuitive, there will be times that you need to take a Netflix break, have a dance party in your room or sweat it out at the gym. If you have a family, it might mean taking some time with your children. Remember, sometimes all it takes is 15 minutes of mindlessness to get back on track.
5. Meet your new BFFs: The GSM Career Development team. If your cohort is cheering you on from the field, then UC Davis staff cheer you on from the sidelines—it's 360-degree support!
The career staff provides more than just encouragement. They are coaches and help prepare you to take meaningful steps towards advancement.
One of the best things you can do is ask for help, especially in identifying where you can improve.
They have helped me identify applicable job openings, practice mock interviews and connected me with peer students for informational interviews. If you're exploring a career pivot like I am, you'll need all the help you can get.
I hope these tips help as you begin to tackle your grad school journey and experience new challenges. I'll be revisiting my top-10 list every quarter to see how I am measuring up.