5 Tips to Make the Most of Your MBA: Part One
Growing through challenges in my grad school journey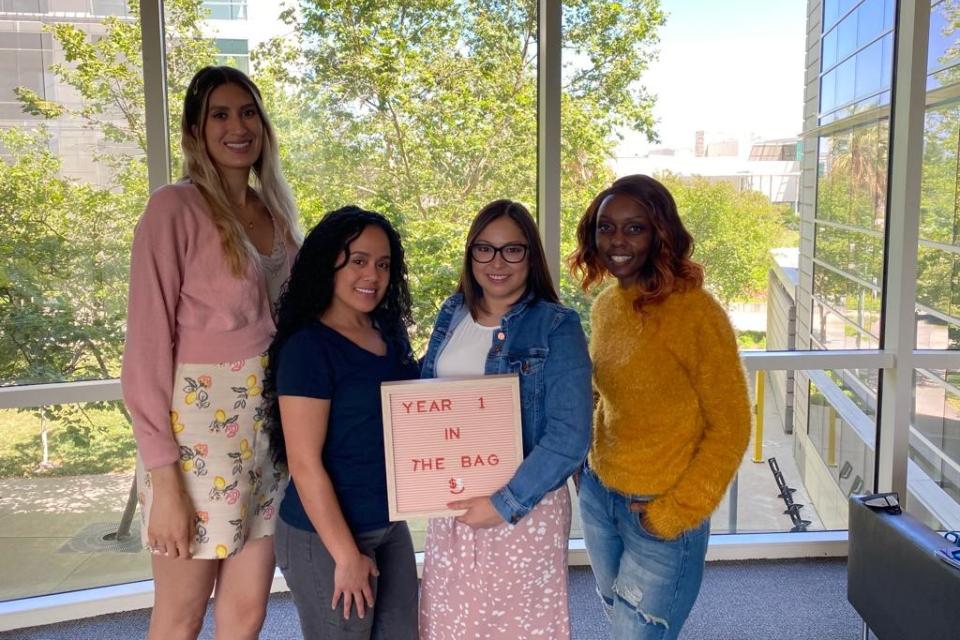 (Editor's note: In this first of a two-part series, Leticia Garay MBA 24 shares five tips to help prospective students adapt to business school and a new collaborative learning environment. In part two, she offers five final tips you'll benefit from reading.)
As the saying goes: "Time flies when you're having fun."
That's been true during my first year in the Sacramento Part-Time MBA program. At the same time, it has been a growing experience, full of challenges.
When I started my UC Davis MBA journey, I came in with the intention to take advantage of all the opportunities that I passed up as an undergraduate. That meant, minimally, getting involved and asking for help.
Looking back in the rear view mirror at my first year as an MBA student, I feel a sense of gratitude, pride and high hopes for the future. I also would like to share tips for the next class of eager students ready to get involved.
Navigating the Rollercoaster of New Routines
Straight up: My first quarter was rough.
I enrolled in July, so I hadn't fully acclimated to the idea that I was actually a business graduate student when classes began in late September.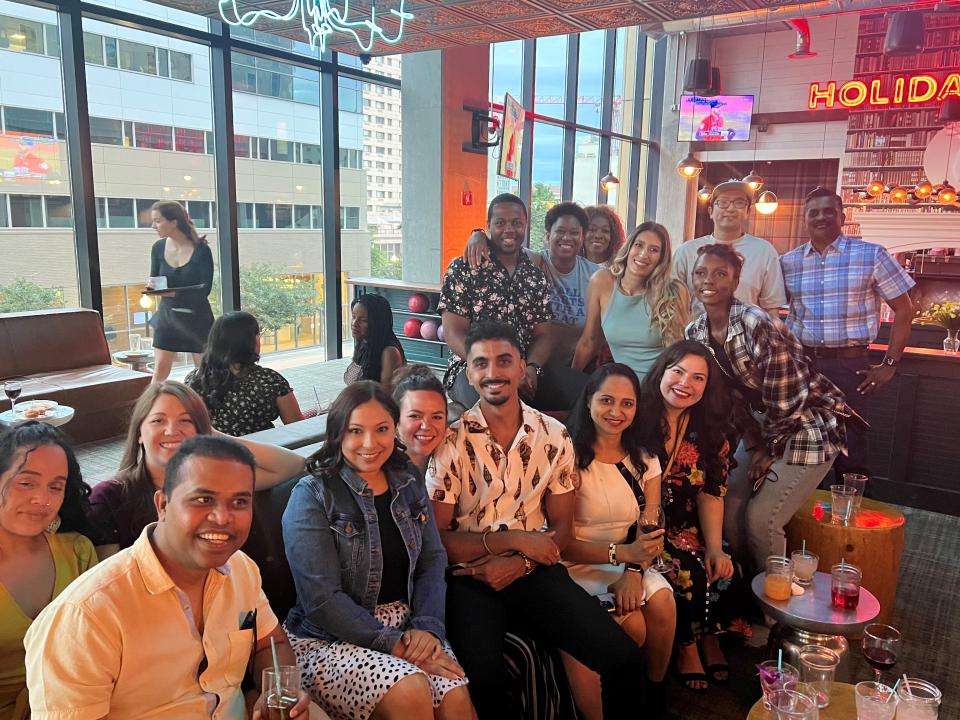 I underestimated the adjustment.
The quarter system has little mercy and fall is the busiest time at work for me. Very early on, I realized that my, "let's take it a day at a time" mentality, though great advice from therapists, was not going to work.
I needed to find a new rhythm in a new routine.
It took me a couple of weeks to really nail down a new schedule but by the end of the first quarter, I knew what worked, what I could tweak, and how to reframe the emotional rollercoaster of insecurities, prompted by my self-induced growing pains.
It's not an official tip from me, but I hope you bypass this steep learning curve and find a way that works for you a bit faster.
Let's dig into my hard-hitting tips:
1. Plan everything. I'm naturally a planner, and I've never loved my planner as much as I do now. It's been a game changer.
Personally, I have two ways of scheduling my time: Outlook and my paper planner. My planner is where I set quarterly and monthly goals, and it's also where I am able to plan my days hour by hour and week by week.
I add everything from work or school meetings, career and alumni webinar panels, my Peloton cycling workouts, weekend brunches, self-care tasks like facials and less glamorous chores like laundry. Writing these down helps me remember my commitments and to better visualize my time in an old-school way.
Simultaneously, I love using Outlook's calendar to help notify me of appointments. This comes in handy if you ever get caught up in a task.
At the beginning of each quarter, make sure you know all of your deadlines. There's no worse feeling than going to work knowing you won't have time to complete the class assignment that's due that night because you left it off your calendar.
2. Meal prep… I mean, class prep each week. Just like meal prepping saves time and helps you budget, class prepping will help you save stress, budget your time and anticipate each week's workload.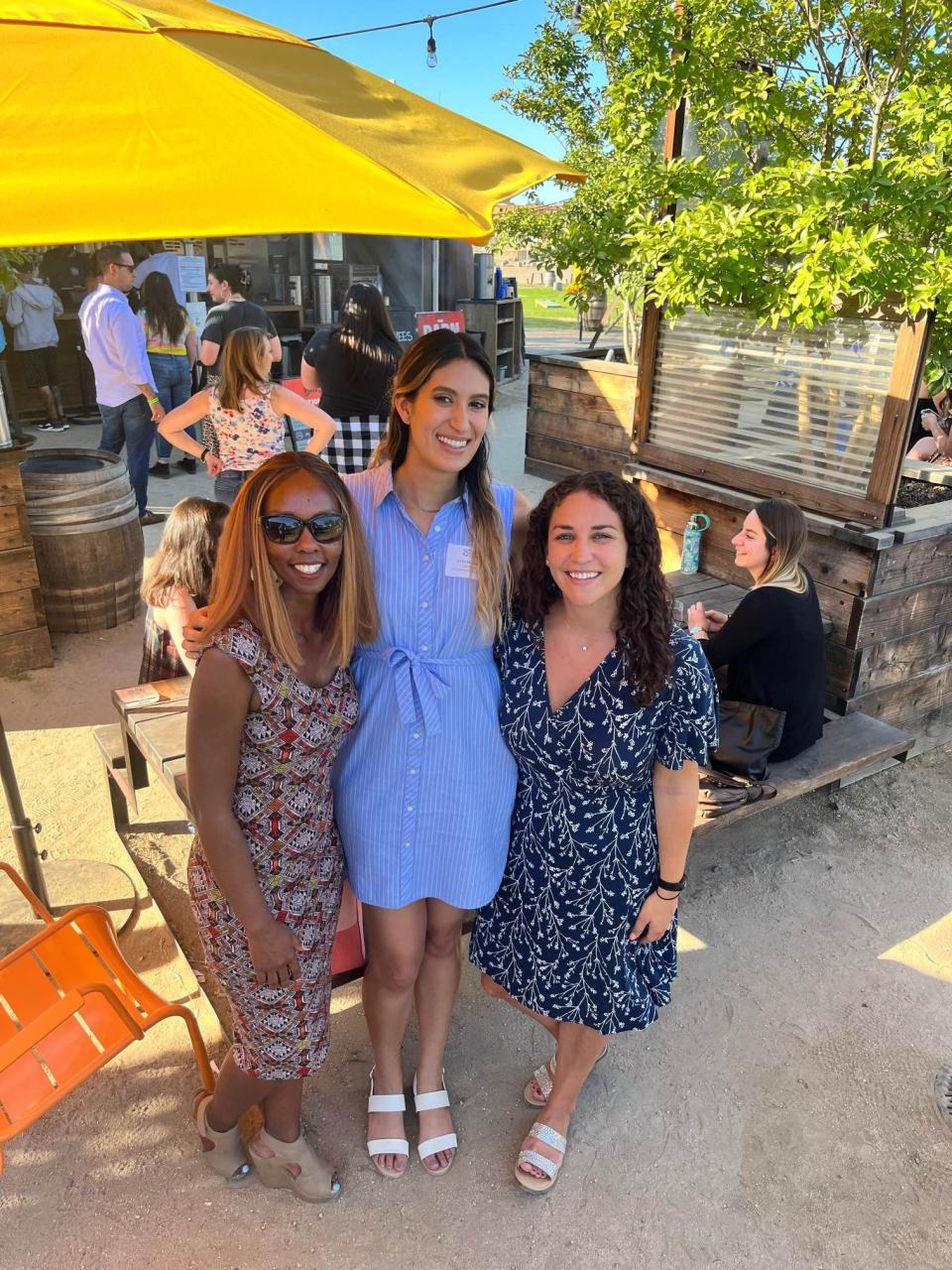 I like to use Sundays to get ahead of my upcoming week. I spend about an hour checking for upcoming deadlines and then parceling my available weekly hours for specific assignments—it's like making work bite-sized.
As the quarter progresses, you can amend how much time you spend on particular assignments. For example, this past spring's marketing course included a lot of reading, so I had to add an hour to each assignment, up from two to three hours. This sounds hard, however I avoided many all-nighters by doing so.
3. S is for success, and support. Hands down, my favorite thing about my experience thus far has been my cohort community. Without the support of my peers, I would not have done as well, or enjoyed it this much.
What does that mean? In addition to friendships, outings, and the occasional pep talk, your colleagues can also provide academic support. Ironically, I've spent most of my life running away from math and now that it's caught up to me, I find myself reaching out to my classmates in the financial and engineering fields. In turn, I can offer organizational behavior and writing help as needed.
Of course, be mindful of people's time and boundaries, but it never hurts to ask. Study groups are also an option and a great way to hold yourself accountable.
I've found that your classmates can be your best resource at times. In fact, that's the best part of a collaborative campus—you build each other up when necessary. So to all my fellow non-STEM professionals, trust me, you can pass statistics (with help)!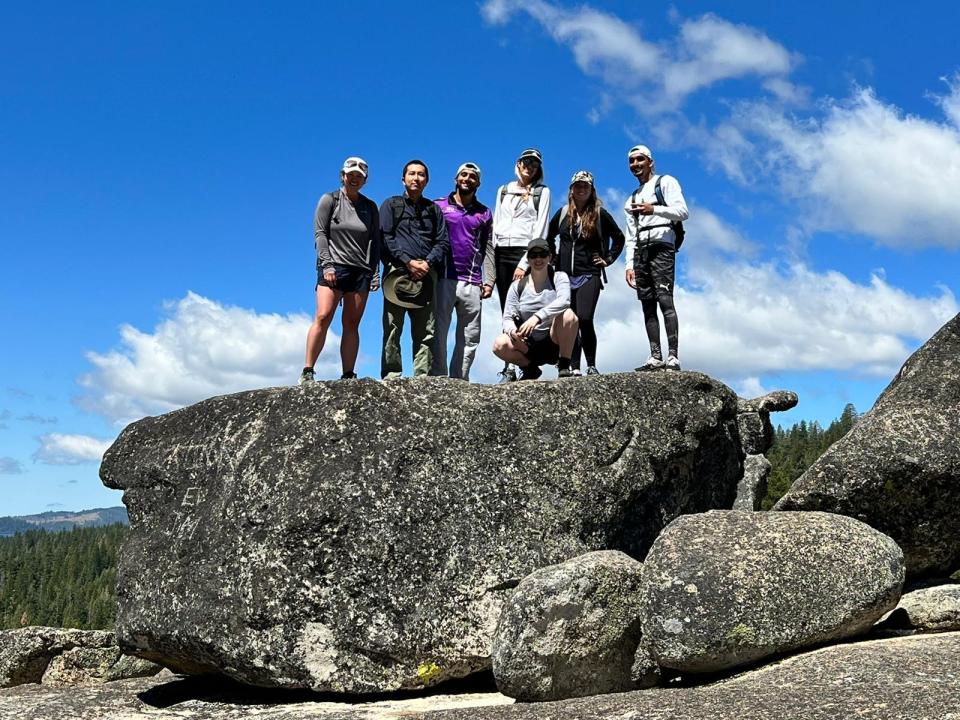 4. Climbing to new heights with peers. Business school is more than academics. I've formed lifelong friends by joining a hiking group. Don't worry, it's not all about exercise. There's a little something for everyone, but the point is to put yourself out there and meet new people.
My classmates have been a source of inspiration, encouragement, and emotional support. They have helped with my career pivot, sending me job openings and referring me within their organizations whenever possible. It's been incredible.
5. Self-compassion is the real key to success. My last tip is more of a reminder. Business school is full of challenges, and you're bound to make mistakes. I've had more than my fair share of embarrassing mistakes and in the beginning, I wasted a lot of time replaying those mistakes in my head. Yet, part of why we're all here is because we want to know more, be more, and do more so we have to be open to acknowledging the gaps in our current knowledge and find a way to forgive ourselves and move toward a new sense of understanding.
Although I never pictured myself returning to school while working a full-time job, I am thoroughly pleased with my progress. These five tips aren't just hearsay. I have put them each into play during my first year in the UC Davis MBA program. I have adapted, planned, connected, climbed and succeeded. This is just the start.
Keep reading to learn about my final five tips for grad school success.