Celebrating Latinx Heritage Month: MSBA Alumna Lands Dream Job at Google
How my Venezuelan culture shaped my academic and professional journey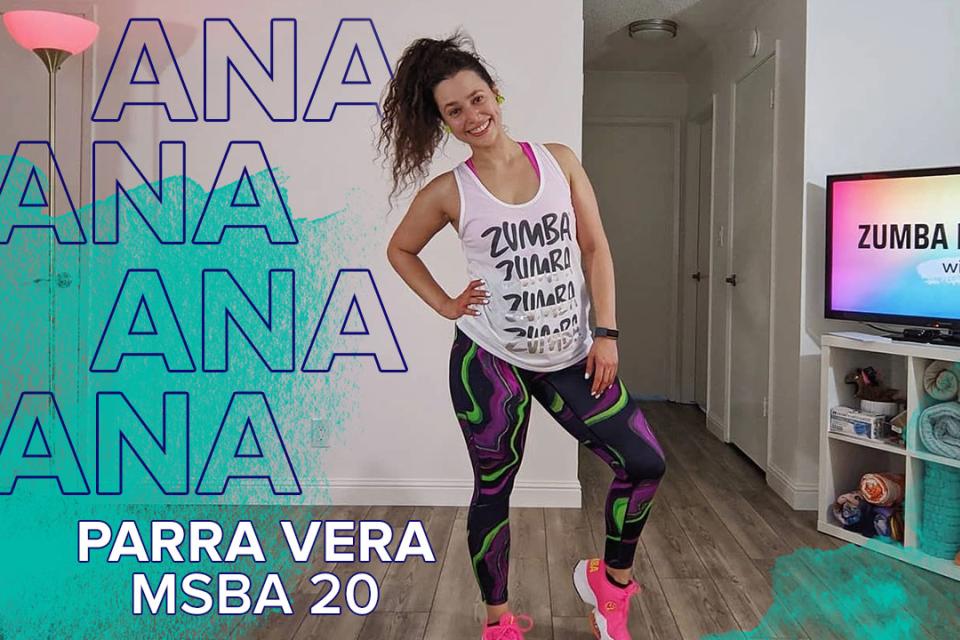 If you had told me one year ago that I would be leading a Zumba event as part of Google's internal celebrations of Hispanic/Latinx Heritage Month, in which 130,000-plus people were invited, I would have laughed.
While there were not thousands of people in my Zumba class, there was definitely a large group of enthusiastic Googlers who were very happy to shake it off to celebrate and honor our culture. We all partied virtually during #ZumbaPartyWithAna. But I have the feeling many left the event wondering, "Who is Ana?"
A Little About Me
I'm a Venezuelan, a dancer, a UC Davis MSBA alumna—and, now officially, a Googler.
In June, after spending nearly a year as a full-time data scientist for Sumo Logic, I had the chance to join Google as a technical program manager in Mountain View. I work on an analytics team that helps improve hardware products (i.e., Pixel, Fitbit, Nest, etc.). It's an honor to be a part of this organization, and I owe a bit of my journey here to my upbringing.
I left Venezuela in 2008 to pursue the adventure of being an au pair, a child care provider who lives with a host family, in New York. It didn't take long to move back to education as I became a student at Bergen Community College in 2015. With the help of The Jack Kent Cooke Foundation Undergraduate Transfer Scholarship, I was able to transfer to Stevens Institute of Technology in New Jersey and finish my B.S. in computer science.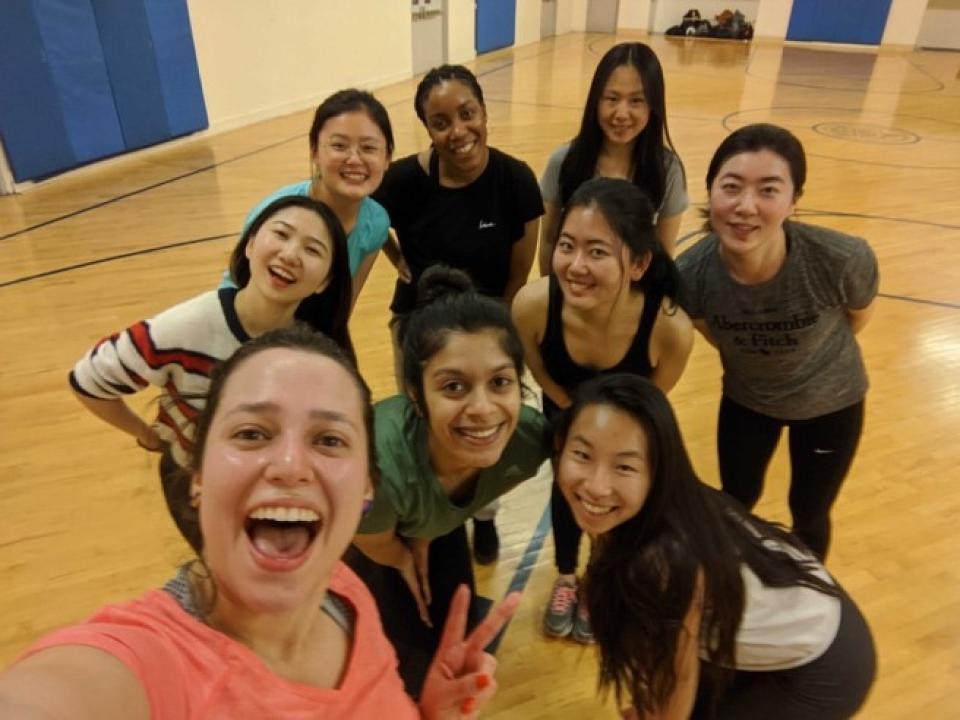 That helped me join a data science team in Boston for a couple of years and eventually helped me decide to pursue an advanced degree in the same field. That's when I found the Master of Science in Business Analytics program at UC Davis. I joined the class of 2020, and thanks to my practicum project experience with Bay Area-based Sumo Logic, I landed an incredible opportunity as a data scientist there, after graduation.
So, how did I go from being a full-time nanny to a data specialist at Google?
Many factors have shaped my path, starting with my cultural background.
My Venezuelan heritage influenced my education and my career. It provided me with the belief that any woman can succeed in the tech world, despite the barriers. It shaped my moral and personal views of the world, and it taught me the importance of alliances.
A Bias Towards Women in Tech
When I was growing up in Caracas, it was perfectly normal for women to be computer scientists or engineers. Nobody mentioned gender-gaps, so I thought women could become whatever they wanted.
"Once I started studying in the U.S., I was shocked when I would be the only woman or the only Latinx in the room. This happened numerous times."
However, I felt that it was my right to be there and I did not let my environment discourage me. Today, I am grateful to my Venezuelan childhood for planting that seed of confidence in me, and I hope to do the same for others who struggle with underrepresentation in the tech field.
Image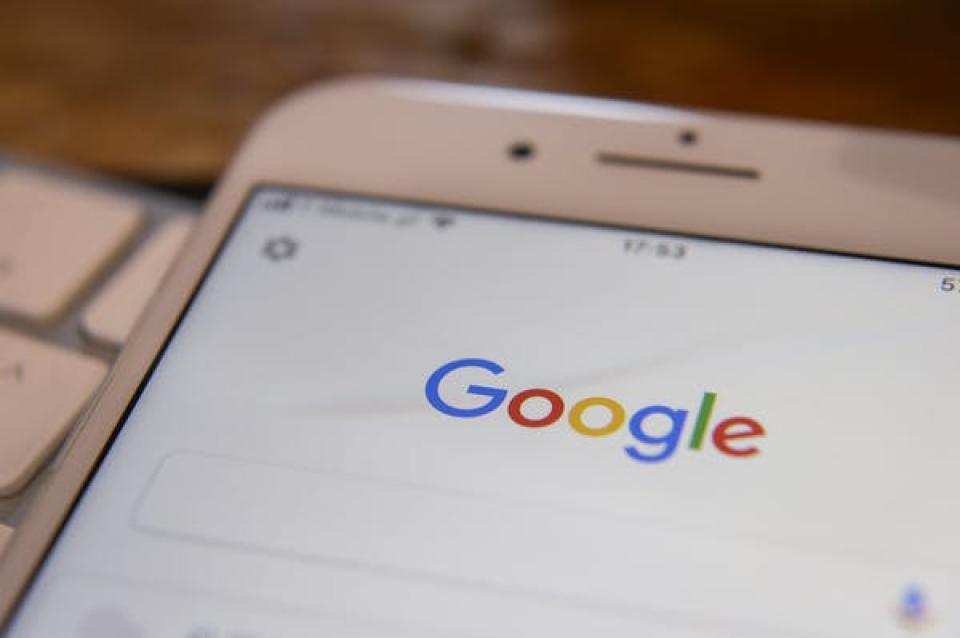 More Than Free Food
Studying at Stevens Institute of Technology allowed me to join and become very involved in the Society of Hispanic Professional Engineers (SHPE). This gave me the opportunity to get to know Google as a company, raise thousands of dollars to fund hackathons, and run events that taught coding to non-technical audiences, including children.
In 2016, Google awarded me the Generation Google Scholarship and realized that Google is passionate about improving the representation of underrepresented groups in computer science and technology.
Sure, Google is famous for their awesome perks, like free food for employees. But learning about how Google uses technology to improve people's lives, the fact that they agree with me that diversity equates to success, and having them support me as a Latina in my tech education is what made them my dream company.
"I Get By With a Little Help From My Friends"
My Venezuelan background taught me that it is always better to surround yourself with like-minded people. By forming alliances, you increase your probability of success exponentially. You may succeed if you work on your own, but not as efficiently and definitely not for the long run.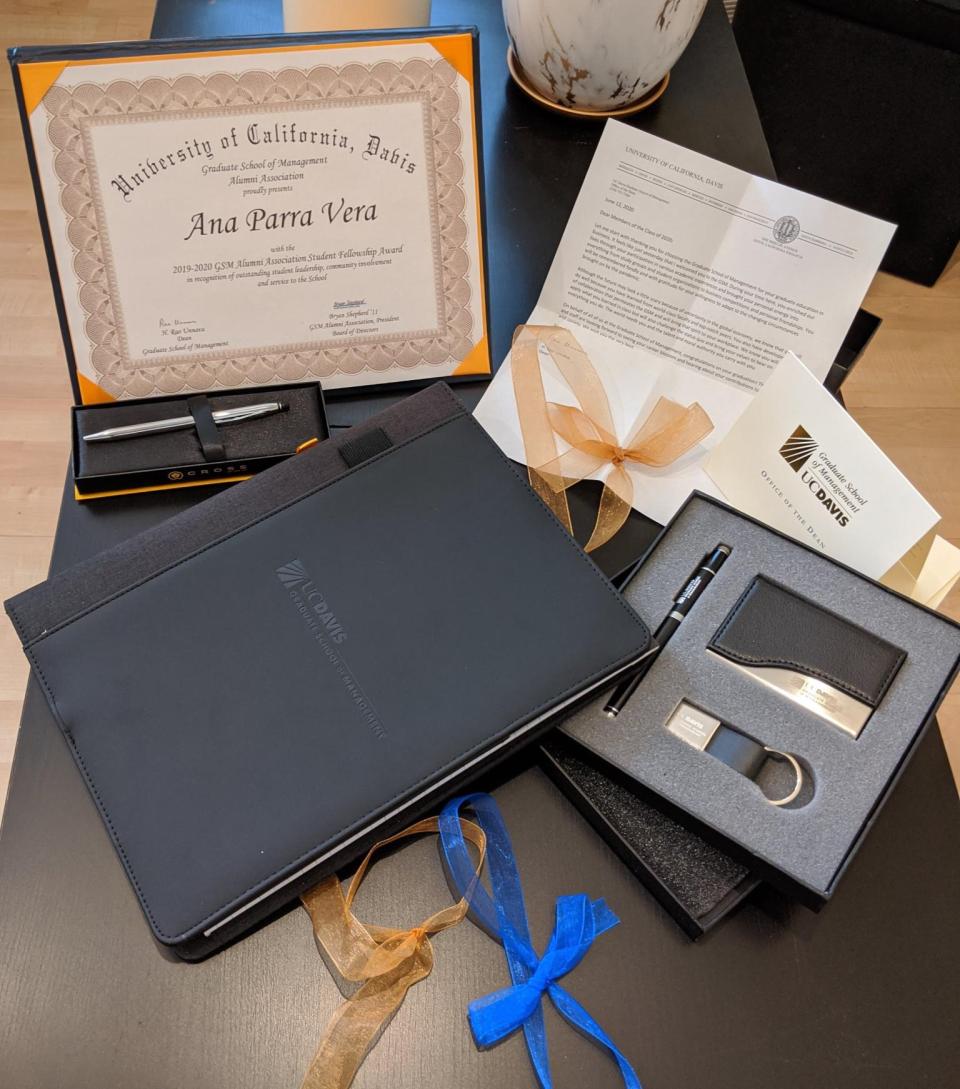 I have had enormous support throughout my academic and professional career—from mentors to coaches, to friends who are willing to do last-minute mock interviews with me. It's been so encouraging.
I learned that support does not come on its own—you have to ask for help in order to get it, so be willing to move out of your comfort zone. In the worst-case scenario, you get a "no" for an answer. But that doesn't happen as often as we fear it would. Usually, people who cannot help in one way try to find another way to help. If they absolutely cannot help, then there will be more people to ask.
My advice for students is that it's crucial to find a good support system: a study group, fellow data-enthusiasts, hackathon-buddies, role models; whoever it is that you can rely on when it comes to helping you obtain your goals.
What Goes Around Comes Around
Finally, I think it is important to mention that I believe we should all give back as much as we can for others. I invite you to make time to pay it forward, and help others however you can. Not only does it feel good to give back on a personal level, but you will be creating a chain of positivity around you that will end up benefiting everyone, including yourself.
Do you want to be successful? If so, help others become successful. It's a simple formula.