How My MBA Class Used Jeopardy! to Teach Technology Competition and Strategy
Learning new ways to strategize and problem solve leading technology companies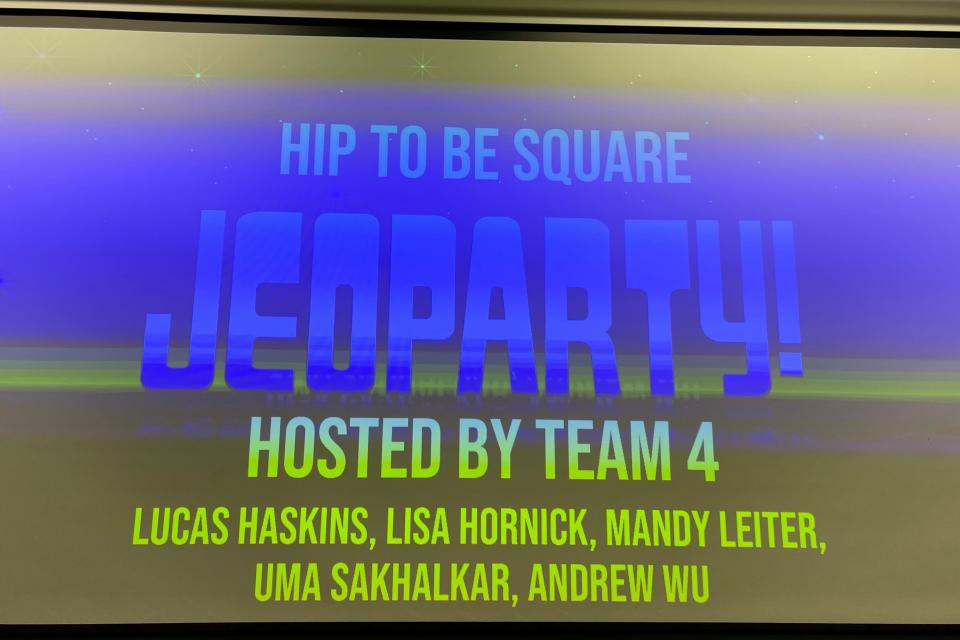 Jeopardy!
The prime-time television answer-and-question game show has been enjoyed by millions for nearly six decades. Few, however, have had the chance to play the game, especially as part of an MBA class.
That's precisely what happened in Professor Hemant Bhargava's Technology Competition and Strategy class at the UC Davis Graduate School of Management (GSM). It's just one example of how the GSM finds creative and engaging ways to learn important material and why I enjoy the program so much.
Developing Skills to Thrive in Tech
Technology companies and their platforms are a vital part of our society and economy Yet, they have very distinctive economic forces that make them behave quite differently than those companies offering traditional products. Managing these companies, requires a special skillset and understanding of their unconventional competitive strategies.
That is why I greatly appreciate the faculty's innovative methods for teaching these competitive strategies. They don't just present information in a passive way; they help us take a deep dive into material in a way that helps us learn and be active participants.
Professor Bhargava has done just that by having us play Jeopardy! in his class. It's helped me and my classmates absorb the material in a way that elevates our critical thinking skills and have fun at the same time.
Game On
At the beginning of the quarter, the class was split into four groups. Each group was assigned a time when they would oversee administering the Jeopardy! game for the other classmates. The group that was in charge would study the assigned case and then come up with 20-25 questions that could be asked during the game. Double Jeopardy and Final Jeopardy questions were of course included.
The technology companies that we studied and developed questions for included Square, Intuit and WeChat.
During the game, the group in charge of the case would ask the questions and the other classmates would answer using an actual buzzer system. Each team had one person who was assigned to press the button when they knew the answer. Once the button was pressed, the student was given 15 seconds to consult with the other team members to find the correct answer. The real Jeopardy! Games rules were applied and, if the first team was incorrect, the team that buzzed in second was given their chance and so on.
Image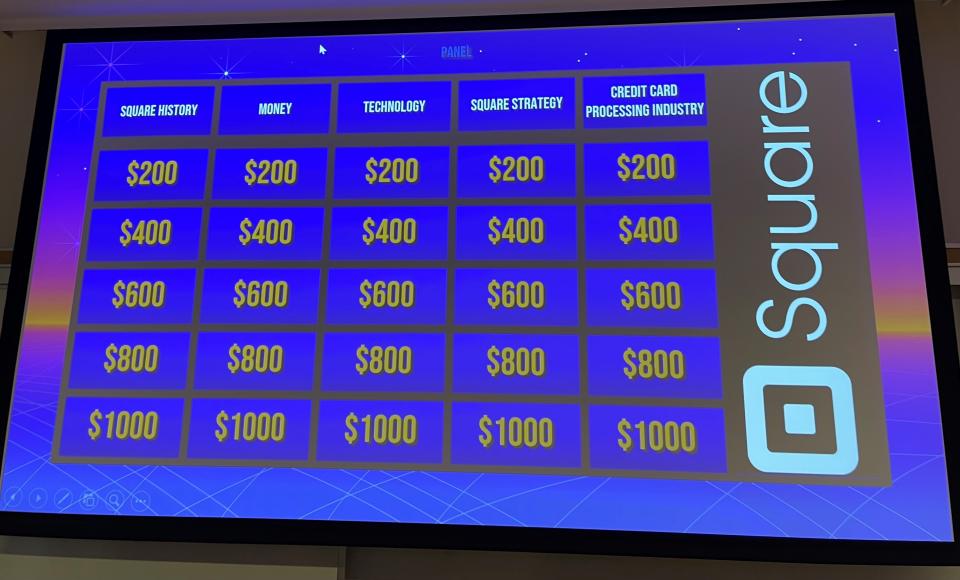 Each question was assigned a point value (just like the actual game) and the points were added up at the end.
Here are some examples of the questions:
Category: Square Strategy
Value: 600
Question: What were some shortcomings of Square Cash?
Answers: 1) Only could process debit cards., 2) Limit of $2500 /week., 3) No stand-alone benefits., 4) No guaranteed refunds., 5) No tiered pricing model. 

Category: Square Strategy
Value: 1000
Question: In 2016, Square partnered with UpServe to offer start-up merchants Square Capital Loans. What type of network was UpServe?
Answer: Cross-sided
The competition was fierce, and the games were very exciting! The winner was announced at the end and prizes were awarded such as candy and a UC Davis coffee mug.
Image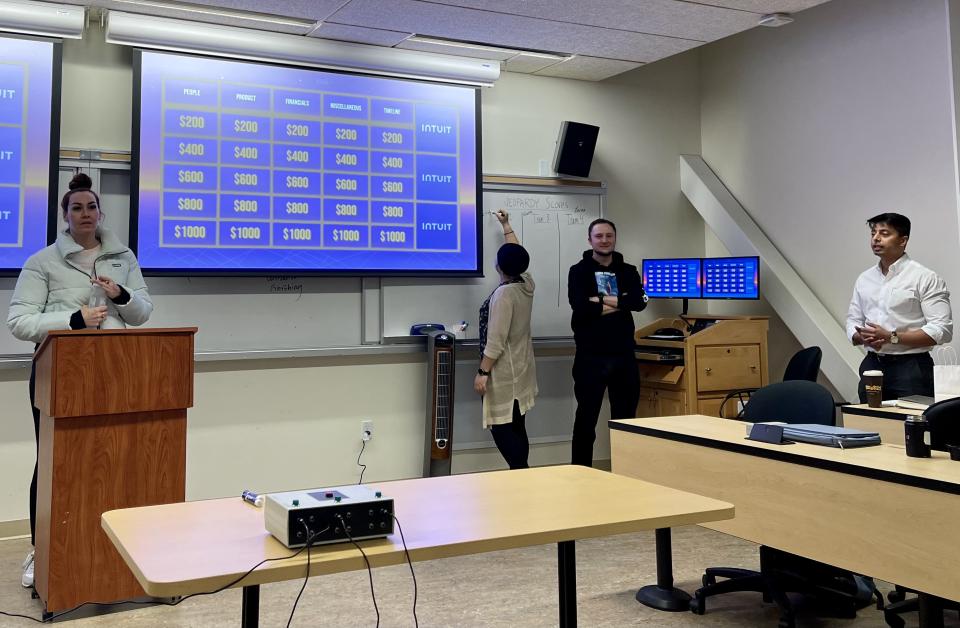 New and Dynamic Learning
It is always helpful and more interesting when professors use different teaching methods to present their material. Various teaching methods are frequently used at GSM whether it is in lectures, group projects or with guest lecturers.
Playing a game like Jeopardy! was something I had never done in a class before, and I really enjoyed it. It was a great way to prepare for and discuss the material in a new and dynamic way. I am appreciative of our professors at the GSM who are always looking for new and innovative ways to help their students learn.