Over the EDGE: Reinventing Myself by Stepping Out of My Comfort Zone
Lessons learned in networking as an extroverted introvert and UC Davis MBA student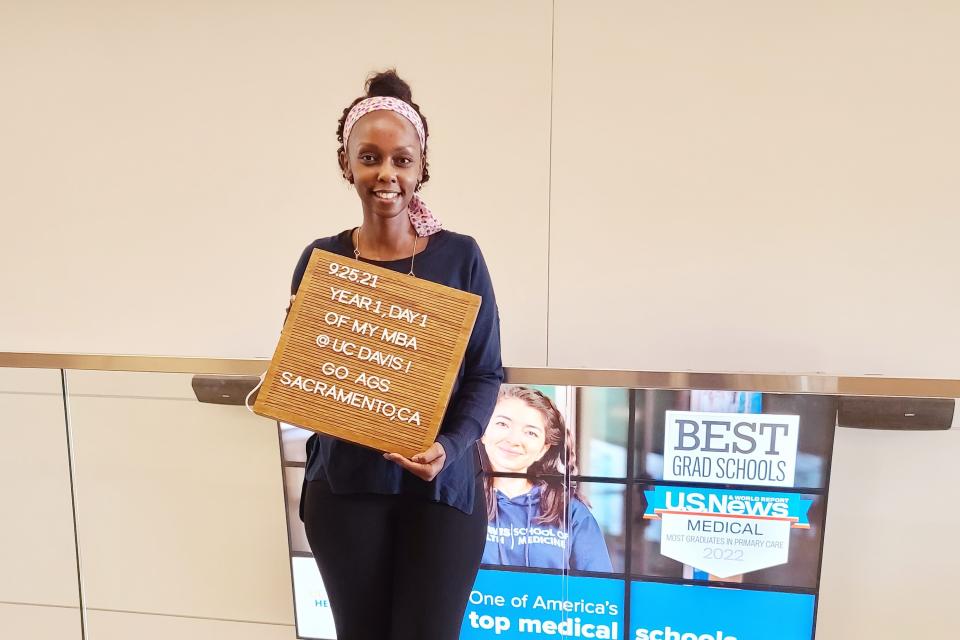 As a Sacramento MBA student, heath care professional and parent, I'd like to share my journey and a few tips I hope benefit you.
Before I applied to the UC Davis Graduate School of Management (GSM), I had the opportunity to virtually attend a showcase of MBA events designed for prospective students to network with young professionals like myself and admissions staff. Almost everyone I spoke to was unanimous in pointing out one of the key values of the MBA program: making connections and networking.
At that point, I considered myself a beginner in networking and often refer to myself as an "extroverted introvert." In other words, an ideal night is at home with my family in my pajamas!
With this in mind, I was hesitant to apply to the program, but two things helped change my mind.
Taking My Own Advice
I had been a nurse for nine years when our world was thrown into a tailspin by the 2020 pandemic. It shifted priorities for me on several levels. It was worse as an African-American as I was forced to watch my community, and other communities of color, become disproportionately affected by COVID-19.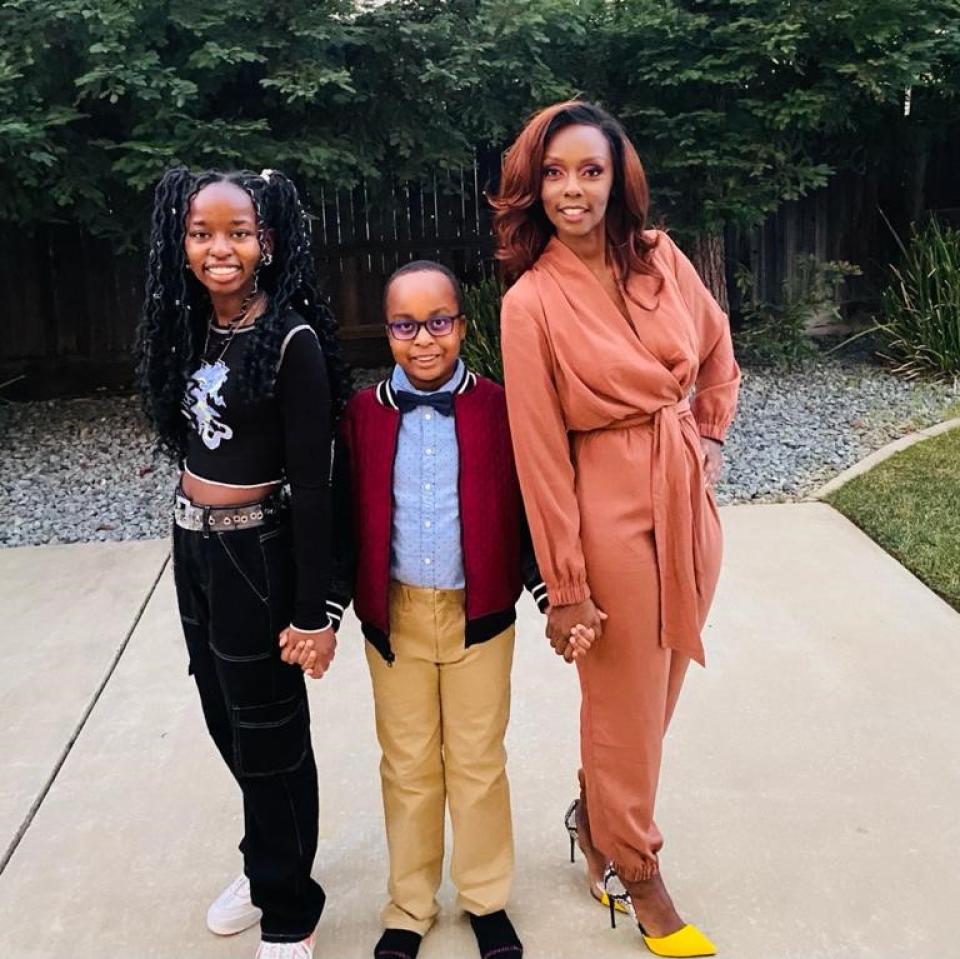 It was abysmal, but it reignited my desire to return to school so I can help effect change in reducing health disparity on a macro level.
The huge loss of life we experienced was also another motivating factor to stop deferring my education. As I often say to my kids: "tomorrow is not promised, you have to seize the day." I decided to take my own advice and applied to the Sacramento Part-Time MBA program.
This was an important moment in my life—not only did I want to set a good example to my kids to encourage them to pursue their dreams, but I also want to create an environment where we care about our health and wellbeing.
Networking Lessons From My Son
It was not long after I was accepted that I had to cross my first real networking hurdle. This time, the GSM was hosting a campus tour for prospective part-time MBA students. While most people may not consider this a networking event, to me it was.
These were professional students that I was meeting for the first time, and it would be in-person. This was significant because we had not had any in-person events in over a year, and I felt very rusty. My kids gave me a pep talk as I left for the day reminding me to be myself.
My eight-year-old son's last bit of advice was: "Mom, tell them your name and ask if they would like to be your friend."
While I found this to be solid advice at the time, I was lucky that the GSM had many icebreakers planned and that allowed everyone to get to know each other easily.
The success of that event led me to boldly request to attend the Metro EDGE Emerge Summit, the once-a-year Sacramento networking event for young professionals. The theme for 2021 was #ReInVent and I felt that it was very appropriate for me personally.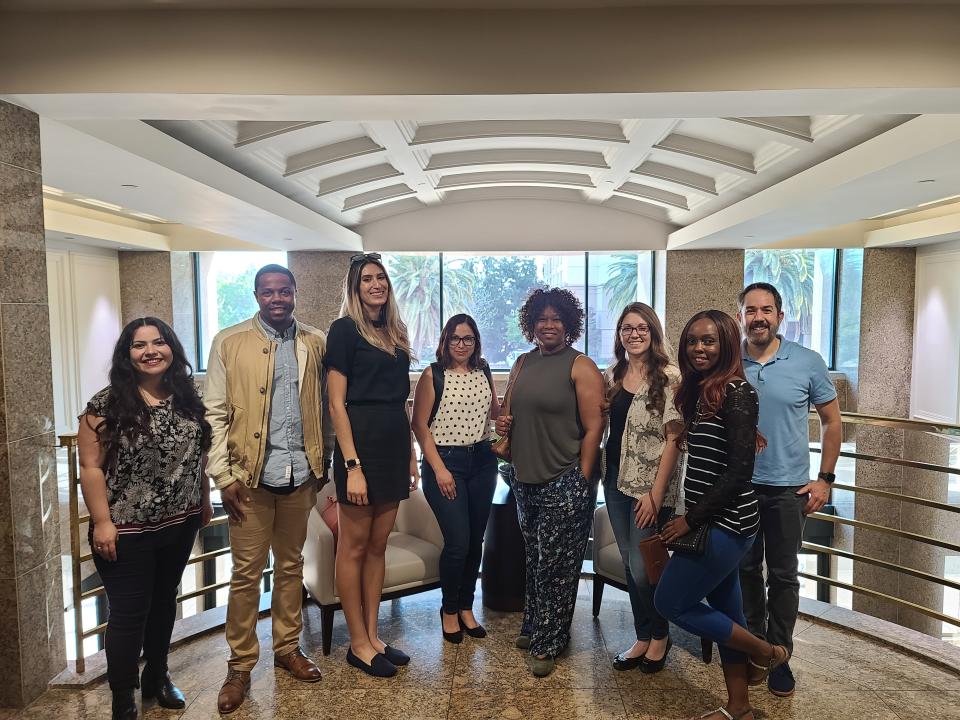 Finding Mentorship at EMERGE
Despite the summit moving online last year—the introverted part of me was glad, while the extroverted part was a little disappointed—there were numerous highlights from the event.
The host, A La Mode, was entertaining, and the keynote speaker, Tucker Bryant, was an impactful poet. One of my fellow MBA students, Nataly Diaz, delivered a speech at the event and I was in awe. When I met her later at a different networking event, it felt like I was meeting a local celebrity.
The most content-rich and relevant breakout session to me was "Building a Business – Is Entrepreneurship for You?" with Amanda Stayton. She was very candid about her start-up consulting business and the realities of taking on that challenge. But she provided great resources, and recommended using the network of people you know and not discounting businesses that are unlike your own.
The summit and networking opportunities were so great that I decided to join Metro EDGE. Since then, I've enjoyed many perks: I attended my first happy hour event at Hop Gardens Taproom and I made connections that extended beyond the event.  
As an introvert, it can be hard to step outside your comfort zone and meet new people. But here's what I've learned from my own experience: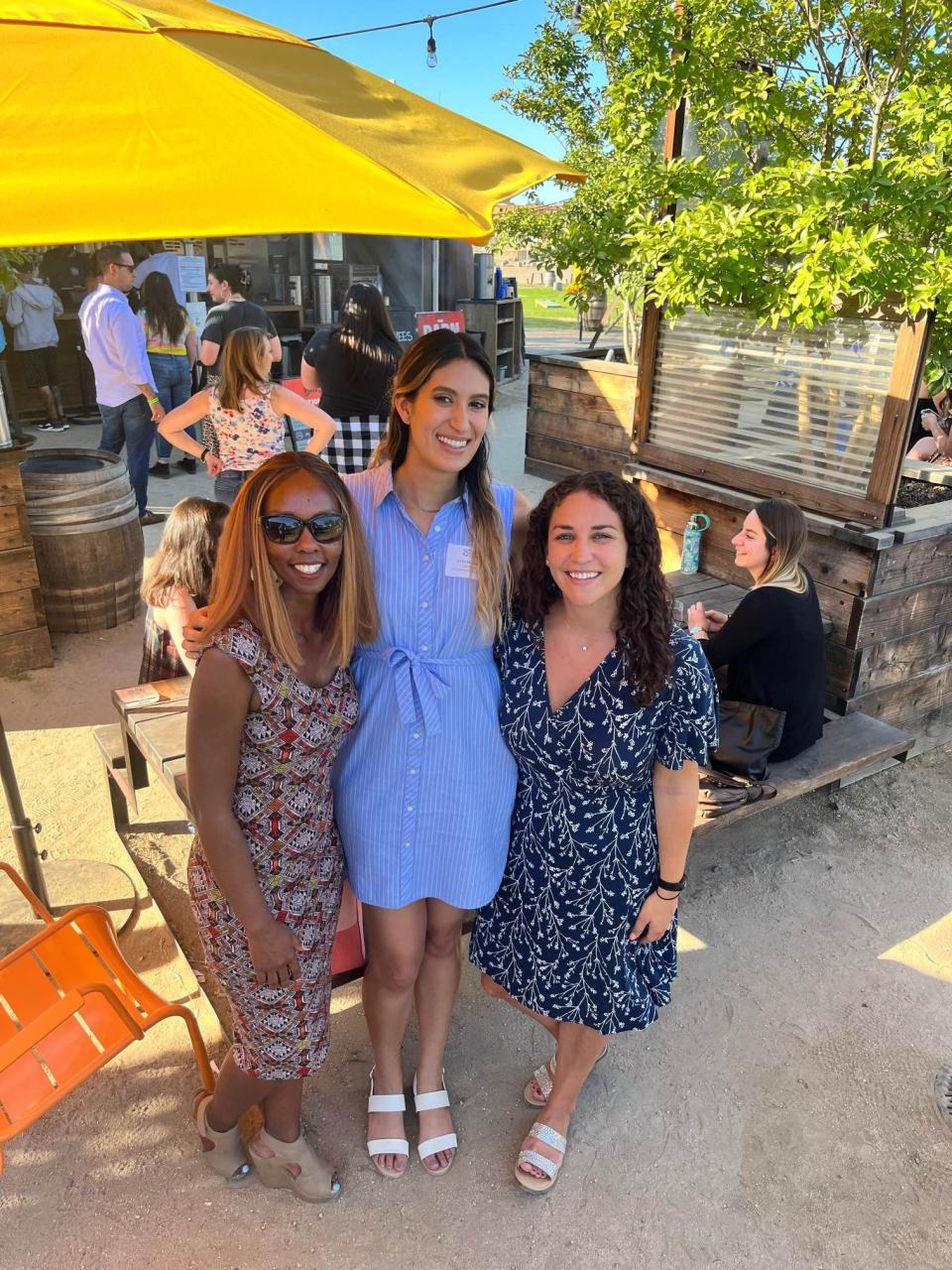 Pay attention to the location of the event and dress code. It boosts my confidence to be dressed appropriately for the occasion and to know where I'm headed. It's hard when you're late and lost.
 
Always carry business cards with you. While I don't hand out my business card to everyone I interact with, most people at a networking event are there for the same purpose. When your interests align, the opportunity will present itself naturally. After the event, or if you can manage to do it tactfully, you can make notes about the person you met on their business card.
 
Take notes. You may not get a business card from everyone, but to help you remember your conversations, you can jot down quick notes and names on your phone (This is a borrowed tip from my classmate, Leticia Garay, and I will be employing this tip in the future).
 
Take a friend or colleague with you. If you are like me—an extroverted introvert—I always appreciate having someone I know at an event so that I am not awkwardly standing in silence. Your friend may also meet someone at the event who they think should be in your network or vice versa and thus you can help each other.
 
Limit alcoholic drinks. The purpose of networking is to grow your professional contacts therefore I want to present myself in the best light possible.
I cannot call myself an expert networking guru, but I have grown from my novice pre-MBA days. I have figured out what works for me and that has stemmed from the opportunities that the GSM has offered.
I am going to continue to stay open to prospects and attend as many of the Metro EDGE events as I can, including this year's EMERGE Summit, with the theme "Challenge Accepted." I have also requested to join their Empower committee.
It's inspiring to be surrounded by rising professionals with such diverse backgrounds and knowledge. The future feels full of potential, and I hope to make my kids proud.