Poets&Quants Founder to B-school Deans: "Innovate at the Margins to Distinguish"
John Byrne praises UC Davis MBA Industry Immersions as model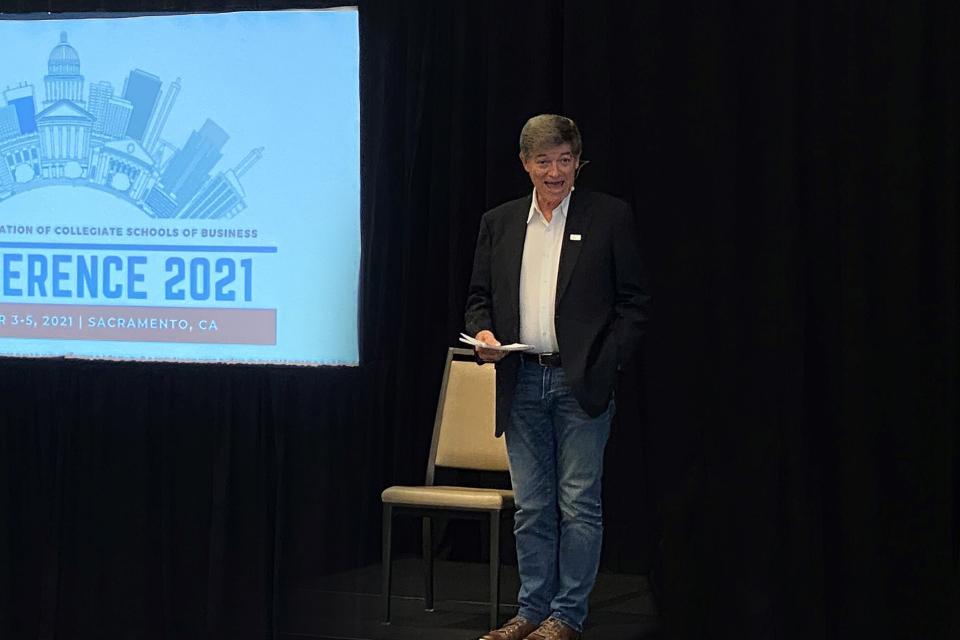 By Steven Wilson, Content Editor and Writer
A self-proclaimed "unabashed advocate of the MBA," John Byrne is the founder C-Change Media, a global digital media company focused on higher education that includes Poets&Quants.com—a highly popular destination for applicants to top business schools.
His notable influence as editor-in-chief, first at Fast Company magazine and then at BusinessWeek.com while also serving as executive editor of BusinessWeek magazine, propelled him forward to launch his digital media firm and serve as an expert commentator on graduate business education.
He spoke earlier this month at the 2021 Western Association of Collegiate Schools of Business (WACSB), co-hosted by the UC Davis Graduate School of Management (GSM) and the College of Business at Sacramento State.
At the conference, 46 deans from b-schools across the western-continental U.S. shared best practices ranging from managing operations efficiency and curricular innovations to fundraising and diversity, equity, and inclusion initiatives.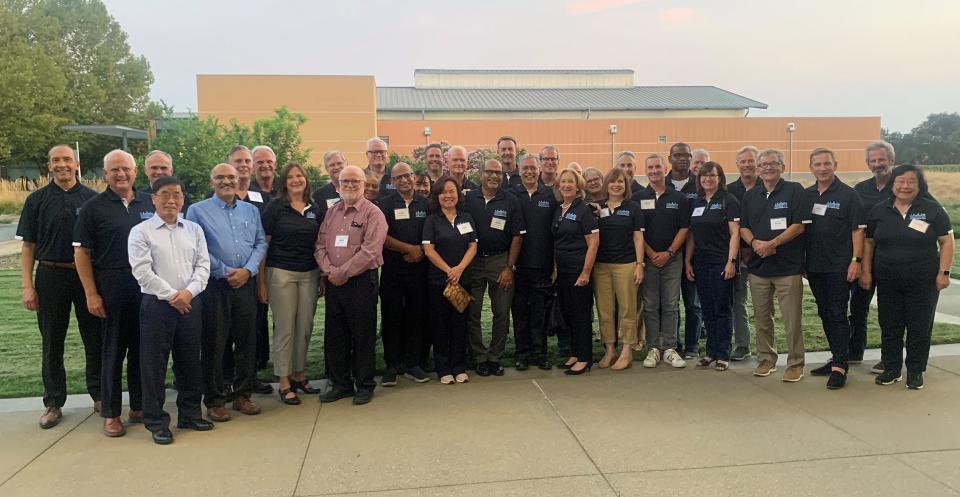 Addressing the attentive deans, Byrne highlighted the challenges leaders are facing today, and touched on several differentiators in higher education—from the implementation of augmented reality to for-profit institutions and navigating through the pandemic.
"For a dean today, it's as important to know what new technologies are being developed," Byrne said, noting both in course delivery, such as the explosion in online education over the past 18 months, as well as the technological advances in the classroom and ways to improve the student experience.
Industry Immersions: Innovation at UC Davis
One way Byrne says business schools can stand out is to innovate at the margins.
"The way UC Davis has done their Industry Immersions is interesting," said Byrne, after Julie Morris, academic director for the Food & Agriculture Industry Immersions presented to the deans.
"What they're doing in the food and agriculture sector stands out. You realize how substantive it is, and you realize it's not a marketing ploy."
Through the Industry Immersions, UC Davis MBA students can take a deep dive into an interdisciplinary study of biotechnology, food and agriculture, sustainable energy and technology finance, engaging with and learning from top executives in these industries and contribute to teams working on real-world challenges in these fields that are critical to the well-being of society. 
Byrne praised the hands-on, experiential approach.
"The model now is learning by doing, not by listening," he said. "And the more you do, the better off you are on every level."
The Immersions draw on UC Davis' strength as a world-leading research powerhouse and its corporate-partnership network. It's those connections—the ones that have been built over time—that impress Byrne, and he compared it to a pianist.
"You're playing all the notes, not one or two," Byrne explained. "You're playing every note possible—from partnerships with companies, from the interdisciplinary teams of students, which is unique ... to the lectures and the coaching, to the experiential projects and the trips. I think it's really well thought through, in a way that very few programs are—so I think it's truly differentiated the program."
Online MBA: Study Now, Pay Later
In an exclusive interview following his talk, Byrne said the UC Davis GSM gained a first-mover advantage by launching the first and only Online MBA program in the UC system two years ago.
"The fact that UC Davis is the first UC school to have an online MBA is a very big deal," he noted. "Because they're bringing in students they might not have seen before, from different areas of the world, and it's going to be interesting to see how that develops."
Byrne recently wrote an article, "An Innovative Way To Pay For That MBA Degree" on Poets&Quants about the UC Davis' pilot program that offers Online MBA students the option to apply for interest-free, deferred tuition payments. The program is designed to increase access and affordability to the program.
"I think that's another good, smart, thoughtful innovation because student debt is a major problem, particularly at the graduate level," Byrne said.
"People coming out of undergrad tend to have a lot of debt. The thought of having to pile up more is really preventing them from taking advantage of graduate education, so I think that's a very useful innovation."