Welcoming the MPAc Class of 2022 to Campus
Master of Professional Accountancy students gear up for in-person experience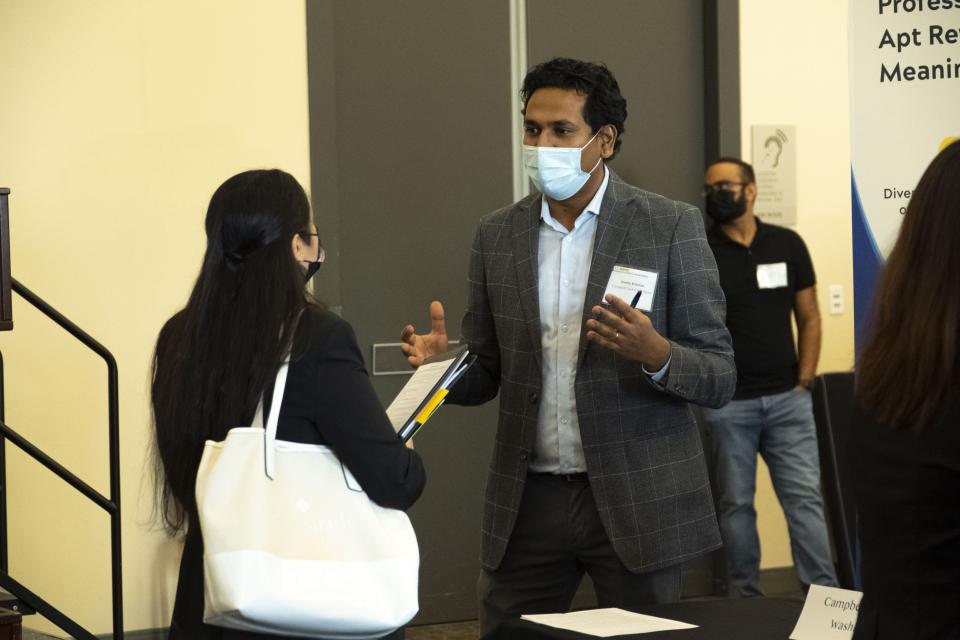 We're excited that our Class of 2022 is on campus and we just wrapped up our annual kick-off orientation for the cohort this week, anchored by our Meet the Firms event. Many new students held interviews with firms following this event—some even before classes begin—and they'll start receiving offers a few weeks into the academic year.
Orientation is crucial to the success of our program, as it gives us all a chance to get to know our students in an inviting atmosphere. We held mock interviews, introduced students to our team, faculty and staff, and gave our students several opportunities to meet their new classmates.
We enjoyed this time together, and I know our students enjoyed learning what is expected of them and what they should expect from us.
Most importantly, we had the chance to introduce students to our wonderful faculty, who are both internationally recognized leaders in their field and experts in practice. Our professors shared details about their courses, and students asked many questions and got to know them on a first-name basis.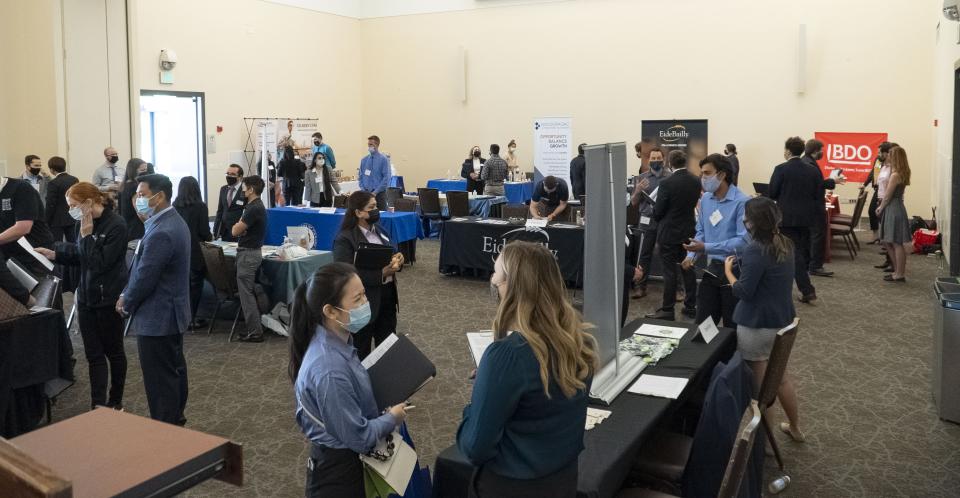 We also enjoyed some team bonding sessions, which will help us create a culture of respect and inclusivity that will drive every interaction amongst our valued student body.
What's more, our students return to campus with the reassurance that we've worked hard to create a safe environment for our UC Davis family and friends so that everyone can focus on the work at hand.
Meet the Firms = One-on-One Career Fair
We wrapped up our onboarding process, as we always do, with our annual Meet the Firms event
About 20 top California firms, including the Big 4, were on campus to meet with students and share information about their openings and company culture.
By Thanksgiving time, most of our students will firm up offers as they begin to plan for rewarding careers in the field with annual starting salaries that have recently averaged more than $60,000.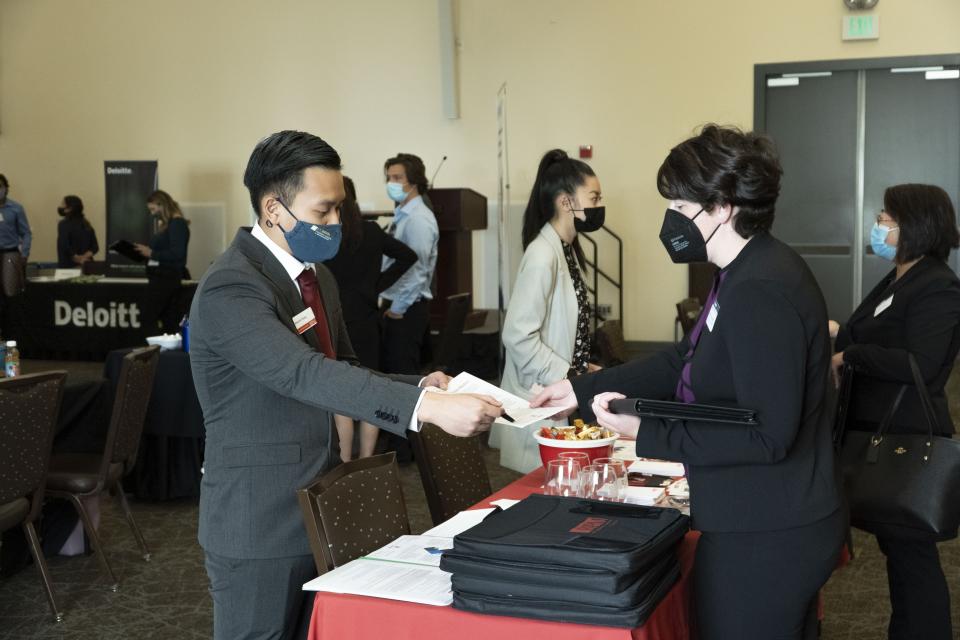 Meet the Firms is exclusive to MPAc students, which means students are able to meet one-on-one with the recruiters. This allows for longer and more informative conversations with accounting professionals who share much more about their firms. Students look for the best fit and take the next step of applying and awaiting potential interviews.
It's a wonderful chance for students to view their post-academic career opportunities and hone their interviewing skills.
These are just a few of the many unique and remarkable benefits of our MPAc program—more than we can list. If you have any questions, please schedule a consultation with me and we can discuss the many ways our program can set you up for success.