Associate Director, Career Development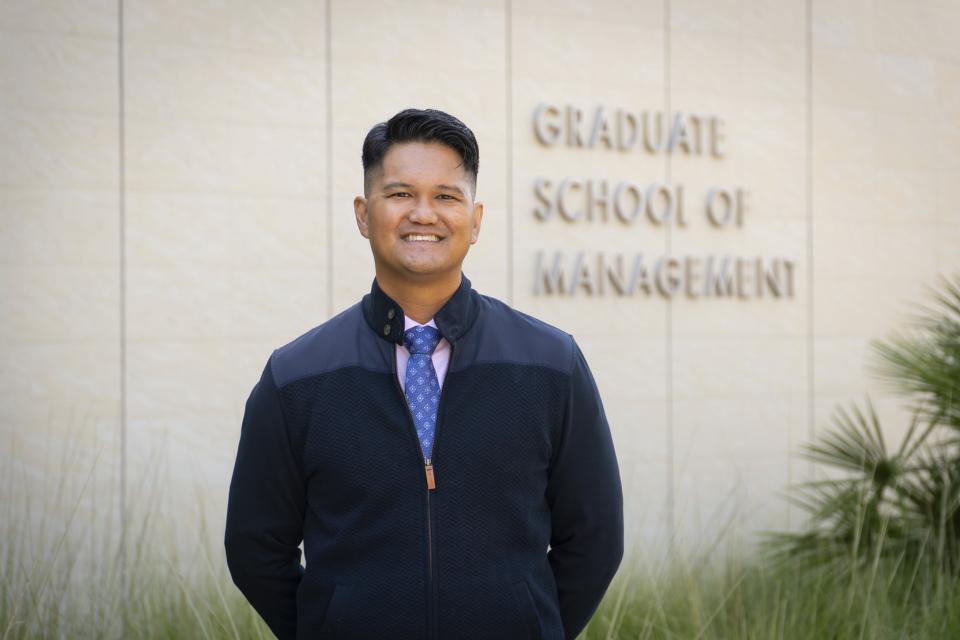 Alex Reyes joined the Graduate School of Management's Career Development team as Associate Director in June of 2023 after seven years of service at Meta Platforms (Facebook) as a technical recruiter and program manager for veteran and disability inclusion.
With 17 years of experience in talent acquisition across multiple roles, Reyes's core strengths are interview coaching, career planning, building search strategies, talent market research, and fostering strategic external partnerships. Reyes also comes to us with 13 years of military service from the United States Air Force Reserve to include two deployments overseas and a special duty tour as a First Sergeant in tandem with his recruiting career.
Reyes earned his MBA in Strategy and Business Analytics from UC Davis Graduate School of Management in 2022. Outside of work, Alex enjoys spending time with his family, competitive gaming, and telling a good dad joke.