Top 20 Questions from Our Ask Me Anything on Instagram
MBA admissions tips, resources and questions answered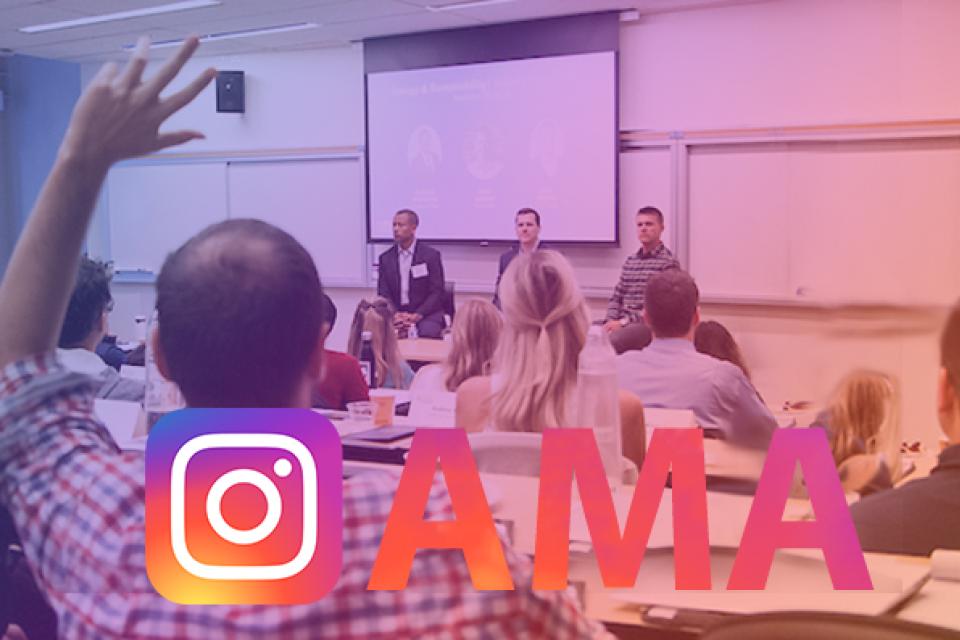 Whether you're thinking about applying for business school for this Fall or in a few years, we're here to make that goal a reality and help you along the way.
We'd like to share below the most frequently asked question from a recent "Ask Me Anything" session on Instagram.
1) What are the key prerequisites before applying?
Applying for business school is a big decision, so we recommend that you do the research and determine if the program will help you develop skills that help you in your career. We also recommend that you have clear and definitive goals to determine if the program meets your needs.
2) When are the next deadlines to apply?
Our next deadline will be our round three deadline on April 14. Round four will take place on June 2, and our round five deadline will be July 14.
View our calendar to sign up for an upcoming admission event and for deadline information.
3) How are you taking into account things like pass/no pass high school grades since the start of the pandemic?
We understand that the pandemic disrupted educational journeys for many prospective students this year. While our MBA programs don't require specific coursework as prerequisites, we like to see academically strong candidates in quantitative areas, so having previous course work or test scores that demonstrate this strength is helpful.
Taking a few courses pass/no pass this year should not impact your overall admissions decision.
4) What is the Part-Time MBA program?
Our Part-Time MBA programs in Sacramento and Bay Area are a flexible option for working professionals to balance their academic pursuits with their career and personal life. Students in these programs take classes Fridays/Saturdays every other week and usually complete their degrees in two and a half to three years.
5) Can you find out how much aid/grants you can get before starting school?
All applicants are considered for merit-based scholarships with the MBA application. If you are offered admissions, then you will see scholarship information available on your decision letter!
Scholarships vary per program, so be sure to check in with your associate director of admissions for additional information.
6) Is there financial aid offered for the MBA?
Federal direct loans and University of California grants are available to U.S. citizens and permanent residents of the U.S. To apply, be sure to submit your FAFSA or California Dream Act application by March 2 for priority consideration. Additionally, all applicants will be considered for merit-based scholarships with their admissions application.
7) What's student life like?
Our students are highly collaborative both inside and outside of the classroom. Many of our students participate in extracurricular activities like clubs, study abroad, or networking opportunities. Depending on the program, there may be additional opportunities available too. Even during the pandemic, our students are staying connected with virtual trivia, mixers, networking events, and game nights.
8) What's the timeline for applying?
We are currently admitting students for the Fall 2021 term. Candidates should aim to submit their applications during one of the remaining application round deadlines. After submitting your application, you may be invited to an interview as part of the admissions process. Overall the admissions process from application submission to decision averages 30-60 days. The processing times can take longer as we move into the later application rounds.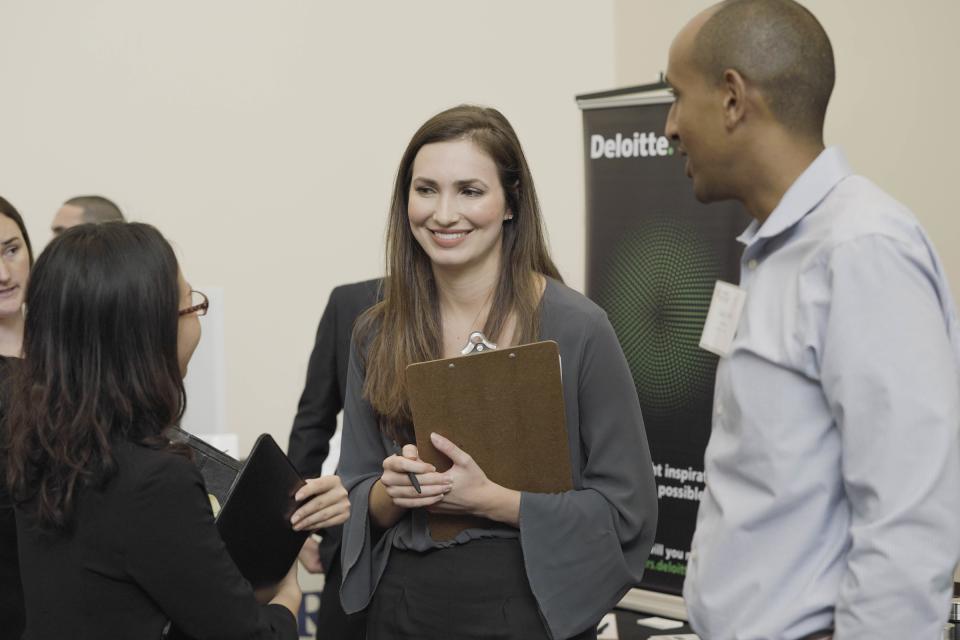 9) Is the program hard?
Our MBA programs are rigorous and designed to help you grow professionally. Our STEM-designated curriculum is focused on quantitative analysis and data-driven decision making.  You move through the core curriculum to build upon the knowledge from the previous class. You'll quickly be able to apply what you learn to your work or at an internship.
10) Is having work experience necessary for admission?
Because of the nature of the program, we typically admit students with an average of 6-8 years of work experience. Because our programs are highly collaborative, this work experience feeds into the discussions you'll be having in your coursework with faculty and with your cohort. But that's just an average; we do take candidates with less experience if they present strengths in other areas.
My advice is to schedule a consultation with one of our admissions counselors to discuss your goals and readiness to apply to the MBA.
11) Do I need to take the GRE/GMAT to apply?
When applying, we look for candidates to take either the GMAT or GRE exam. International candidates also need to take the TOEFL or IELTS exam. Due to COVID, we are offering GMAT waivers. Candidates who meet the criteria can apply for a waiver with your MBA application. If approved they will move forward through the admissions process and not need to take the GMAT.
12) If I get the GRE or GMAT waived due to personal reasons, will it negatively impact my app?
The GMAT waiver will not negatively impact your chances for admissions. This is just one additional data point we use when evaluating your application. We will just rely on the other information in your application to make a determination on admissions and scholarships.
13) What are the requirements/standards for English language proficiency?
Applicants must submit official TOEFL or IELTS examination scores unless they have earned or will be earning a bachelor's, master's, or doctoral degree from either:
A regionally accredited U.S. college or university where English is the sole language of instruction             
OR
A foreign college or university which provides instruction solely in English. UC Davis Graduate School of Management will only approve waivers for foreign colleges and universities that list English as the sole language of instruction in the IAU World Higher Education Database. We will not review or accept any other documentation.
14) What are the minimum number of academic requirements for international applicants?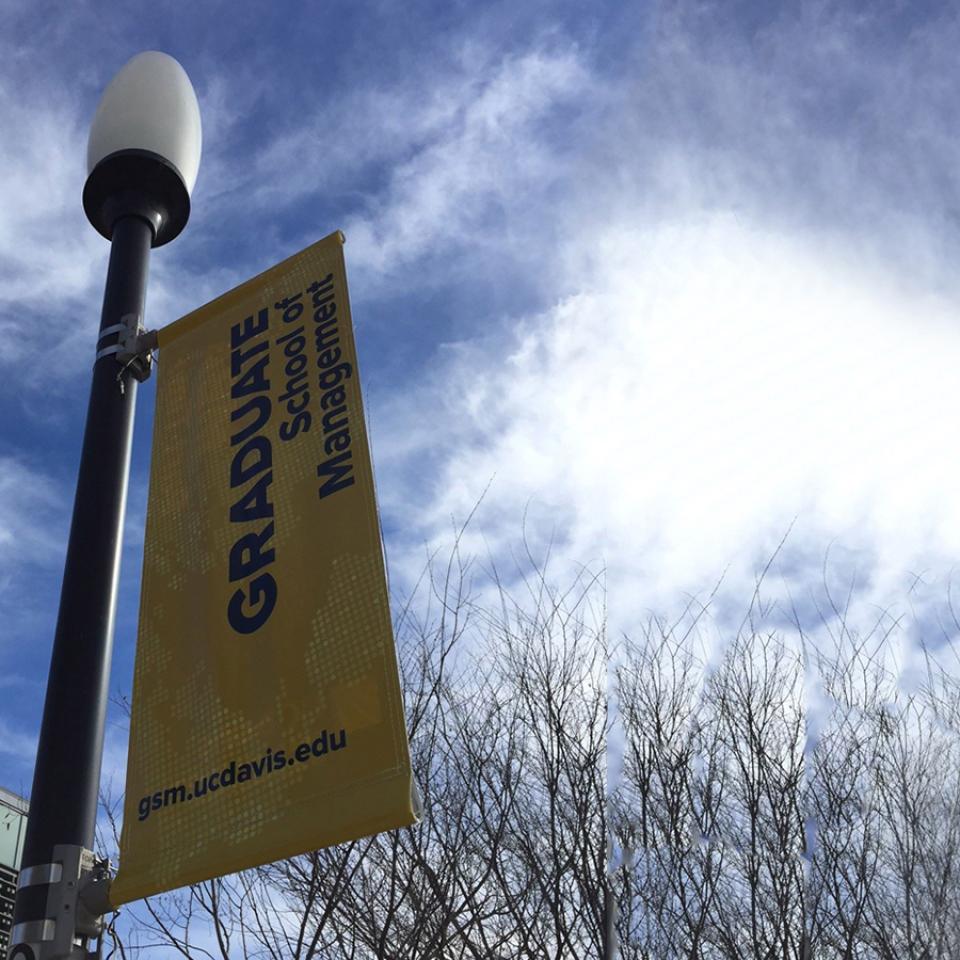 The minimum graduate admission requirement includes a bachelor's degree or recognized equivalent from an accredited institution. Graduates of recognized academic institutions outside the United States should have completed degree programs representing a minimum of 16 years of schooling, with at least 12 years at the primary and secondary levels.
15) How many students are accepted each year?
Our cohorts are typically 45-50 students in each MBA program. This cohort size means you'll really get to know your colleagues and develop lasting relationships as you'll go through all of your core classes together and participate in extracurricular activities.
16) What is a good undergrad GPA, and what is a good test score for applicants?
On average, candidates have a 3.2 GPA in undergraduate coursework. Average test scores range from 550 in the Part-Time programs to 671 in the Full-Time program.
17) What major is required to apply to an MBA program?
The great thing about an MBA is that the skills can transfer to a wide range of industries and positions, so there is no required major recommended for admissions.
18) How long does it take to complete an application?
This depends. Someone highly motivated could complete the application in one day if they really wanted to. Our application consists of an online form, one mandatory essay and one-two optional essays, resume, transcripts, two recommendations, and test scores. The longest part of completing the application is usually the recommendations, so we recommend connecting with your recommenders early, letting them know when you're applying and to be on the look out for an email so they can complete their recommendation. That should help move your application along in the admissions process.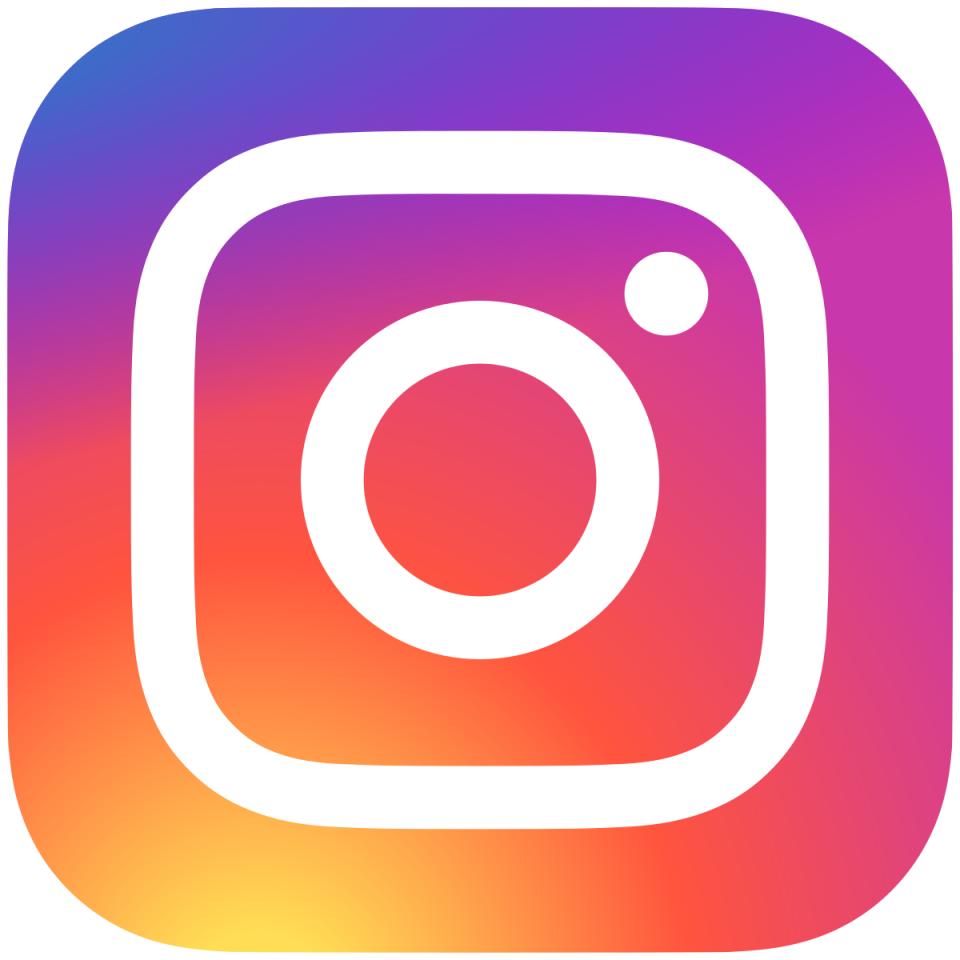 19) Who can I contact for help on my application?
If you're having trouble, or if you have questions throughout the process, email us at admissions@gsm.ucdavis.edu. Or you can schedule a consultation with one of our admissions counselors to discuss your goals and academic readiness in applying for an MBA program. You can also sign up to receive emails from us, like tips on your application, free coaching sessions, and more.
20) What does the UC Davis MBA excel at that other MBA schools don't? What is Davis known for?
The UC Davis MBA is STEM-designated which means our degrees focus on quantitative analysis and data-driven decision making. We have strong industry connections in biotechnology, agriculture, sustainable energy and technology, and partner with company executives who host in-depth lectures, known as our Industry Immersions.
Also, Aggies stay in touch! We have a highly-engaged alumni network, which helps introduce many of our graduates to top companies and new, emerging startups.