Top Questions from Our MPAc "Ask Me Anything" on Instagram
AMA offers admissions tips, resources and key questions answered
What pre-requisites are required? Do I need to major in accounting as an undergraduate? What companies recruit from UC Davis?
We answered these questions and more during my recent "Ask Me Anything" session on our MPAc Instagram and I've highlighted my answers below.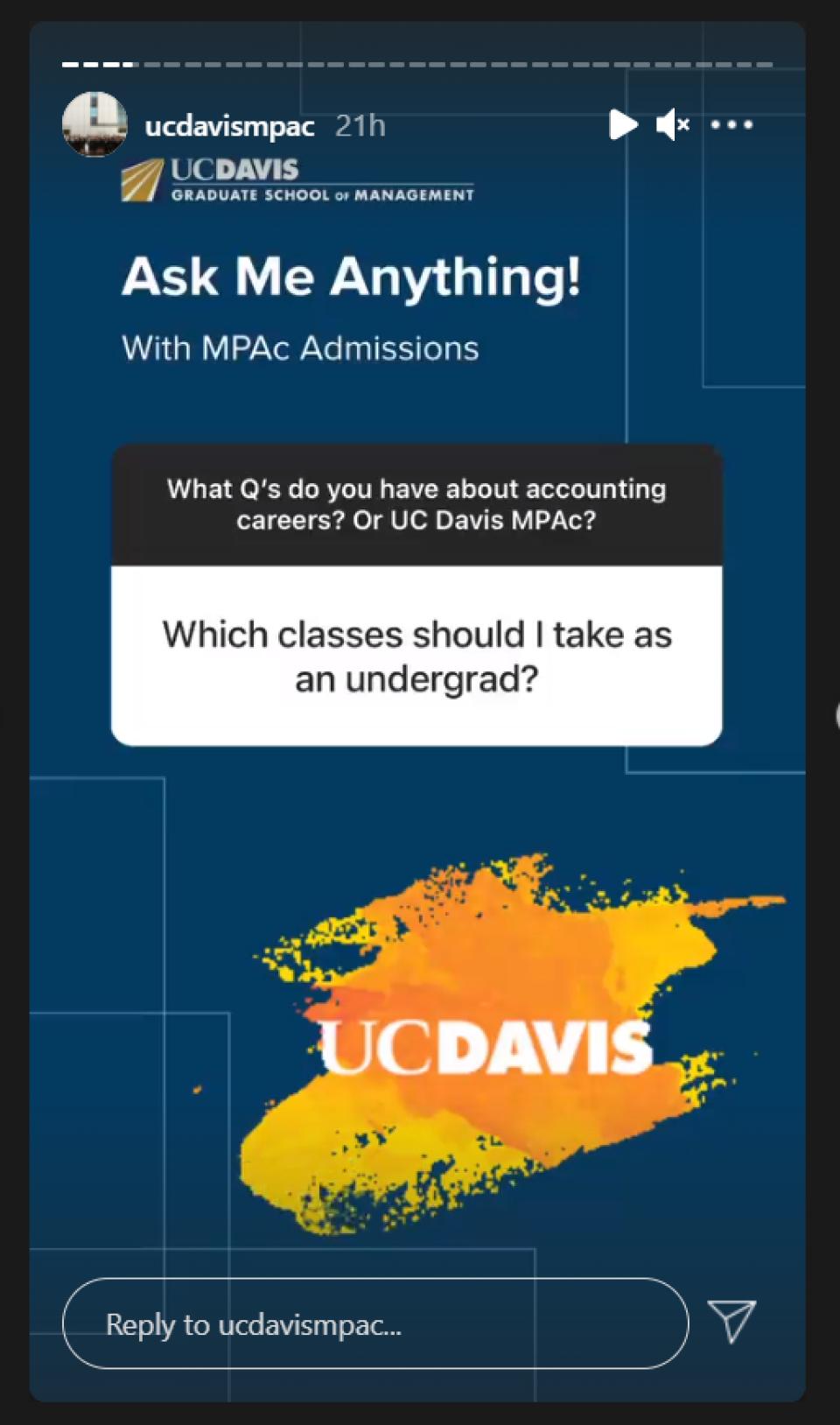 1) Which classes should I take as an undergraduate?
There are only four prerequisite courses required for entry: Financial Accounting, Managerial Accounting, Business Law, and Statistics.
2) Can I apply without a business or accounting degree?
Yes, you can. In fact, 40% of our current students don't have a business degree, let alone an accounting degree. You need only a bachelor's degree in any field to apply to the program.
3) What do I need to apply?
A GRE or GMAT test score is required for admission. However, we will waive the requirement if you attended a U.S. university and have an undergraduate GPA of 3.2 or above. For international applicants, we require TOEFL/IELTS test scores. And keep in mind the minimum TOEFL score is 105 and the minimum IELTS score for entry is 7.5.
4) When do I need to apply?
We offer four application rounds. After each round, we review applications, interview applicants and admit candidates, and we secure commitments, meaning the number of available seats dwindles after each round.
View our admissions information for deadlines and more details.
5) Will my application still be reviewed if I am in the middle of completing my pre-requisite classes?
Yes, we will review it. You don't need to have all four pre-requisites completed by the time you submit your application. You just need them completed by the time you enroll in September of the year you'd be joining us.
6) What is a good undergraduate GPA?
You'll need a 3.0 GPA and a GMAT or GRE score to apply to the program. If you have a GPA of 3.2 or above, we will waive the test score requirement.
7) If I already completed the CPA education requirements, should I apply to the MPAc program?
That's great that you have the requirements. Finding the best career opportunity is still a very competitive process, so the MPAc program helps open doors for students that may not have had those opportunities previously. Our program boasts terrific career placement success with 90-plus percent of our students receiving offers before Thanksgiving every year.
8) Is financial aid available?
The first step to financing your graduate education is to complete the free application for Federal Student Aid (FAFSA) to secure the federal aid for which you qualify. In addition to federal aid, our MPAc program offers scholarships and teaching assistantships. Eight out of 10 students receive partial scholarships in varying amounts.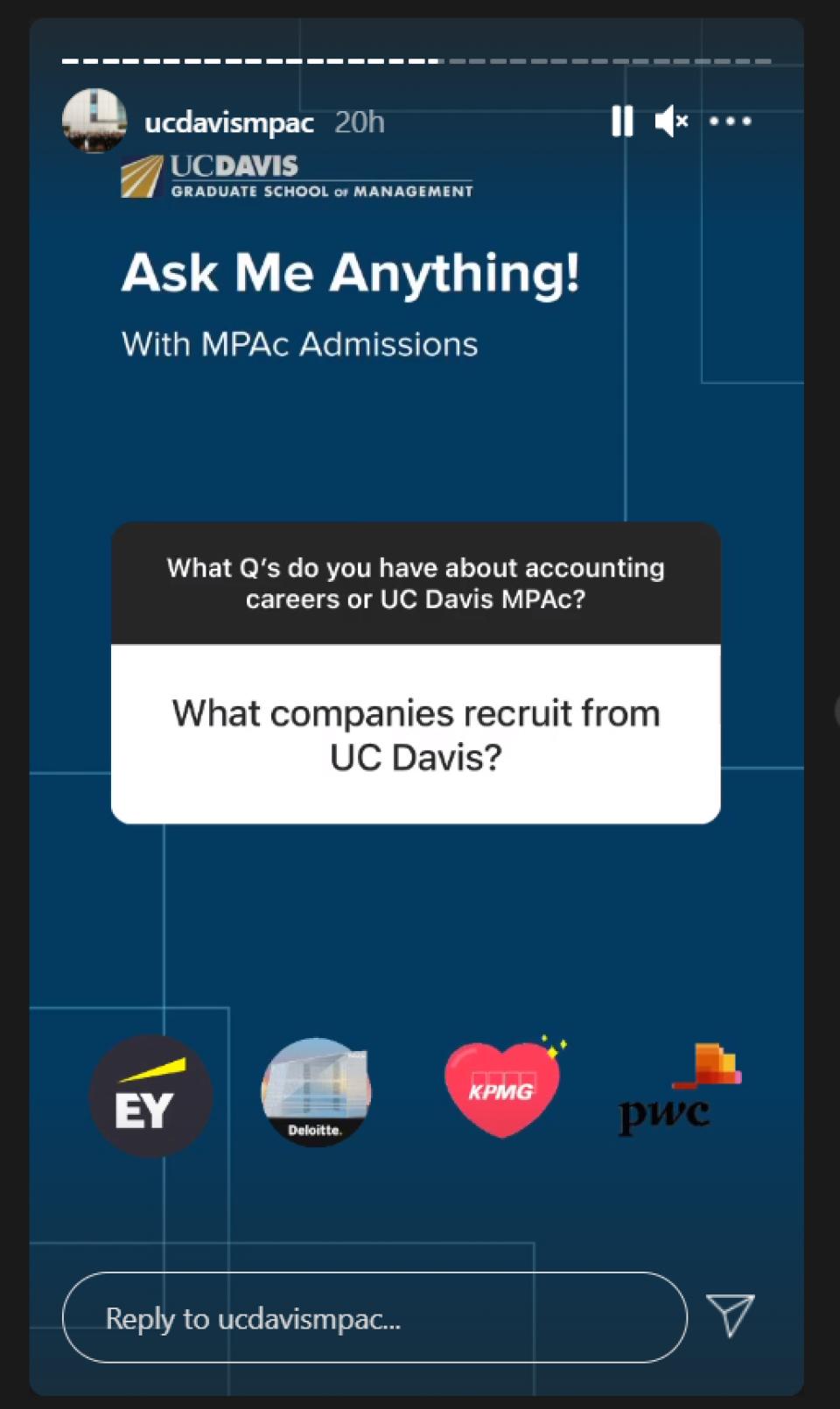 9) Which companies come to recruit from UC Davis?
The Big Four firms (Deloitte, KPMG, EY and PwC) always recruit our students, plus we draw interest from local and regional accounting firms based throughout California. We actively begin to connect students with hiring firms during the first few months of the program through our exclusive "Meet the Firms" networking event, where students connect with recruiters from local, regional and international accounting and finance firms.
10) What job placement efforts take place for students before classes start?
Job placement efforts start before you've ever set foot in a classroom. In the month leading up to the Fall quarter, students participate in a three-week orientation session that focuses on interview and job preparation, resume writing, cover letter writing, and students even conduct mock interviews.
Our program orientation culminates in our Meet the Firms event, where we invite 20-30 accounting firms to campus to meet with you. Year after year, 9-out-of-10 domestic students receive job offers by Thanksgiving.
11) Are there rolling admissions into the program?
We do not have rolling admissions, but we score applicants after each of our four application rounds, so applying early can be important to gaining admissions.
12) What clubs or activities are available?
MPAc offers students many leadership opportunities. There's an MPAc Board, which is our student government. Serving as an officer on the board gives you the chance to represent student interests within the program and the broader UC Davis community.
We also have a team of MPAc Ambassadors, student leaders who help champion the program to prospective students and recruit awesome candidates for future cohorts. There are also a number of other student-run clubs that students can join, such as the Finance Association, GSM Pride Network, Dean's Student Advisory Council, Associated Students of Management, and the GSM Student Association – MPAc. You are also part of the larger UC Davis community and all it has to offer.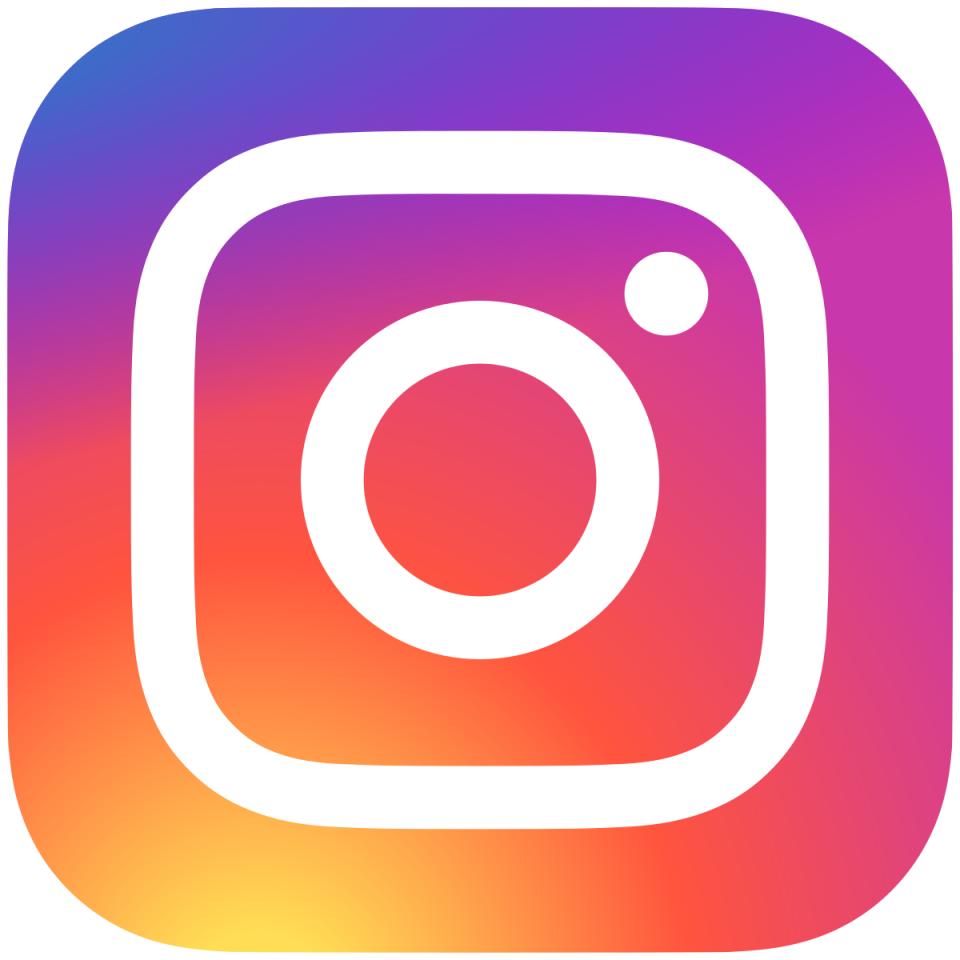 13) How many students are accepted each year?
Our cohorts are typically 50-60 students. This cohort size means you'll really get to know your colleagues and develop lasting relationships as you'll go through all of your core classes together and participate in extracurricular activities.
14) How long is the program?
Nine months. If accepted, you'll join us in September and be ready to graduate by June.
15) Who can I contact for application help?
There are three ways to contact our team for application help:
Give us a call. You can reach out and talk to me about admissions by calling (530) 752-9872.
Sign up to receive MPAc team emails, like tips on your application, free info sessions and more.